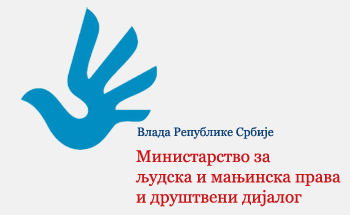 Today, the Ministry of Human and Minority Rights and Social Dialogue issued a public call to civil society organisations to apply for membership in the Council for the Creation of an Enabling Environment for the Development of Civil Society, and it will last until 7 June 2023.
The Strategy for Creating an Enabling Environment for the Development of Civil Society in Serbia for the 2022–2030 period, as well as the accompanying Action Plan, envisage the establishment of an advisory body for the development and cooperation with civil society of the Government of Serbia as one of the important institutional mechanisms of cooperation between the public and civil sectors.
The Council is one of the possible models of structured dialogue between the Government and civil society organisations and represents an important mechanism for strengthening the principles of participation, openness of public administration, and inclusiveness of the process of creating public policies, as stated in the Ministry's press release.
It is planned that the Council will be a space for dialogue on key issues related to the work and activities of civil society.
The Council is an advisory body of the Government of Serbia for the promotion of cooperation and dialogue between public administration bodies and civil society organisations with the aim of creating an enabling environment for the development of civil society in Serbia and will be formed as a mixed advisory body whose members are representatives of state administration bodies and representatives of civil society organisations.
The public call was published on the Ministry's website.
Source: FoNet