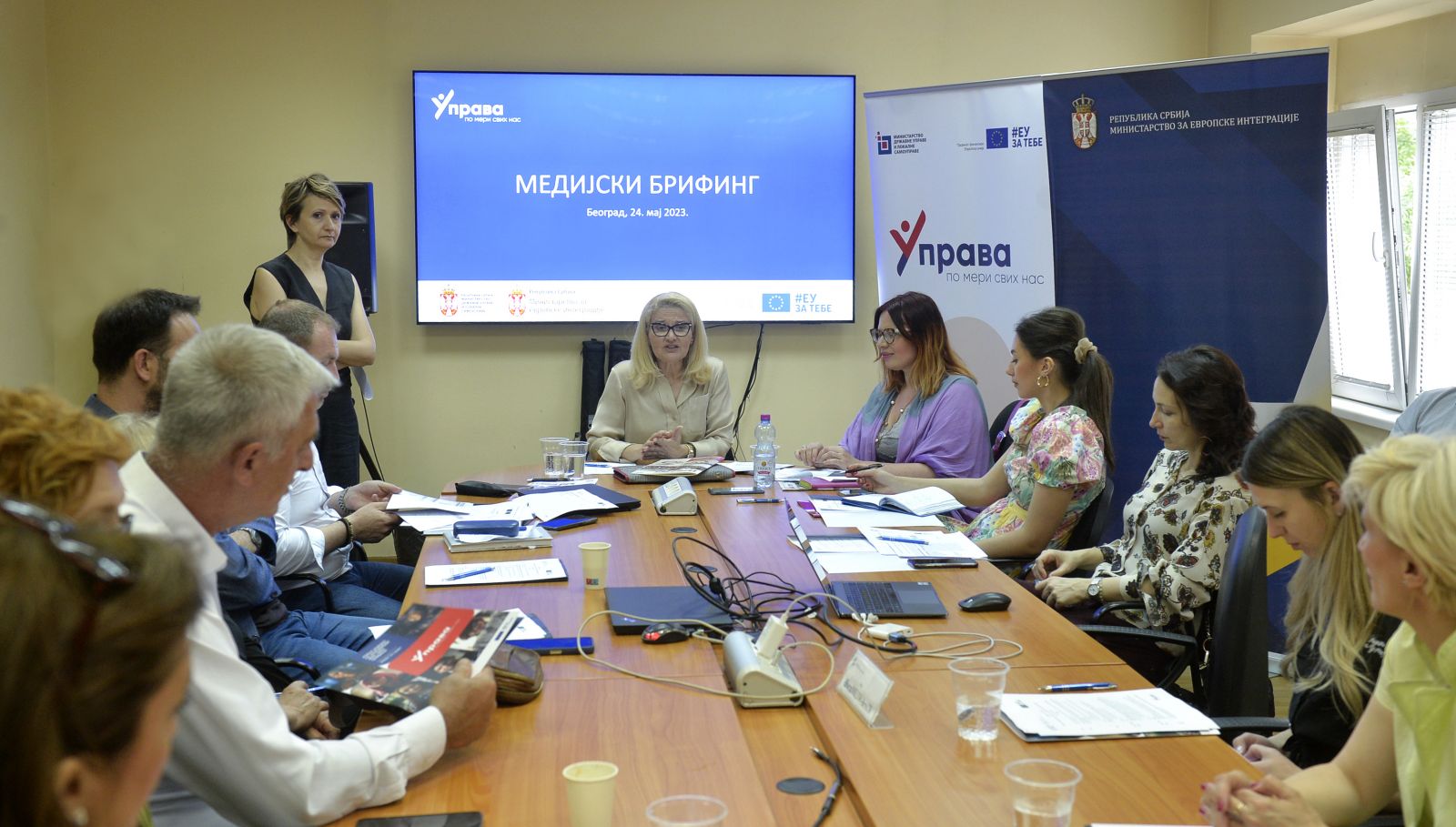 The place where the standards of the European Union were applied to the greatest extent was not the capital and the government, but local self-government, Minister of European Integration Tanja Miščević said today at a briefing for journalists who follow the public administration reform. The briefing was held at the Ministry of European Integration and it was organised by the Ministry of Public Administration and Local Self-Government.
"It is important that the local self-government 'forces' itself to create and implement the local development plan, and not have someone from the outside do it for them," Miščević said. As she says, our administrative capacities are in constant reform and it is not enough to just have a body, but it is necessary that it has the capacity to implement reforms.
"By placing responsibility on the lower structures of the public administration, each of its employees feels that they are part of the state," said Miščević. 
Acting Assistant Minister of the European Integration Sector of the Ministry of Public Administration and Local Self-Government Mila Stanković said that in the previous period, special attention was paid to responsibility and improving the quality of service provision. 
"Public administration employees are trained in so-called soft, i.e. human, skills. They have to step out of their comfort zone and change their way of thinking. Creative and team thinking is the goal we strive for," Stanković said. According to her, all this is a prerequisite for improving the quality of life of citizens.
Source: Tanjug