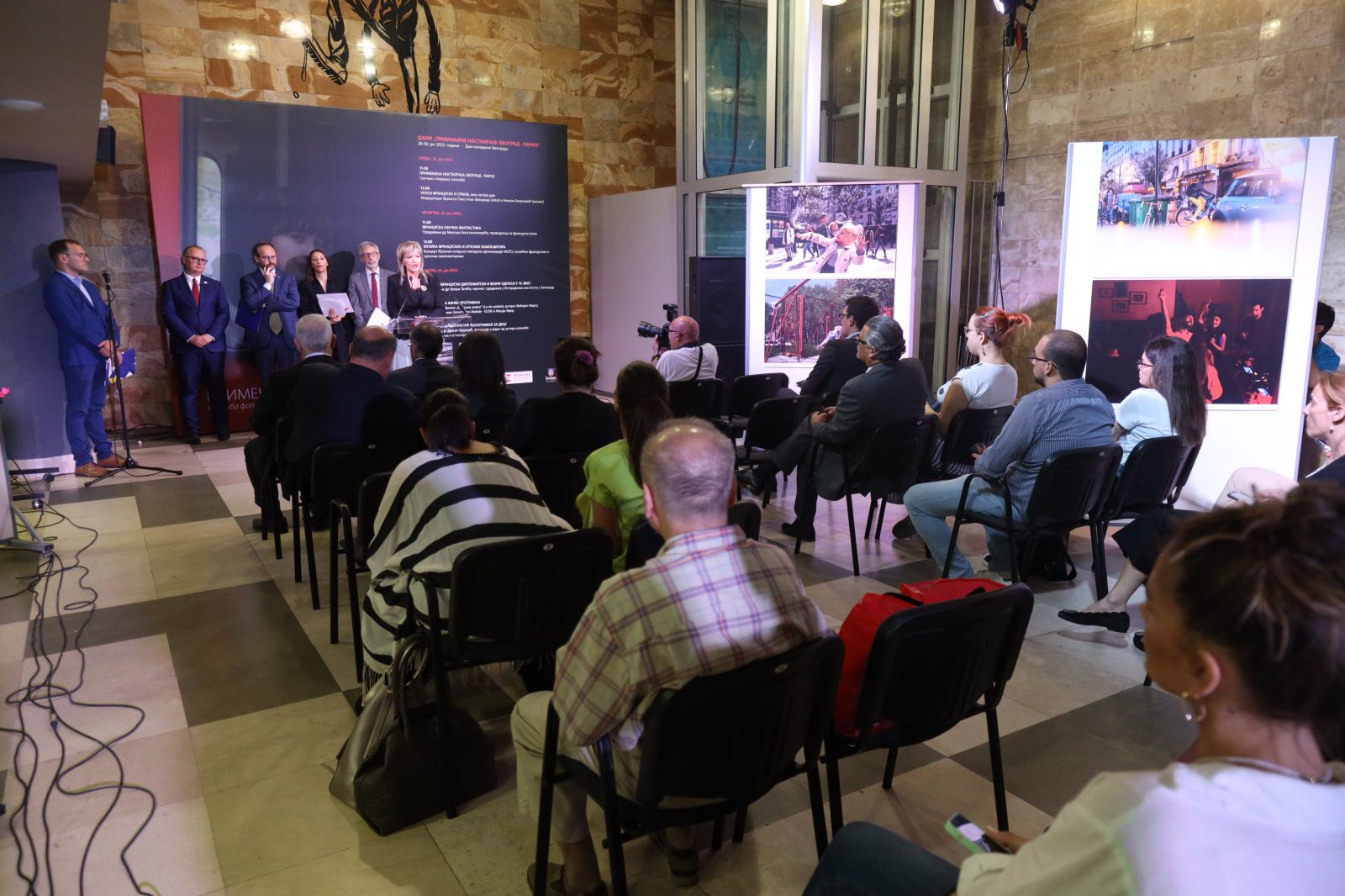 The Ministry of European Integration, in cooperation with the City of Belgrade and the French Embassy in Serbia, organised the "Applied Nostalgia" days in the Belgrade Youth Centre from 20 to 30 June. On the occasion of the French EU Council presidency, the twenty-first photo exhibition was staged, this time dedicated to Belgrade and Paris. The authors of these photographs are Nemanja Maraš from Serbia and Laure Maugeais from France. 
The "Applied Nostalgia" project is conceived as a series of joint photo exhibitions by two photographers – one from Serbia and the other from the country holding the EU presidency. The idea is to improve cultural exchange between the two countries, as well as to promote European values and cooperation between Serbia and EU member states.
The exhibition was opened by Minister of European Integration Jadranka Joksimović, Ambassador of the Republic of France to Serbia Pierre Cochard, and Head of the EU Delegation to Serbia Emanuele Giaufret, and the author Nemanja Maraš addressed the audience and shared his impressions of participating in the project. After the opening, visitors to the Belgrade Youth Centre had the opportunity to taste the specialties of France and Serbia on the eno - gastro day.
As part of this event, the citizens of Belgrade listened to a lecture on science fiction in French literature by Miloš Konstantinović, PhD, a translator for French, followed by a concert of French and Serbian composers performed by young talented musicians from the "Moto" organisation.
The rich programme was complemented by a lecture from Uroš Tatić, PhD, a research associate at the Institute of History in Belgrade, on diplomatic and military relations between Serbia and France in the 19th century, as well as a screening of the film "School Life" by Fabien Marsaud and Mehdi Idir. The accompanying programme ended with a free digital photography workshop by Dragan Kujundžić, one of the first participants in the "Applied Nostalgia" project, the tradition of which has been going on since 2007.