J. Joksimović informed Israeli delegation about constitutional reform
November 08 2021 | Belgrade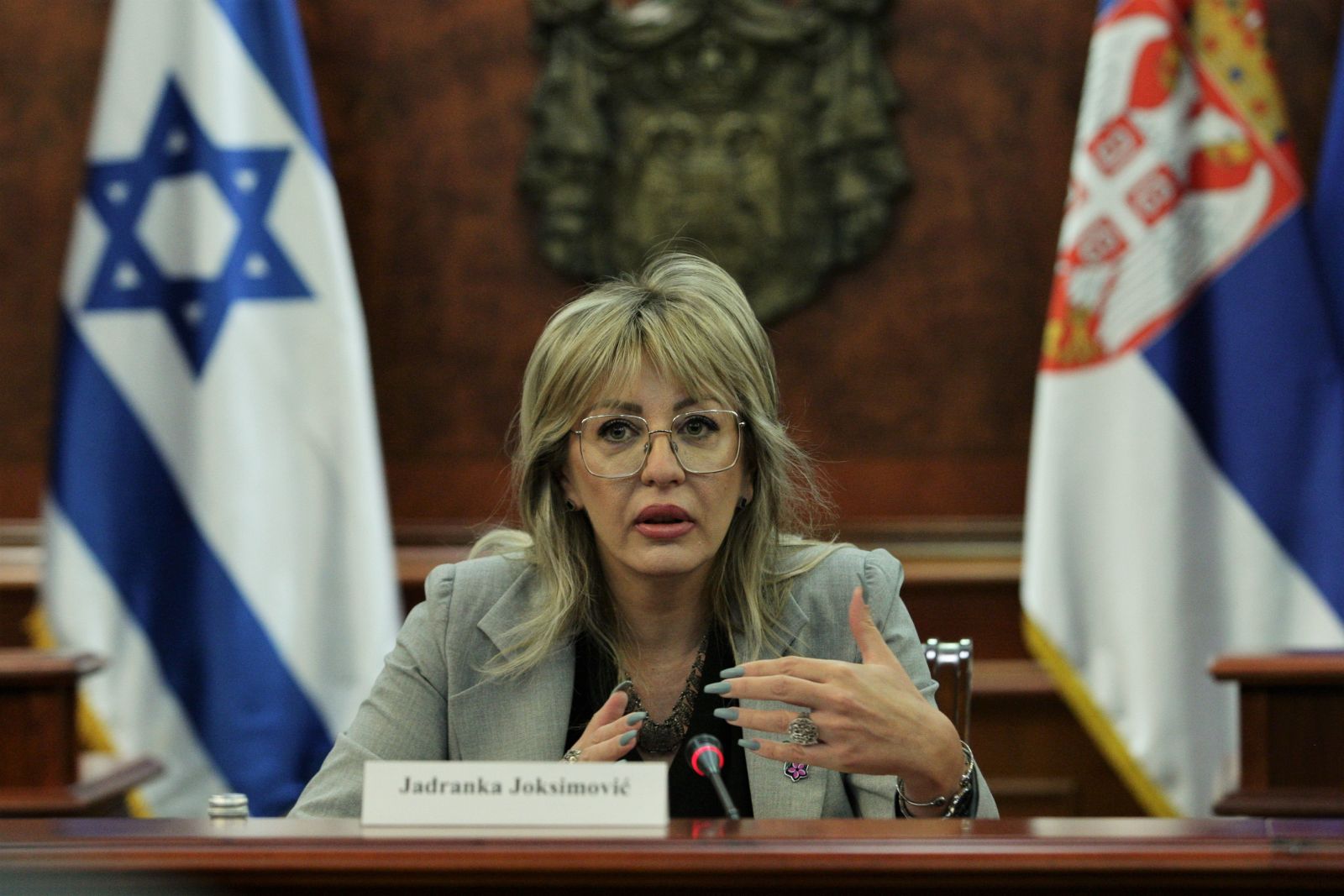 Minister of European Integration Jadranka Joksimović has met today with the delegation of the Israel National Defense College to inform them about the current constitutional reform in Serbia, which will improve judicial independence.
According to the MEI press release, in addition to discussing bilateral relations between the two countries and cooperation in numerous areas, Joksimović has informed the high representatives of Israeli ministries responsible for national defence about Serbia's participation in the EU Common Foreign and Security Policy, as well as about strategic commitments and priorities of the Serbian Government in terms of Serbia's accession to the European Union.
"We are actively working on accelerating the EU accession process, using the opportunity provided by the new enlargement methodology, which implies stronger involvement of the highest political officials of both the candidate country and the EU Member States", said the Minister, underlining the results Serbia has achieved in the reform process, which have been noted in the 2021 EC Report on Serbia.
According to her, the European Commission's recommendation that negotiations with Serbia should be formally continued with the opening of the clusters for which Serbia is fully prepared shows that they have acknowledged everything that the Government has achieved in the area of the rule of law, and in terms of the preservation and development of the economy, improvement of regional cooperation and, particularly, strengthening the resilience of the society during the COVID-19 pandemic.
Joksimović has also presented Serbia's activities regarding its participation in the debate within the Conference on the Future of Europe and the key framework for defining sustainable progress of everyone that will share that future.
The Ministry has reported that the Israeli delegation is visiting Serbia to learn more about the current situation in the country. In addition, the members of the delegation have informed Minister Joksimović about the work of the Israel National Defense College, whose goal is to establishment and implement a comprehensive national defence policy.
Source: Tanjug