J. Joksimović and Lo Cascio: Report – good grounds for progress in European integration process
October 26 2021 | Belgrade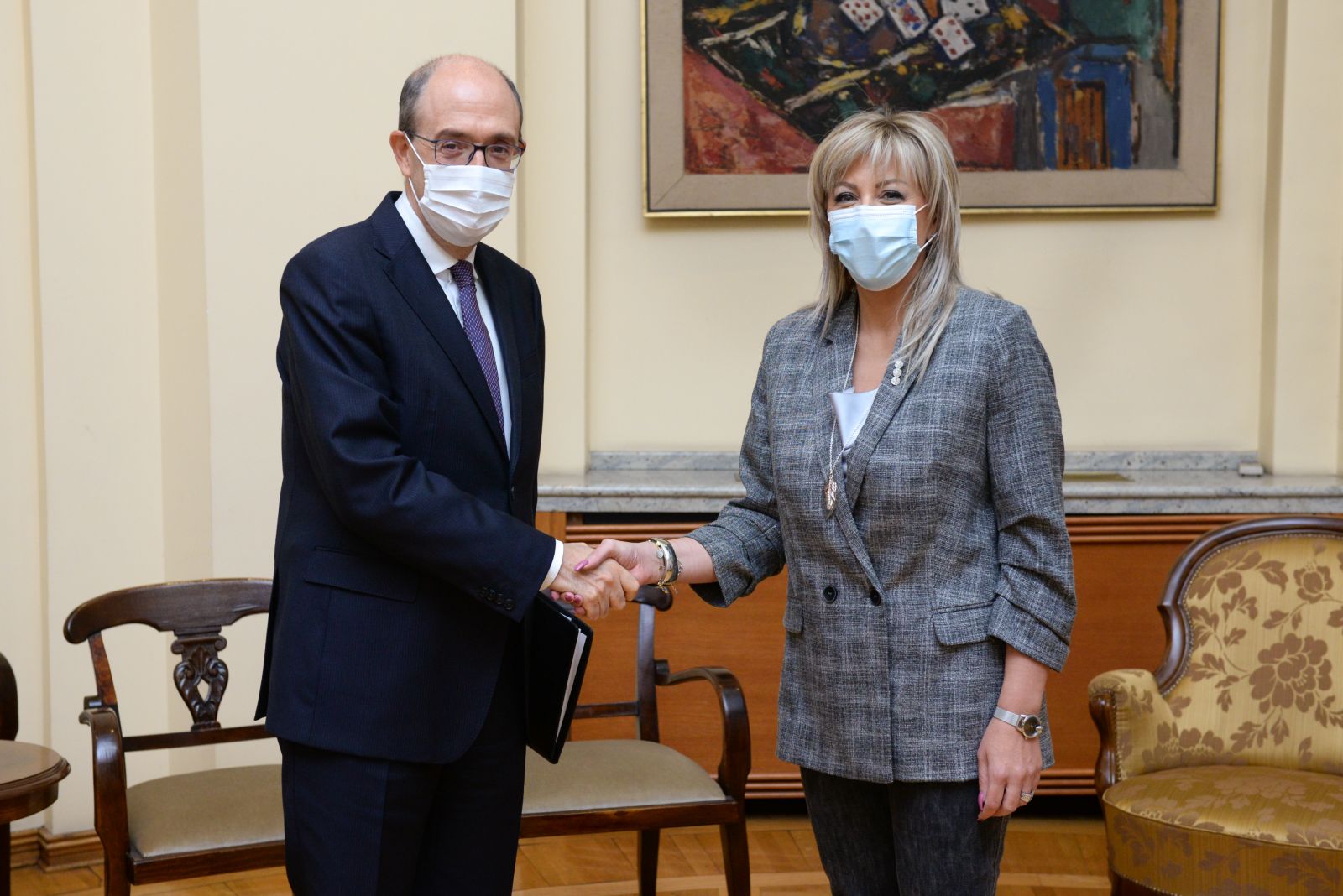 Minister of European Integration Jadranka Joksimović and Italian Ambassador Carlo Lo Cascio have spoken today about Serbia's European integration, bilateral relations and current issues in the European Union.
According to the MEI press release, Joksimović has informed the Ambassador about the Government's activities following the adoption of the 2021 EC Report on Serbia.
She has stressed that the Report objectively analysed everything Serbia had achieved on the road to EU accession.
"It is particularly important that the Report acknowledged the results in further democratisation of society and in economic reforms, which resulted in a higher level of our economy's resilience, providing stability for all our citizens in times of a global crisis", said the Minister.
Joksimović has particularly emphasised the achievements in the rule of law, primarily in the process of constitutional amendment aimed at greater judicial independence.
She has also highlighted activities regarding the improvement and implementation of media laws, and the fact that Serbia met all opening benchmarks for two clusters back in May.
"The fact that the EC Report states that Serbia has met all opening benchmarks for all chapters covered by cluster 3 – Inclusive growth and competitiveness, which includes eight chapters, and cluster 4 – Green Agenda, digitalisation and sustainable connectivity, which includes four chapters, is a good signal that the EU Member States will rely primarily on those assessments while deciding on the continuation of negotiations with Serbia", stressed Joksimović.
She has added that she expects Italy's support for such a decision to be reached by the end of the year.
Ambassador Lo Cascio has stated that Italy is a reliable partner to Serbia on its European path.
He has emphasised the importance of comprehensive reform progress, which was noted in the EC Report, particularly underlining the progress in the rule of law, which is a key criterion for the acceleration of negotiations.
Source: Tanjug