J. Joksimović: Opening of Cluster 1 is partial recognition for Serbia
June 24 2021 | Belgrade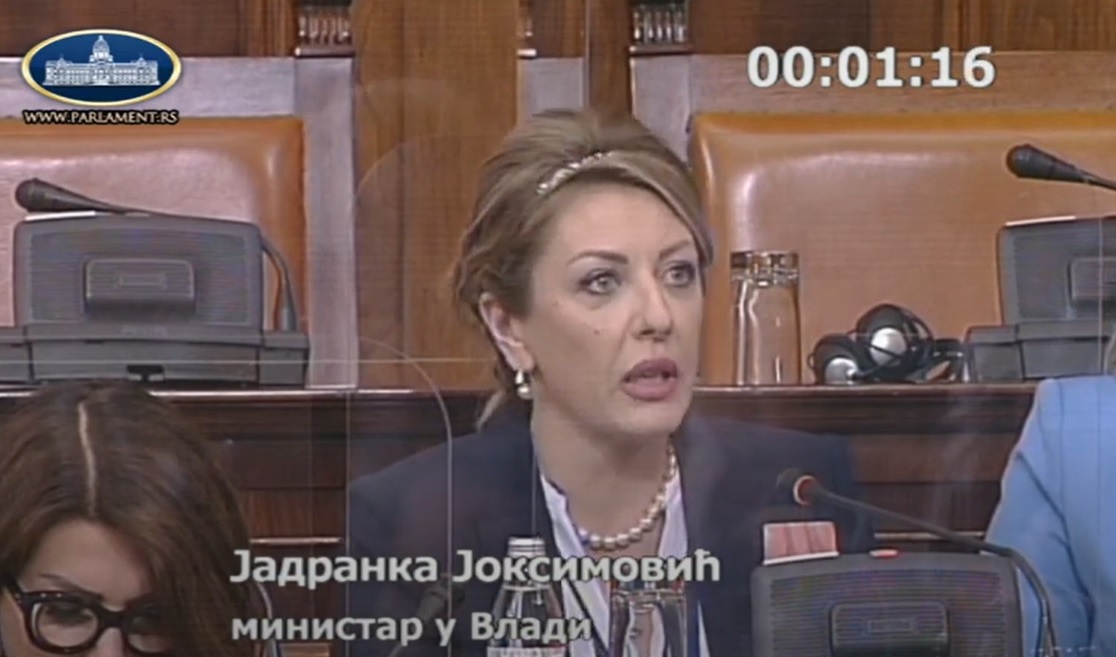 We asked that the introduction of new methodology in the accession negotiations would mean the opening of Cluster 1. This would confirm that political criteria for measuring the overall progress are more clear as they would be used by members states to decide on the progress in clusters three and four, Minister of European Integration Jadranka Joksimović has stated today in the Serbian Assembly.
"For two months we have been simultaneously preparing several negotiating positions, which is not an easy task. We gave changed our negotiation structures and introduced coordinators for all six clusters", Joksimović has said on the day dedicated to parliamentary questions.
As she has mentioned, President Aleksandar Vučić and Prime Minister Ana Brnabić organised weekly meetings as regards the rule of law and identified the delays.
"These results could not have been ignored", Joksimović has said.
She has said that opening of Cluster 1 is a partial recognition by the EU member states, and the most of them were full of praise for Serbia.
Source: Tanjug