J. Joksimović: Slovenia and Serbia aspire to future
June 23 2021 | Belgrade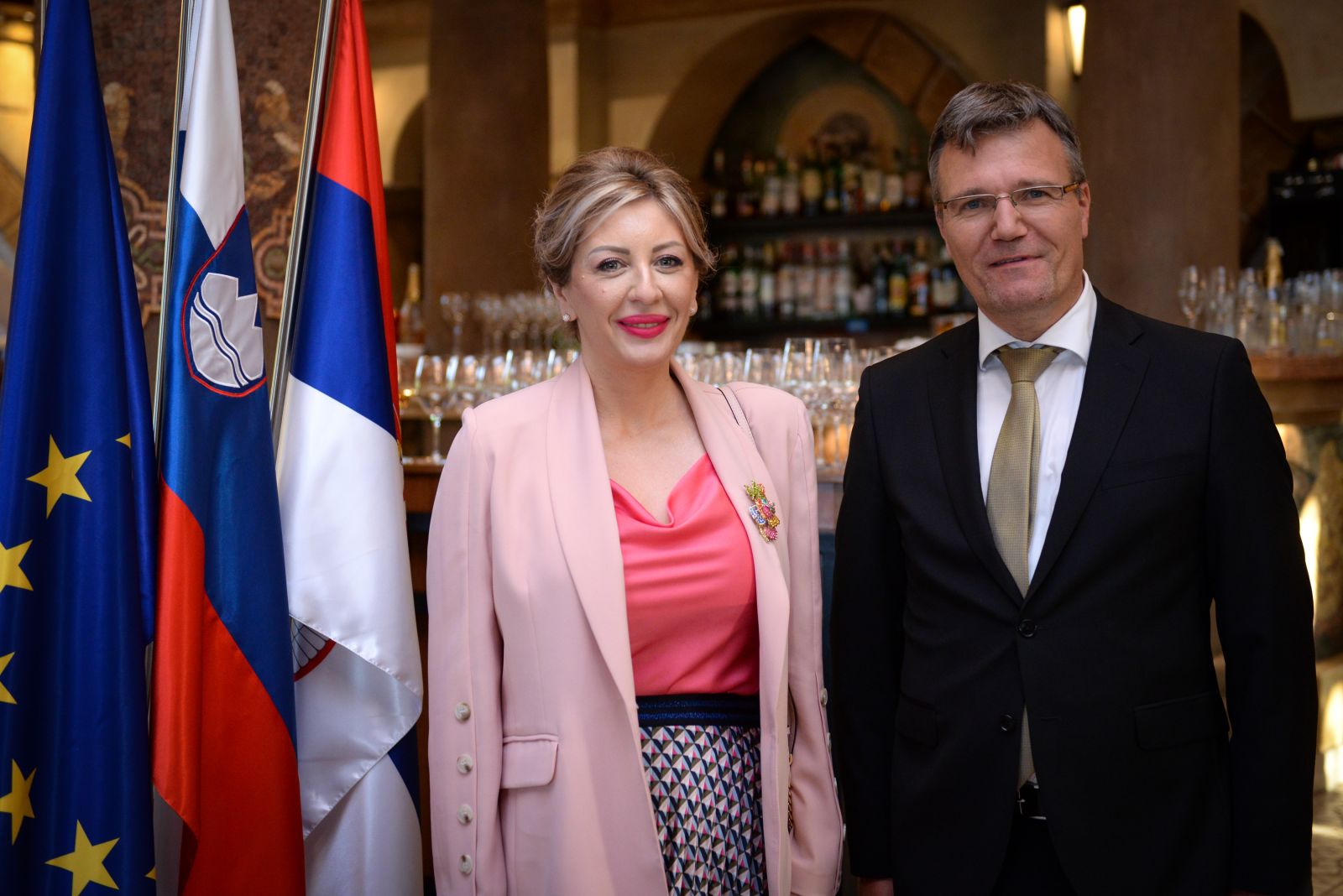 Jadranka Joksimović, Minister of European Integration in the Serbian Government, has congratulated tonight on behalf of the Government of the Republic of Serbia to the Slovenian ambassador to Belgrade, H.E. Damjan Bergant, on the thirty-year anniversary of the state independence and the forthcoming six-month EU Council presidency, emphasising on this occasion that in the past 30 years Serbia and Slovenia have managed to look towards the future, despite difficulties in the past.
"We are considering how to jointly face the challenges that the future brings, and not the things from the past that we should all jointly overcome. Slovenia and Serbia have demonstrated significant capacity as responsible and serious states. We can say today that Slovenia has honestly supported the European integration of Serbia", Jadranka Joksimović has emphasised.
The Minister of European Integration of Serbia has reminded that in the past years Slovenia was among the countries "loudly and clearly advocating" that Serbia should make new steps in the European integration process and open new clusters.
"I would like to thank you for that, Ambassador, because we know how to appreciate that. I would also like to say that at recent important regional meetings where other representatives of the Western Balkan countries have also participated, high expectations have been expressed along with great hopes for the EU enlargement process to be strengthened during the forthcoming Slovenian presidency. That would be an opportunity for us to additionally develop our political, economic and cultural relations", Jadranka Joksimović has explained.
She has said that Serbia will work "the best it can" to speed up the reform process and demonstrate additional commitment to the process of European integration.
Source: Tanjug