Online photo exhibition 'Applied Nostalgia: Serbia – Portugal' now open
June 10 2021 | Belgrade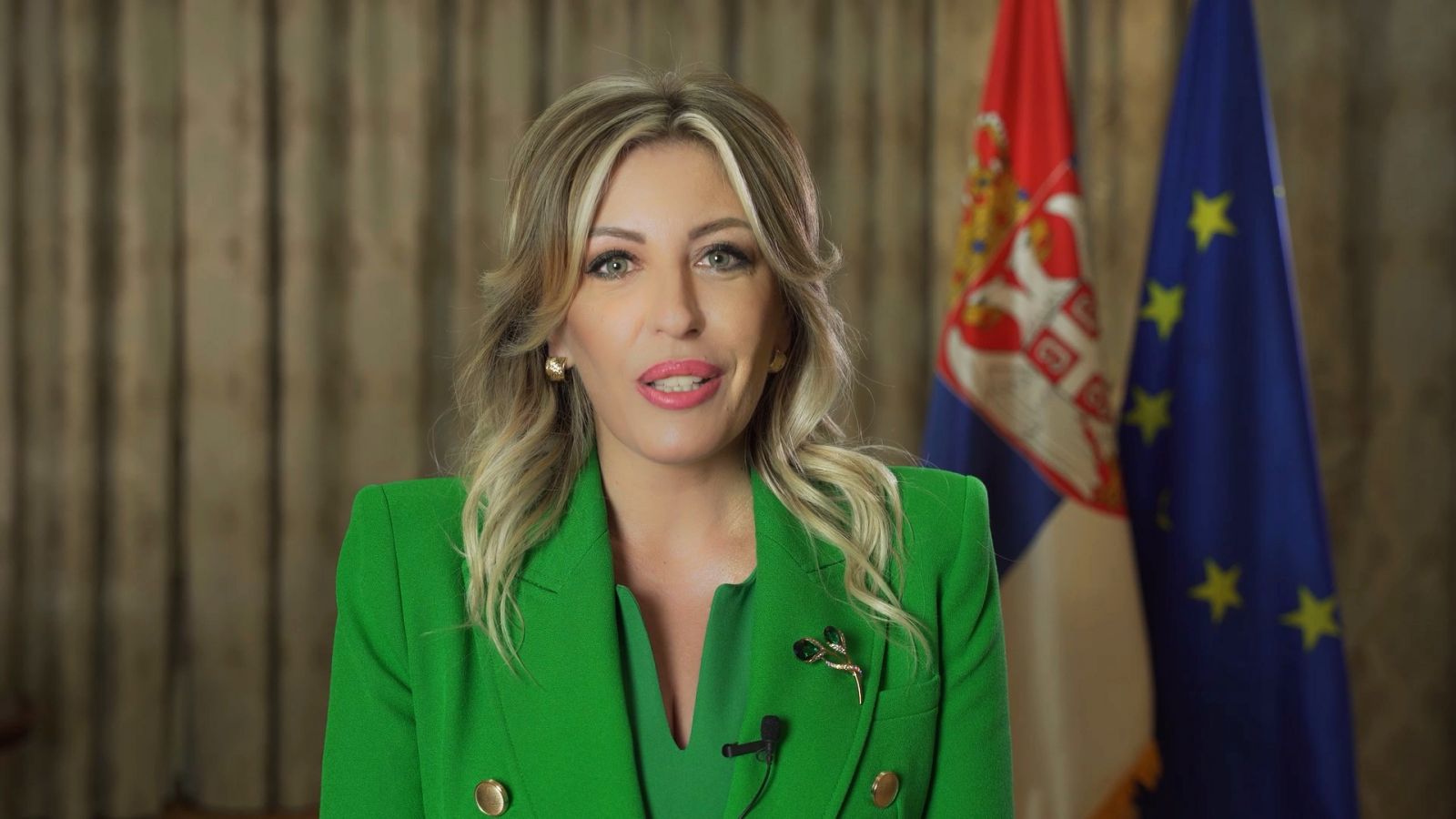 Minister of European Integration Jadranka Joksimović and Portuguese Ambassador to Serbia Maria Virginia Mendes da Silva Pina have officially opened the nineteenth online photo exhibition 'Applied Nostalgia: Serbia – Portugal', which this time is dedicated to Belgrade and Lisbon and whose authors are Vanja Karadžić and Inês D'Orey.I
n a video statement made for the opening of the online exhibition, Minister Joksimović has thanked Portugal for all the positive initiatives and impulses it has given to the enlargement policy during its EU Council presidency. 
She has expressed her belief that citizens, who visit this virtual exhibition, will enjoy the photos of two outstanding artists, one from Belgrade and the other from Porto in Portugal, who are the same age and who captured through their lances the similarities between the two cities.
"We know that Lisbon is one of Europe's favourite capitals, and that Belgrade seems to be getting a great reputation of its own, owing to our vibrancy, liveliness of our city and the spirit we have. I believe you will truly enjoy, and I would once again like to greet the Portuguese presidency, the Ambassador and my colleagues from Portugal, and I look forward to a successful and even better cooperation and concrete steps on Serbia's European path", said Minister Joksimović.
Reflecting on the Portuguese EU Council presidency, the Minister has said that Portugal sincerely supports the enlargement policy, adding that she hopes Serbia will again make an important step on its European path by the end of June and during the Portuguese presidency.
"After almost a year, both due to the pandemic and delays that existed in the defining of the new negotiation methodology, I expect that we will have a high political Intergovernmental Conference where, at the highest political level, we will discuss all issues of interest both for the European Union and for Serbia as an acceding country, and where we will be the first to begin with the application of the reformed methodology, precisely now during the Portuguese presidency and on Serbia's accession process, no less.
"Opening the exhibition, Portuguese Ambassador to Serbia Maria Virginia Mendes da Silva Pina has thanked the Ministry of European Integration on this beautiful and useful initiative, expressing hope that this exhibition will serve the two peoples, Serbs and the Portuguese, to get to know each other even better, and enjoy the way the photographers saw the two capitals, Lisbon and Belgrade.
The photographs that visitors can see by the end of June on the website www.primenjenanostalgija.com are part of the 'Applied Nostalgia' project carried out by the Ministry of European Integration, which is conceived as a series of joint exhibitions of photographs of renowned photographers from Serbia and countries holding the EU presidency.
The idea of the project is that an author from Serbia pays a visit to the capital of an EU presiding country, during which they take pictures of places, events, scenes and people that remind them of Belgrade.
Likewise, an author from an EU presiding country stays in Belgrade and takes photos of what they recognise as their own.