J. Joksimović: Serbia's membership will additionally revitalise the EU
May 13 2021 | Belgrade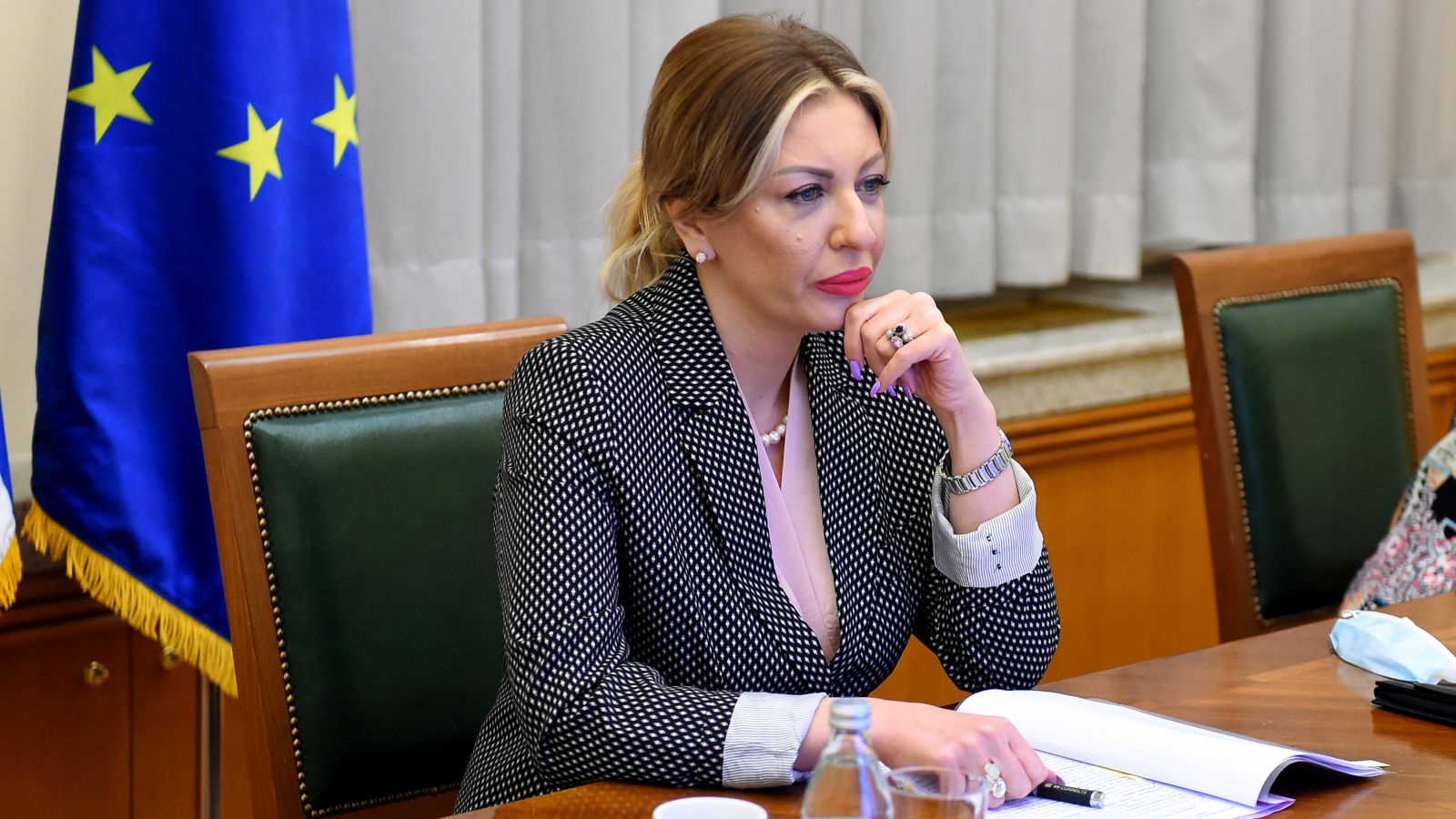 Minister of European Integration Jadranka Joksimović has assessed that Serbia has a lot of work to do on its road to European integration, but that the EU also has some work to do with regard to the protection of European values and common revitalised Europe as a whole. 
"I believe that, in a few years, Europe will be additionally revitalised by Serbia's membership in the EU, because Serbia wants to be a sustainable, smart, green and developed country in a sustainable, smart, developed and green EU", said Joksimović during an online meeting titled 'European Union as a Community of Values'. Minister of Human and Minority Rights and Social Dialogue Gordana Čomić and Head of the EU Delegation to Serbia Sem Fabrizi also spoke at the meeting.
Minister Joksimović has stated that the concept of European values is often easily brought up, abused and compromised by those who swear by them the most.
"European values truly are a decision and determination to, peacefully and through cooperation among democracies, achieve common interests, the same goals, and sometime even different goals that will eventually benefit everyone who is part of the joint concept of the EU or common Europe, just the way the Charter of Paris conceived Europe which cannot be complete if it is not united from north to south and from east to west", said the Minister.
The Minister has stressed that the enlargement policy has to survive and last so that the European idea would persevere.
According to her, the enlargement policy will have a vital role and purpose as long as the European continent does not become common, united, unique and solidary, with occasional different interests and views, but still a continent that, through cooperation and dialogue, reaches common goals or individual goals which are in the general interest.
Joksimović has recalled that the pandemic year, which put all values, identities and corpora to a big test, showed that both the EU and Serbia passed it. 
"I believe that Serbia, as an associated country, has demonstrated and humanised exactly what the basic corpus of the European values includes, and that is peace, dialogue, solidarity and cooperation", said the Minister, adding that Serbia has demonstrated all European values in the most difficult of times. 
As she has recalled, Serbia has not been either an economic or any other type of burden; on the contrary, with its own capacities and through a human approach and humanity, it has helped others, not only in the region and not only its closest neighbours, but also Italy.
'I believe that we have truly proven that we belong to the corpus of European nations, through our democracy, which must be the basis for conducting the accession process and European integration, along with a stable economy and strengthening of everything regarding regional connectivity and good neighbourly cooperation", said the Minister.
According to her, Serbia has shown that it truly is an associated country, which it became in 2013.
She has stressed that Serbia can count on the EU, but that the EU can also count on Serbia.
Source: Tanjug