J. Joksimović: We are determined and committed to accelerating the meeting of criteria
May 10 2021 | Belgrade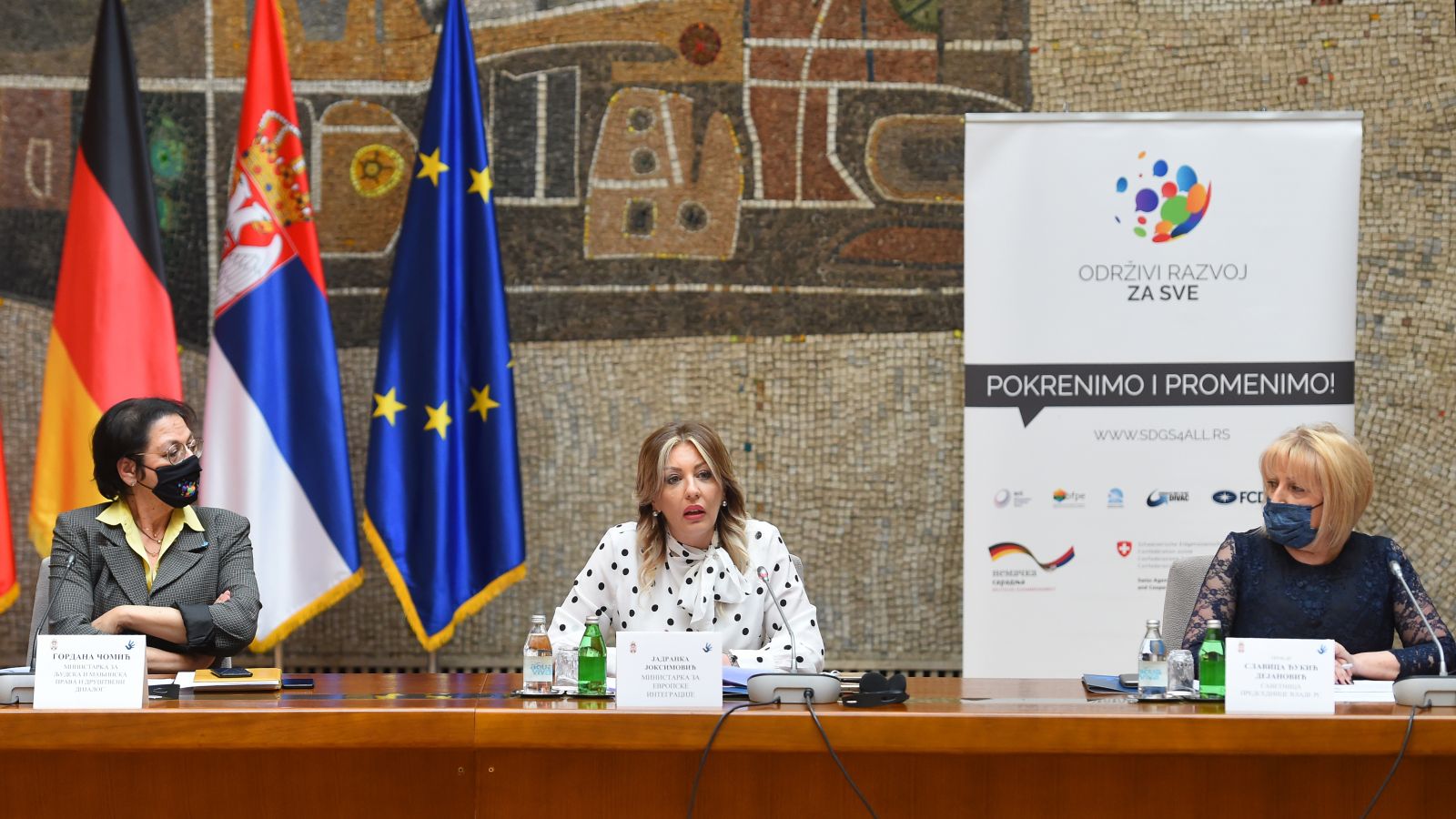 Serbian Minister of European Integration Jadranka Joksimović has assessed that the overarching European integration policy of Serbia is a clear framework for the realisation of sustainable development goals, where various partners are necessary and important.
"I expect that, with the new methodology and all new areas and financial instruments, we will be able to reach zeros. For the first time, our goal is to reach zeros – zero pollution of water, air and soil, zero waste, zero poverty and hunger, valuing natural resources 100%", said Joksimović.
Joksimović has recalled that the Paris Global Summit held in December 2020 demonstrated "how determined and bold we are, and that we have caught the current of change on time", which is defined in the comprehensive EU Green Deal and its special part that Serbia accepted, having signed the Sofia Declaration on the Green Agenda for the Western Balkans.
Joksimović has recalled that sustainable development goals have become part of that process through the new negotiation methodology, namely cluster 4, which comprises chapters on the Green Agenda, sustainable development, digitalisation and energy.
"Three chapters from that cluster have been submitted to the European Commission, while our negotiating position for chapter 15 on energy will soon be ready for submission", stated Joksimović, adding that she expects that, with all four negotiating positions prepared, Serbia can expect to open entire cluster 4 in the continuation of negotiations.
"We are so determined and committed to accelerating the meeting of criteria", said Joksimović, adding that the Government's investment plan 'Serbia 2025' and the Economic and EU Investment Plan for the Western Balkans worth EUR 9 billion are there to support the development.
Source: Tanjug