J. Joksimović: Resolution on reforms both positive and critical
March 26 2021 | Belgrade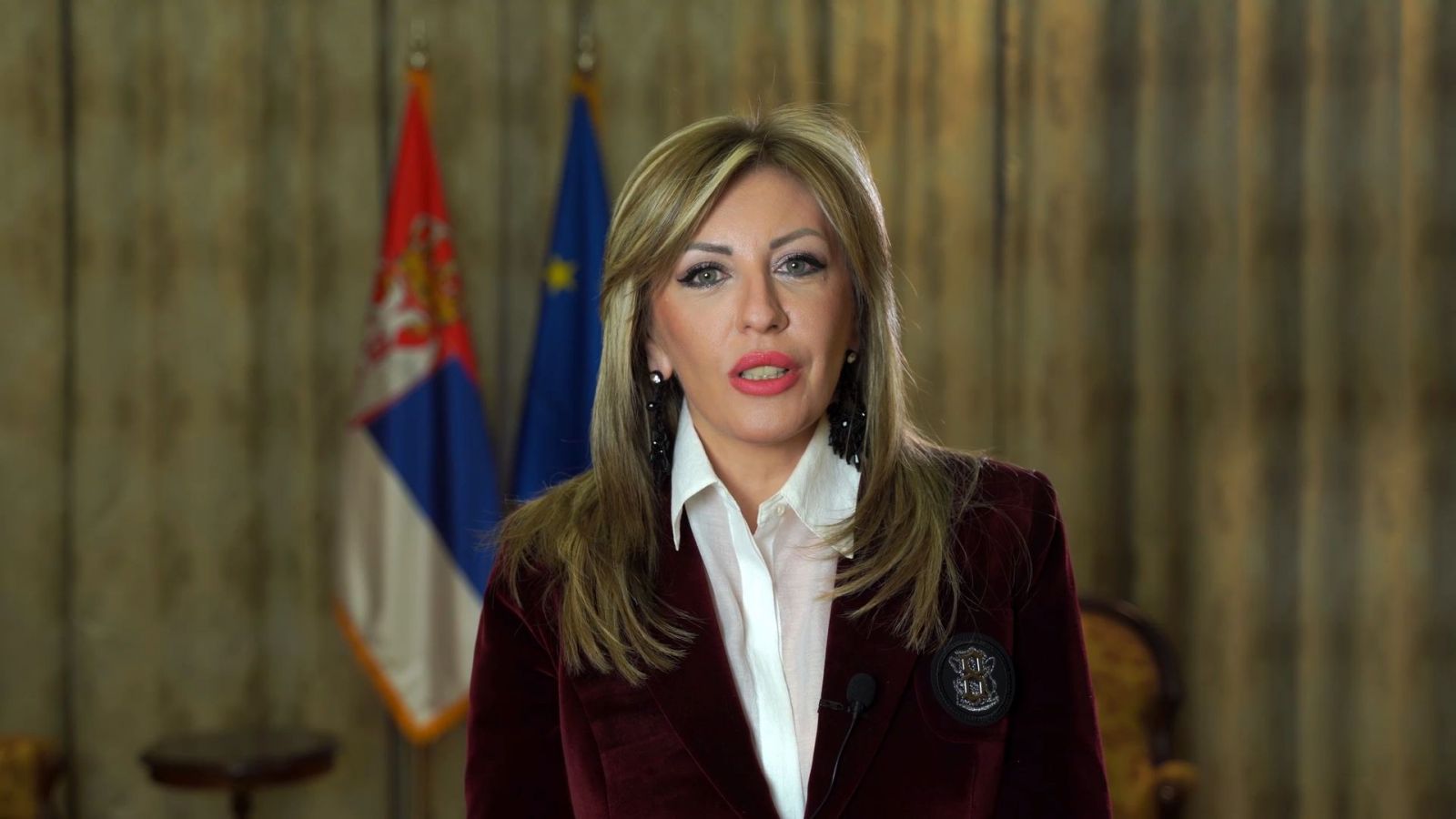 The European Parliament Resolution is not a detailed report on the European integration of Serbia, it is instead a regular annual resolution of this European institution, says Minister of European Integration Jadranka Joksimović for Tanjug Agency.
She has explained that although this seems as formal difference, it is actually an essential one, having regard to the fact that the Resolution has a consultative character and that all parliamentary groups in the European Parliament participate in drawing up the Resolution by submitting amendments.
"As in the previous years, this Report, meaning the European Parliament Resolution, contains both positive and strongly critical assessments. It is obvious which political groups have that particular and predominantly critical tone about Serbia. For years now, from those MEPs we can hear almost the same formulations of remarks and criticism, irrelevant of the real changes and steps that Serbia is objectively taking in some areas", says Joksimović.
She has added that Serbia is always responsible and serious in taking note of the positions of various political groups, but it is also very much aware of which criticism is overblown, politically interpreted and made with certain intention.
"It is important for citizens to understand that, even if they sometimes hear unclear statements in media, our institutions always behave in the same manner concerning cooperation with the European Parliament in preparation of their annual resolution. Through regular communication, we are always delivering to them genuine, timely and fact-verifiable data about everything that has been achieved in the reform process so far, including certain delays", explains Joksimović.
She has said that the Resolution is a reflection of one strong differentiation of political groups in the EP as regards many common policies of the EU, including the enlargement policy.
The European People' Party, whose member is Serbian Progressive Party, remains the largest and strongest political group in the European Parliament, however, other political groups have different ideological and political platforms, adds the Minister.
"Those different political visions and relationships regarding many issues in the EU, including relationship towards Serbia and its ruling party, are also visible in this EP Resolution", mentions Joksimović.
The competent Committee of the National Assembly of Serbia will deal very seriously with the document adopted yesterday, says Joksimović and adds that, as announced, there will be a special sitting dedicated to discussion on this report, where the Serbian MPs will debate on its content.
Source: Tanjug