J. Joksimović: 'Dara' to stop disregard and oblivion
February 25 2021 | Belgrade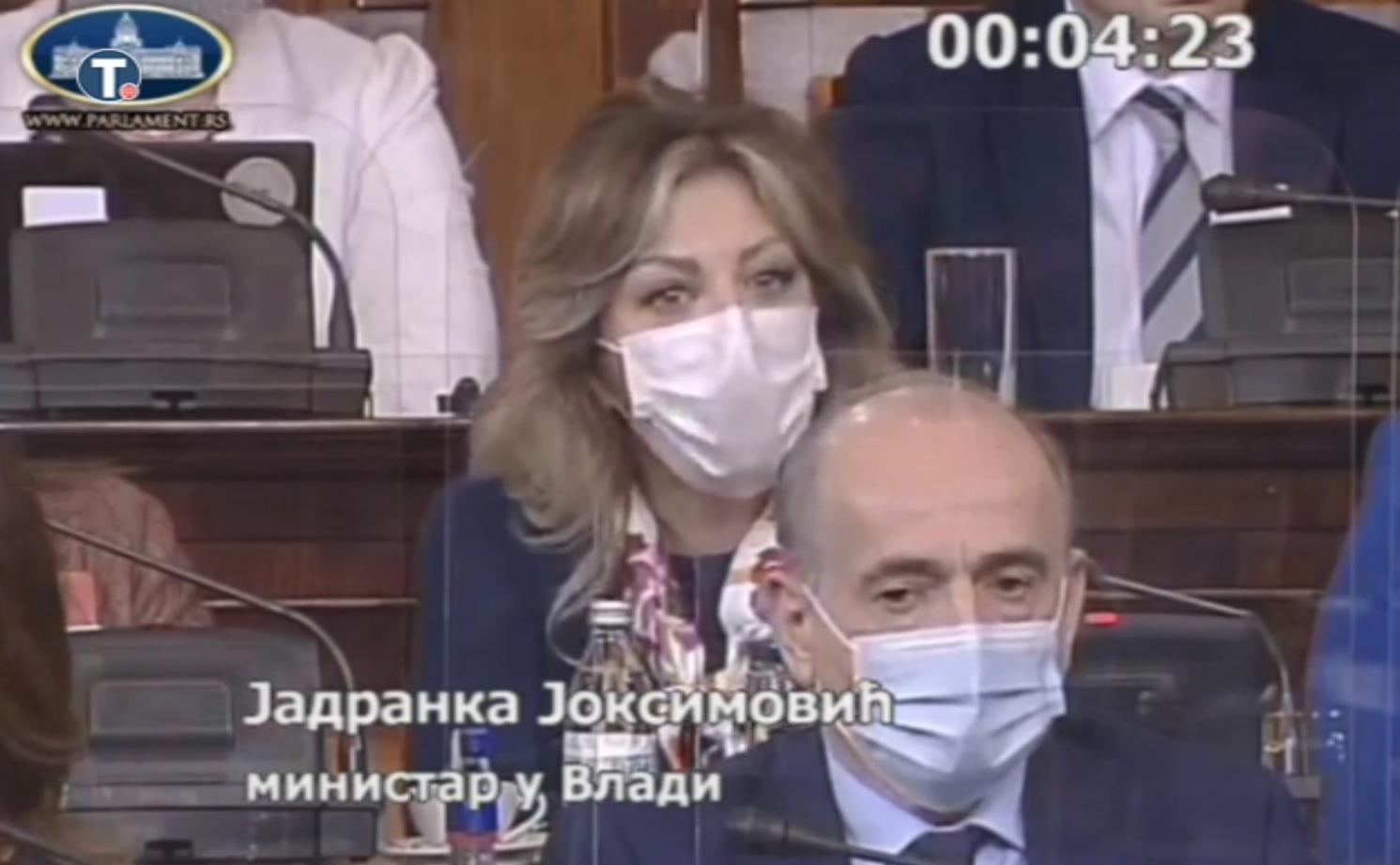 Minister of European Integration Jadranka Joksimović has stated today that the topic of Jasenovac camp, where a large number of Serbs died in the Second World War, is important for Serbia, adding that it represents the best reprimand for oblivion and disregard for Serbian victims.
Joksimović has expressed hope that the film by Predrag Antonijević 'Dara of Jasenovac' will stop the "disregard and oblivion" with the Serbian people, not only with regard to Jasenovac.
She has stated the aforementioned at the Serbian National Assembly today, in the presence of director Predrag Gaga Antonijević, who received a long standing ovation from parliament members.
Source: Tanjug