Ј. Joksimović: Another EUR 1 million for accommodating refugees
February 12 2021 | Belgrade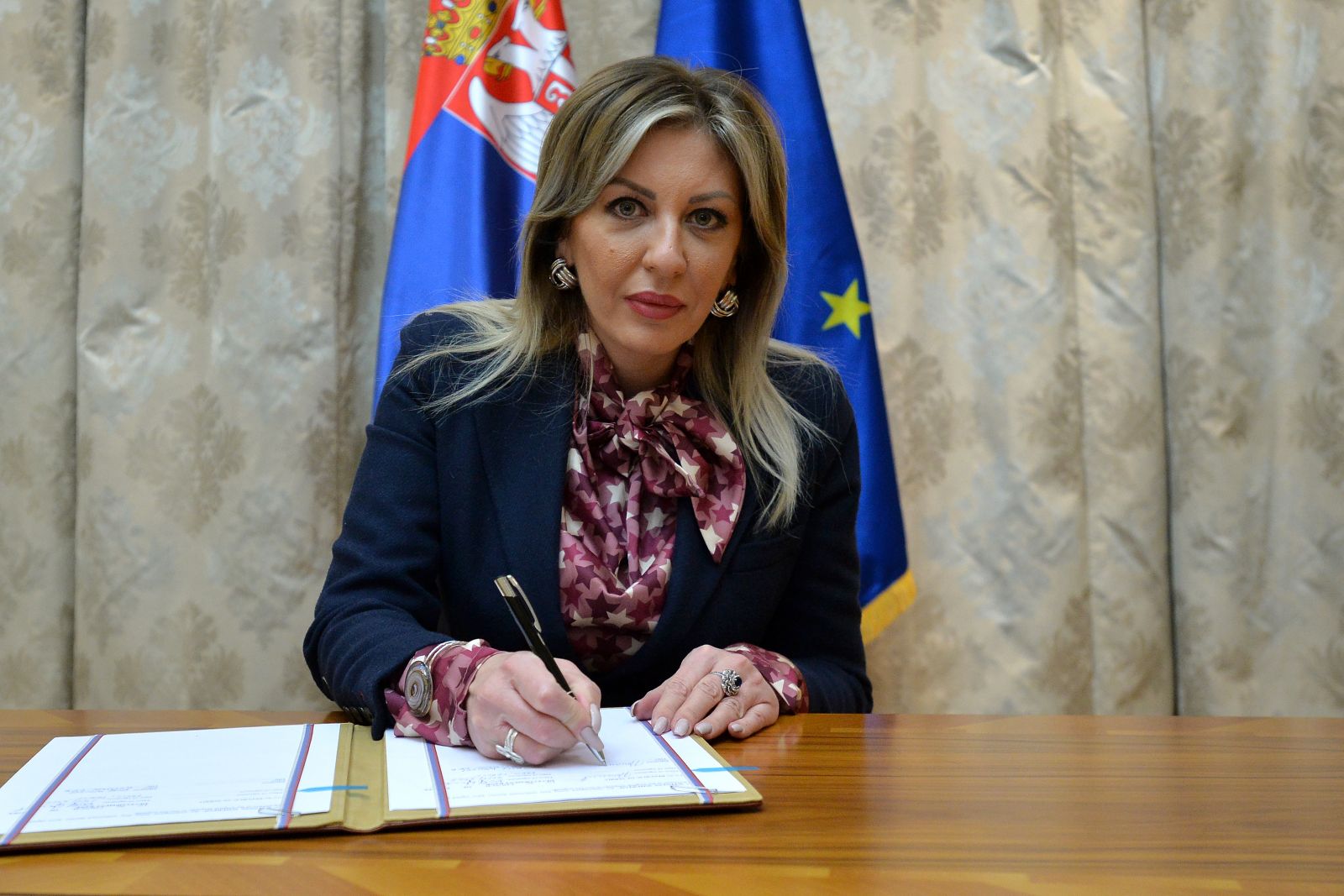 Minister of European Integration and National IPA Coordinator Jadranka Joksimović has signed today an amendment to the existing agreement within Regional Housing Programme for refugees, whereby another EUR 1 million was allocated for implementation of the Programme.
The funds thus ensured will be used to support a better Programme management, engagement of professional support, realisation of verification controls and implementation of a series of other activities that will be aimed at more efficient Programme implementation and quicker provision of housing solutions to beneficiaries. 
On this occasion, Joksimović has said that in the previous period Serbia has, with support of the European Union and other development partners, undertaken serious steps towards full integration of refugees who arrived during the 1990's from Bosnia and Herzegovina and Croatia. 
In this sense, we deemed that one of the preconditions for this process was to ensure quality housing solutions in a flexible manner i.e. in places where our fellow citizens decided to continue their lives", Joksimović has said.
She has added that the activities within the Regional Housing Programme are being accelerated by supporting the administrative structures of the Programme.
According to Joksimović, the aim of these activities is to more efficiently continue the construction of houses, residential buildings, purchase of rural houses, allocation of materials.
"We will thus provide our fellow citizens with an opportunity to integrate and we will provide additional support to the local self-governments that they belong to in terms of sustainable and inclusive development", Joksimović has stated.
The goal of the Regional Housing Programme for refugees is to ensure permanent housing solutions for 26,898 most vulnerable refugee families in the region i.e. 74,000 persons, whereof more than 16,000 families are in Serbia, which is also the largest Programme beneficiary. 
The largest Programme donor is European Union with an allocation exceeding EUR 190 million, as well as the US, Germany, Norway, Italy and other donors.
Since the beginning of Programme realisation, Serbia has been granted more than EUR 138 million through eight sub-projects; their realisation is expected to ensure more than 7,600 housing units by construction of residential buildings and houses, purchase of apartments, rural houses and supply of construction material packages for individual house construction. 
From 2014 until end-2020, Serbia has used around EUR 110 million thus allocated, based on which more than 5,400 housing solutions were provided to refugee families through the abovementioned modalities.
Source: Tanjug