J. Joksimović: Serbia for active participation in Conference on the Future of Europe
December 01 2020 | Belgrade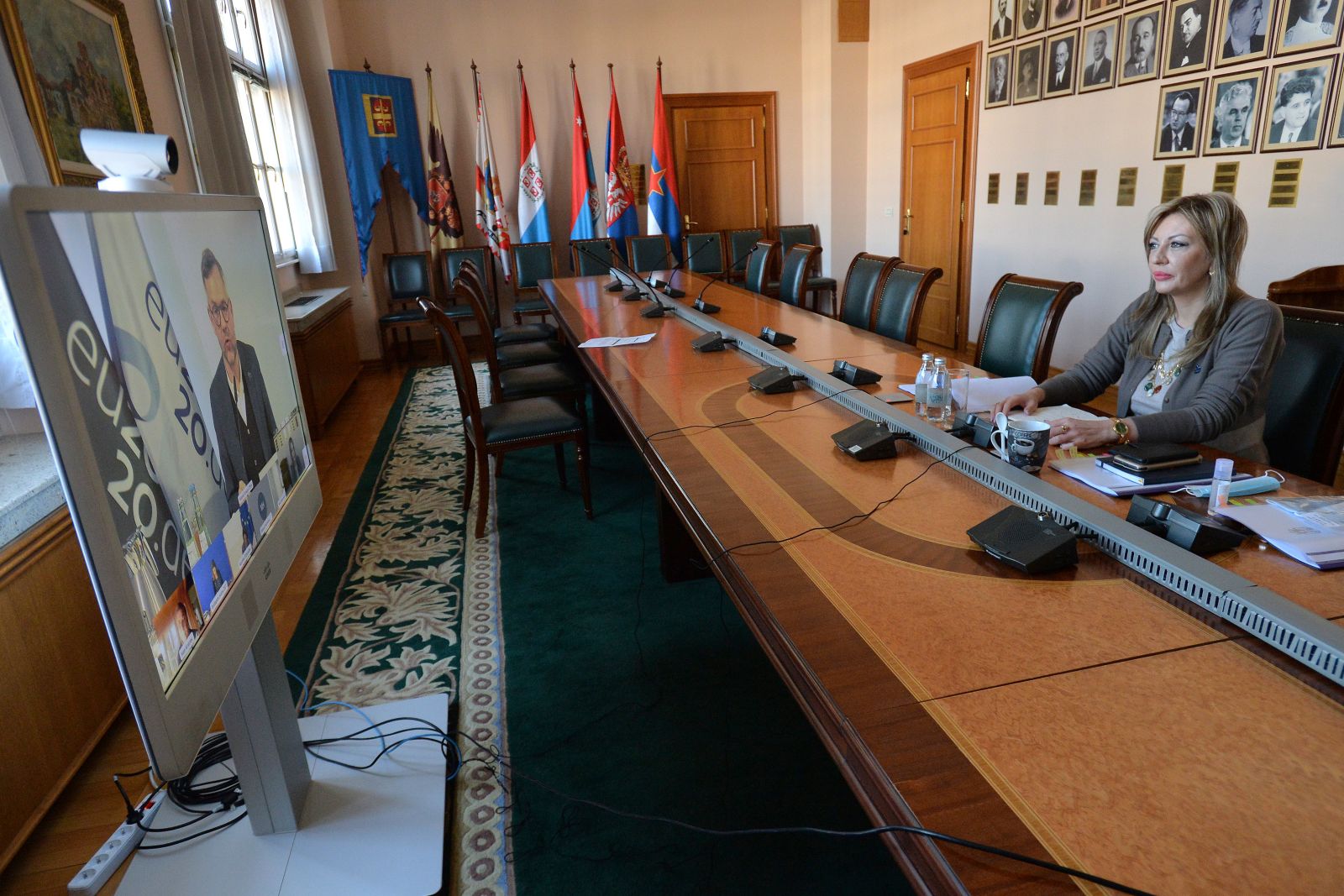 Minister of European Integration Jadranka Joksimović has participated today at an informal meeting of the General Affairs Council (GAC) organised in the context of the German EU Council presidency, at the invitation of Michael Roth, Minister of State for Europe at the Federal Foreign Office of Germany. 
The informal GAC has been dedicated to the dialogue between the EU and Western Balkan ministers in charge of EU affairs and young ambassadors from the European Youth Parliament on the topic of preparing the important and comprehensive Conference on the Future of Europe.
Joksimović has thanked Minister Roth on the German presidency's initiative to also invite ministers from candidate countries, including Serbia, to participate in this important format and essential topic that concerns everyone on the European continent, not only the EU.
Minister Joksimović has underlined that Serbia has actively engaged in all new formats of common European policies aimed at strengthening mutual cohesion and convergence of everyone in Europe.
The Green Agenda, digitisation, innovation, healthcare policy, cohesion, and asylum policy are the topics young ambassadors recognise as crucial for the resilience of the European continent.
Joksimović has emphasised readiness of the Serbian society to strengthen and initiate an intergenerational, gender equal and inter-sector consultation platform as a contribution to the Conference on the Future of Europe, because, according to her, only if we all work together can we make Europe more resilient, stronger and readier to overcome the COVID-19 crisis through introducing new ways of communication and new economic policies in a more socially just and inclusive manner. 
In addition, Joksimović has thanked the German presidency for not abandoning these vital topics even in this difficult period for entire Europe, expressing her expectation that, by the end of the year, the German presidency will manage to show that the enlargement policy and the integration of candidates from the Western Balkans are active and vital processes.
Joksimović has also expressed expectation that, by the end of the German presidency, the Intergovernmental Conference with Serbia will be held, in line with the rules of the new methodology, where previous progress and the ways of conducting the accession process in the following year would be discussed.
Source: Tanjug