PLAK III project's brochure published
November 17 2020 | Belgrade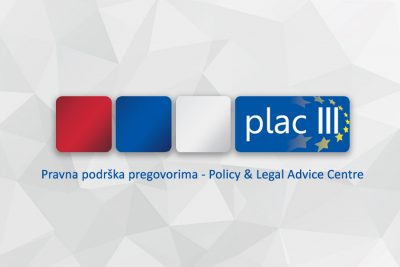 As part of the Policy and Legal Advice Centre (PLAC III) project's implementation,  79 laws, by-laws and strategic documents have been drafted while 40 legal acts of the European Union have been transposed into national legislation (or harmonisation of national laws was achieved).
These are only some of the results achieved in the period January 2019 (when the project started) – August 2020, which corresponds to a half of the implementation period.
The project's activities covered areas related to nine negotiating chapters; various areas stretched from harmonising state aid rules, through financial services, food safety to environmental protection. Project experts provided support in harmonisation of national legislation with the Union acquis and drafting strategic documents.
A detailed overview can be found in the newly published project brochure "Halfway: Achievements and Results in the Period January 2019 – August 2020".