Joksimović and Diacofotakis: Active partnership on EU path
October 16 2020 | Belgrade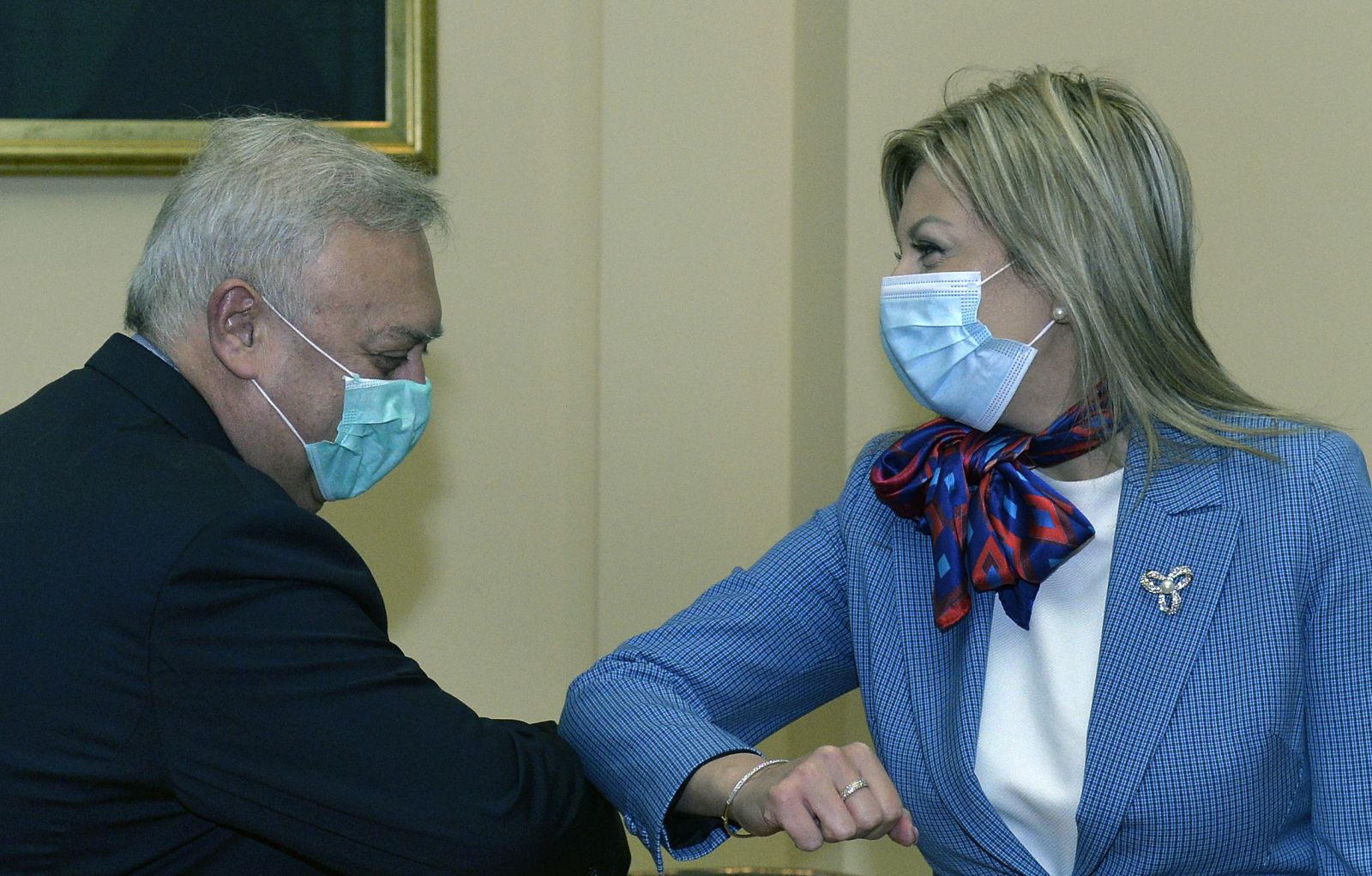 Minister of European Integration Jadranka Joksimović has spoken today with the Greek Ambassador to Serbia, Yorgos Diacofotakis, about Serbia's process of European integration, strengthening of bilateral cooperation and important issues related to the Western Balkan region.
Joksimović has thanked Greece for its continuous support to Serbia's European path and for its principled position regarding the issue of Kosovo and Metohija.

"Through strengthening cooperation in numerous areas, consultations and regular exchange of opinions and experiences, we create an active partnership and maintain the friendship between Serbia and Greece", said Joksimović, according to the press release issued by her Cabinet.
 
Ambassador Diacofotakis has conveyed that Serbia can count on Greece's strong partner support in the process of European integration and in the implementation of all necessary reforms that contribute to the overall development of the country.
The interlocutors have also discussed the EC Progress Report on Serbia, as well as plans to carry out a detailed review of the recommendations therein and accordingly define activities that would contribute to the acceleration of reforms.
Joksimović has expressed her belief that this EC document will serve as a guiding sign to the new Government in defining and planning activities aimed at accelerating the pace and achieving better implementation of reforms.
"Given the complexity and the scope of the areas covered by the Report, as well as the impact of specific circumstances caused by the COVID-19 pandemic, it is important for Serbia to additionally improve the negotiation process and continue its dedicated work on accelerating the European course, which also implies progress in reforms in the area of the rule of law", stated the Minister.
Minister Joksimović and Ambassador Diacofotakis have also talked about the benefits Serbia and the entire WB region will have from the EU economic and investment package.
The interlocutors have agreed that investments in the overall socio-economic development, primarily in infrastructure, human resources, competitiveness, and a dual green and digital agenda, will contribute to the sustainable development of the region, particularly to overcoming the crisis caused by the current COVID-19 pandemic.
Source: Tanjug