J. Joksimović: Gratitude to Romania for its support on our EU path
July 29 2020 | Belgrade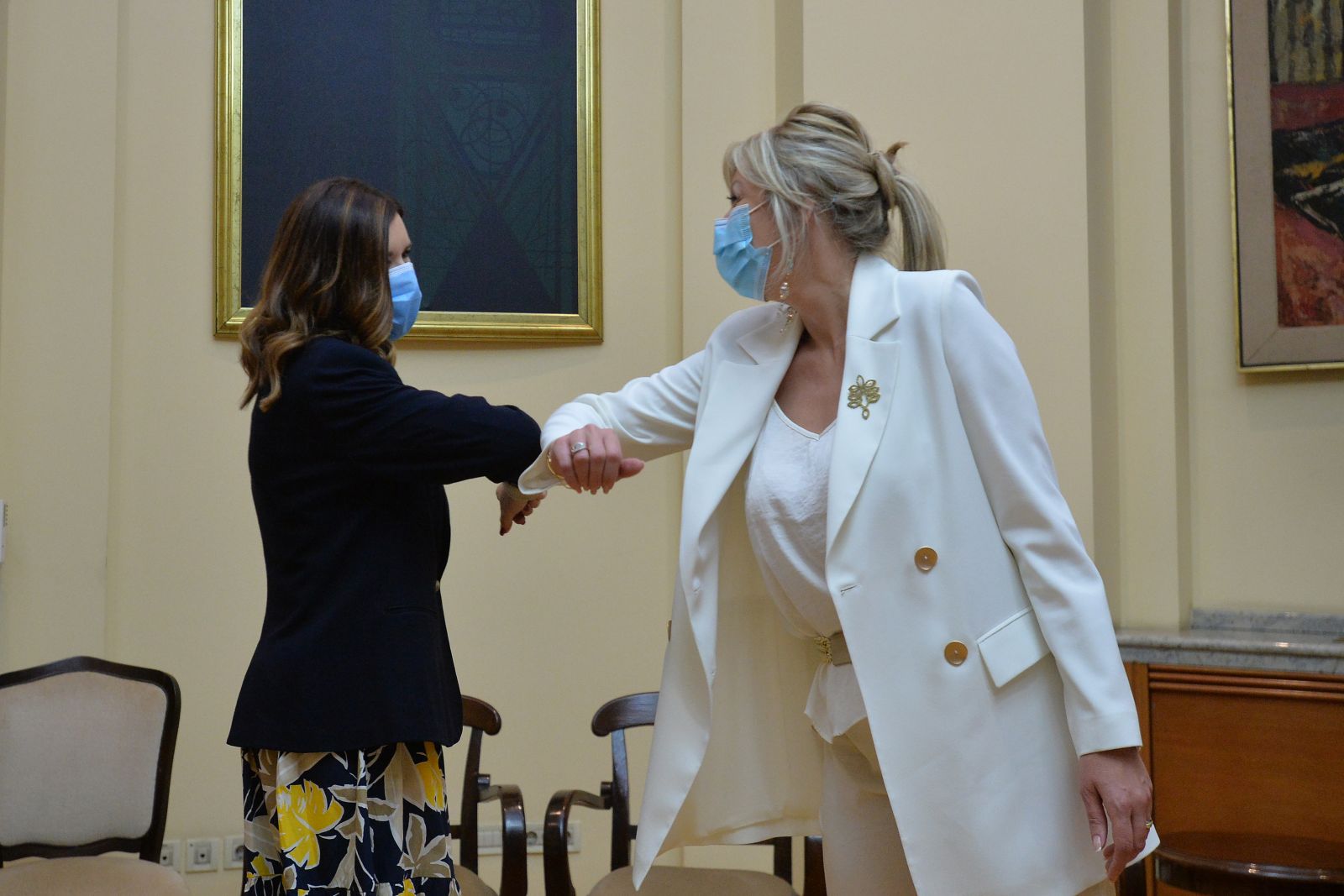 Minister of European Integration Jadranka Joksimović has stated today that Romania is one of the member states that fully supports the EU enlargement policy and on which Serbia can count as a friendly and close country.
"Assistance in EU membership negotiations, for which we are particularly grateful, is reflected in holding principled political positions regarding the relations between Belgrade and Pristina and in technical assistance in fulfilling the opening and closing benchmarks for certain negotiation chapters," stressed Joksimović, who has spoken today with Romanian Ambassador to Belgrade Oana Cristina Popa who is finishing her diplomatic term in Serbia.
According to the statement of the Ministry of European Integration, Joksimović has thanked the Romanian Ambassador for her professional engagement and significant contribution to the development of the relations and cooperation between Serbia and Romania.
Ambassador Popa has said that Serbia has Romania as a sincere advocate and promoter of EU enlargement to the Western Balkans, adding that she believes that it is also in the EU's interest that Serbia become a full EU member state as soon as possible and that, on this path, Serbia will always have all necessary assistance from its neighbour.
Joksimović and Popa have particularly emphasised the importance of cross-border cooperation between the two countries within the Serbia–Romania Cross-border Cooperation Programme, which is mostly financed by the EU.
Since 2007, through two financial perspectives alone, a total of EUR 150.5 million has been allocated, where EUR 128 million of EU funds have been allocated for the areas of economic and social development, environmental protection, culture, tourism, and – what is particularly important in times of the current pandemic – for the areas of emergency response and healthcare.
As they both have emphasised, this form of cooperation at the local level has significantly contributed to the improvement of bilateral relations, simultaneously improving the quality of life of the citizens on both sides of the border, which is a practice that will continue through the implementation of the following 2021–2027 programme that is in the final stages of preparation.
Joksimović has wished Oana Cristina Popa both professional and personal success, thanking her for her contribution to the continuous progress of the two countries' cooperation, expressing expectations that this trend will continue in the future.
Source: Tanjug