J. Joksimović: Delivery of the equipment purchased owing to the donations from the EU and Norway finalised
July 10 2020 | Belgrade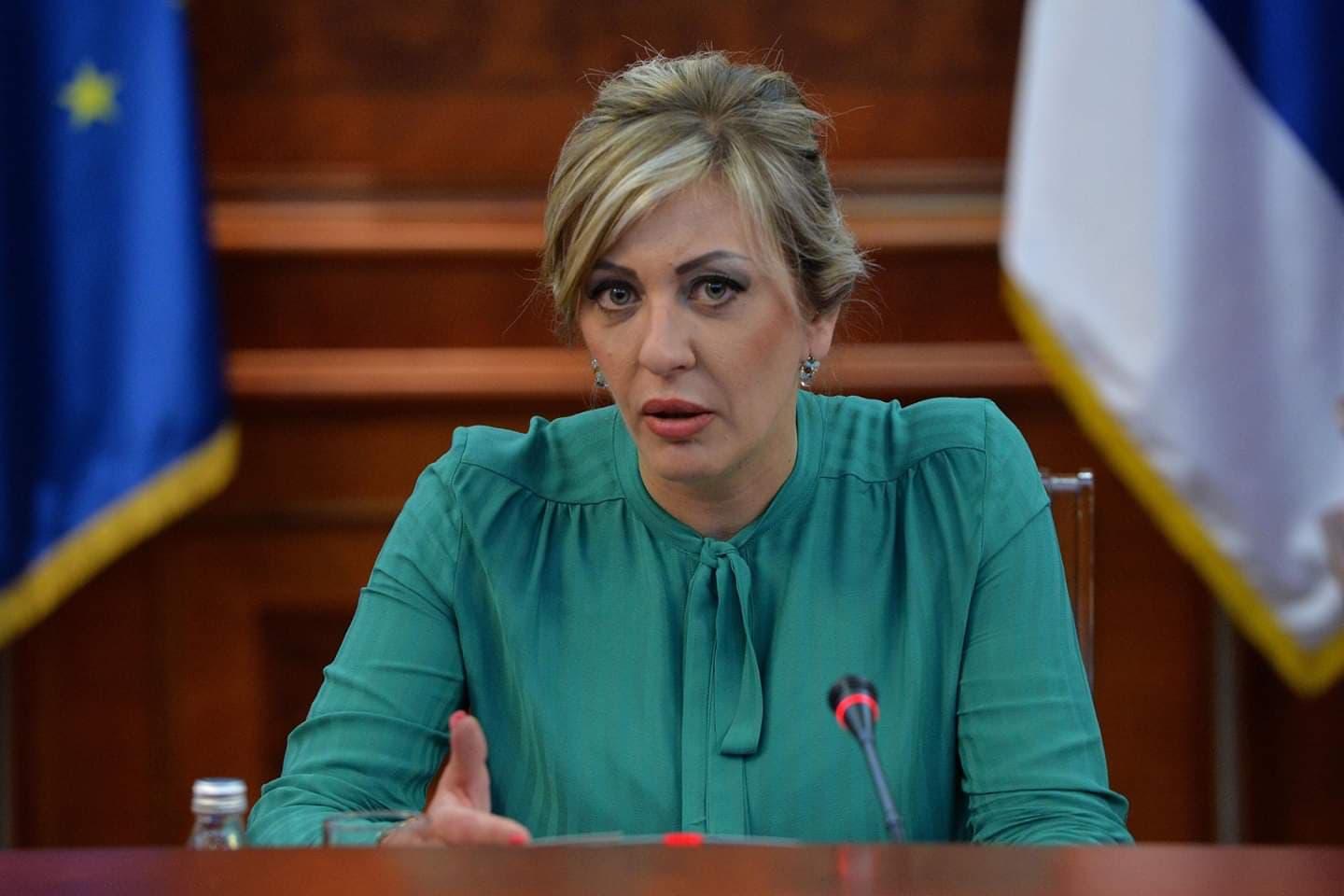 Minister of European Integration Jadranka Joksimović has stated that all pieces of equipment that Serbia purchased through the United Nations Office for Project Services UNOPS in March and April owing to the donations from the EU and Norway have arrived in the past several days.
At today's session, the Government has adopted the Decision on delivering the last parcel of medical equipment to the Institute of Public Health of Serbia 'Dr Milan Jovanović Batut'.
Joksimović has said that owing to the EU funds, Serbia purchased 75 ventilators, 800,000 masks, 100 oxygen concentrators, 300 infrared thermometers, 50 monitors, 100 triage containers, two testing devices and 25,000 tests, while it purchased 45 ventilators, 50 monitors and 11,000 masks owing to the funds donated by Norway.
"Some of the equipment arrived in April and May, for some of it we had to wait a little, but here it is, arriving at the right time, although we had all hoped that the pandemic would wane in this period", said Joksimović according to the statement of the Ministry of European Integration.
She has noted that all the equipment Serbia purchased owing to the donations from the EU and Norway has arrived in Serbian medical centres.
Joksimović has reiterated the gratitude of the Serbian Government and citizens for this extremely important assistance. She has also expressed her gratitude for a continuously open cooperation she has had with Ambassador Sem Fabrizi and the EU Delegation to Serbia, as well as with the Norwegian Ambassador Jørn Eugen Gjelstad in the process of coordination with the EU and Norway.
"We have continuously worked together to realise everything, although it has not been that easy. Certainly, we owe a special thanks to Commissioner Várhelyi who, already in early March, approved my request for emergency reallocation of a part of unused IPA funds, owing to which we have been able to realise all this and many other things related to the socio-economic recovery from the pandemic," said Joksimović.
She has recalled that, two weeks ago, there was a video conference of Western Balkan ministers and Commissioner Olivér Várhelyi regarding the current situation and potential additional needs of the countries' health systems.
She has noted that Serbia initially donated EUR 2 million for research and vaccine development, adding that it has recently donated another EUR 100,000 responding to the call of EC President Ursula von der Leyen.
"We have demonstrated partnership and mutual solidarity. We must remain very vigilant and responsible, we must get used to the new circumstances, but also cooperate as sincere partners, which Serbia and the EU truly are," stated Joksimović.
She has noted that, as announced by Commissioner Várhelyi, the Economic and Investment Plan of incentives is expected to be presented in autumn, adding that it will enable Serbia and the region to achieve economic recovery from the effects of the coronavirus pandemic.
Source: Tanjug