J. Joksimović: EU donated equipment for 56 kindergartens in Serbia
March 09 2020 | Belgrade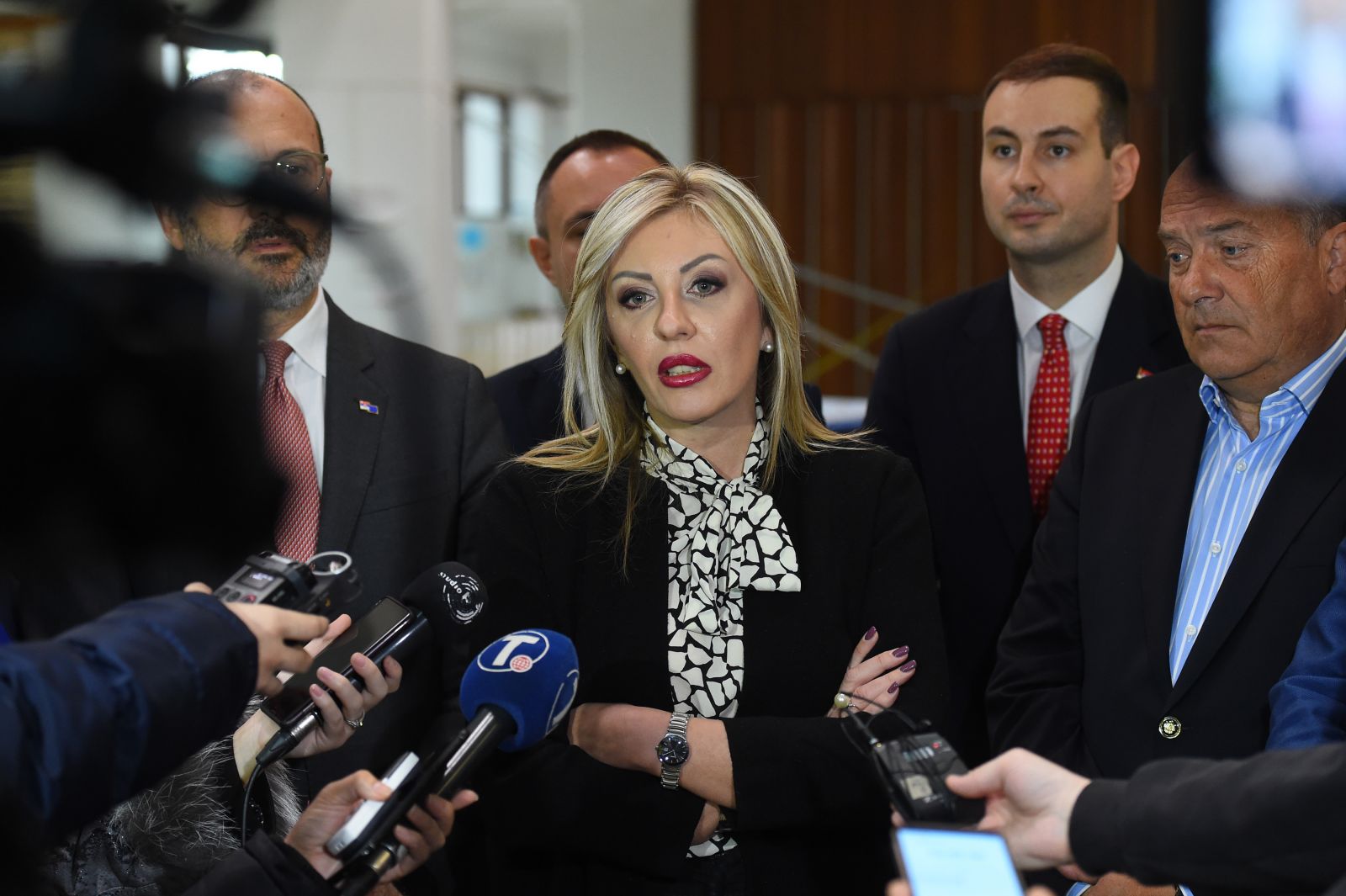 For the purchase of equipment for 56 kindergartens in 55 municipalities, particularly those less developed, Serbia has received around EUR 1 million from EU pre-accession funds (IPA 2014) and additional EUR 870,000 for the training of teaching staff, as stated by Minister of European Integration Jadranka Joksimović.
She has emphasised that the project of investing into kindergartens best reflects the concrete cooperation between the EU and Serbia, which is important and useful to Serbian citizens. The
Minister has added that the project represents concrete investment into taking care of people – so that the kindergartens that received equipment can easily implement the new curriculum of preschool education "Years of Ascent".
"The goal is to encourage early development and to prepare our children in that early stage for acquiring new knowledge, new skills, and new ways of learning that they will encounter in primary school after the education reform", stated Joksimović during her visit to kindergarten "Bubamara" in Zemun Polje, which is included in the project.
She has stressed the importance of early development in children and that parents who are often preoccupied with their work can be certain that their children will be prepared for new knowledge and skills.
She has said that kindergarten "Bubamara" in Zemun Polje is an example of good practice of project implementation, adding that it is one of the best projects Serbia has implemented using EU funds.
"It is also important that our media show interest in these types of projects that do not concern high political matters, infrastructure or public administration reform; these are also concrete projects, which for us as a candidate country negotiating for membership are equally important", stressed Joksimović.
She has recalled that Serbia draws around EUR 200 million annually from EU pre-accession funds for various projects proposed by line ministries.
"Projects are proposed to the Ministry of European Integration and to me as the National IPA Coordinator, while the EU has its own list of areas it wants to support."
"We cross-reference all inputs from both sides and try to find the best projects that are implementable and that will benefit our citizens – in this case our children who are our development future", explained Joksimović.
In addition to Minister Joksimović, kindergarten "Bubamara" has also been visited today by Head of EU Delegation to Serbia Sem Fabrizi, Minister of Education Mladen Šarčević and representatives of the Municipality of Zemun.
Source: Tanjug