Ambassadors of EU Member States at the meeting with Minister Joksimović in Bač
January 24 2020 | Bač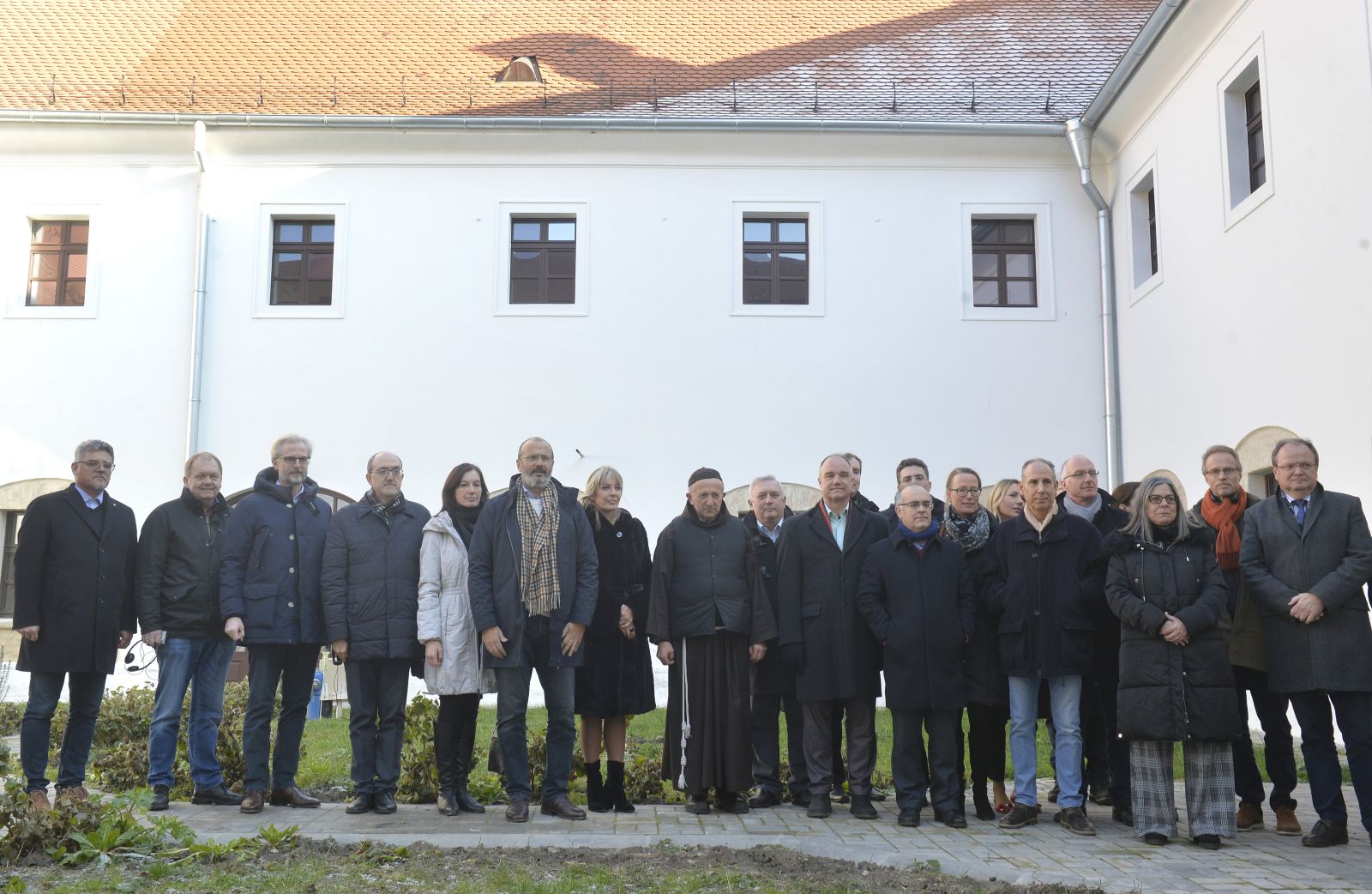 Minister of European Integration Jadranka Joksimović has met today with Ambassador of EU Delegation Sem Fabrizi and ambassadors of EU Member States in Bač. Minister and the ambassadors have had a positive and constructive discussion regarding the current issues in Serbia's EU accession negotiations, as well as about the priorities of the European Union and Serbia in 2020 and the prospect of Serbia's progress on its European path.

On this occasion, Joksimović has stressed that Serbia, as one of the frontrunners in the process of European integration in the region, significantly contributes to preserving the credibility and affirmation of the enlargement policy, as well as to the competitiveness of the European Union.

Prior to the meeting, the Minister and the ambassadors visited the Franciscan Monastery of Bač, dating from the 12th century, which was officially reopened last summer, after reconstruction works had been completed, and today represents an outstanding example of Serbian cultural heritage. Together with the Bač Fortress and the Bođani Monastery, the museum complex has been completed, all achieved with the assistance from EU funds. Both of these cultural monuments have been reconstructed through EU funding in the amount of approximately EUR 4 million.

Since 2014, the European Union has provided around EUR 1.5 billion in grants to Serbia in order to support reforms in the areas of judiciary, public administration, education, employment, transport, energy, agriculture, environmental protection and culture. This support contributes to the overall economic and social development and progress of the underdeveloped parts of Serbia.
Source: Tanjug