J. Joksimović and Gjelstad: Norway continues development cooperation with Serbia
November 07 2019 | Belgrade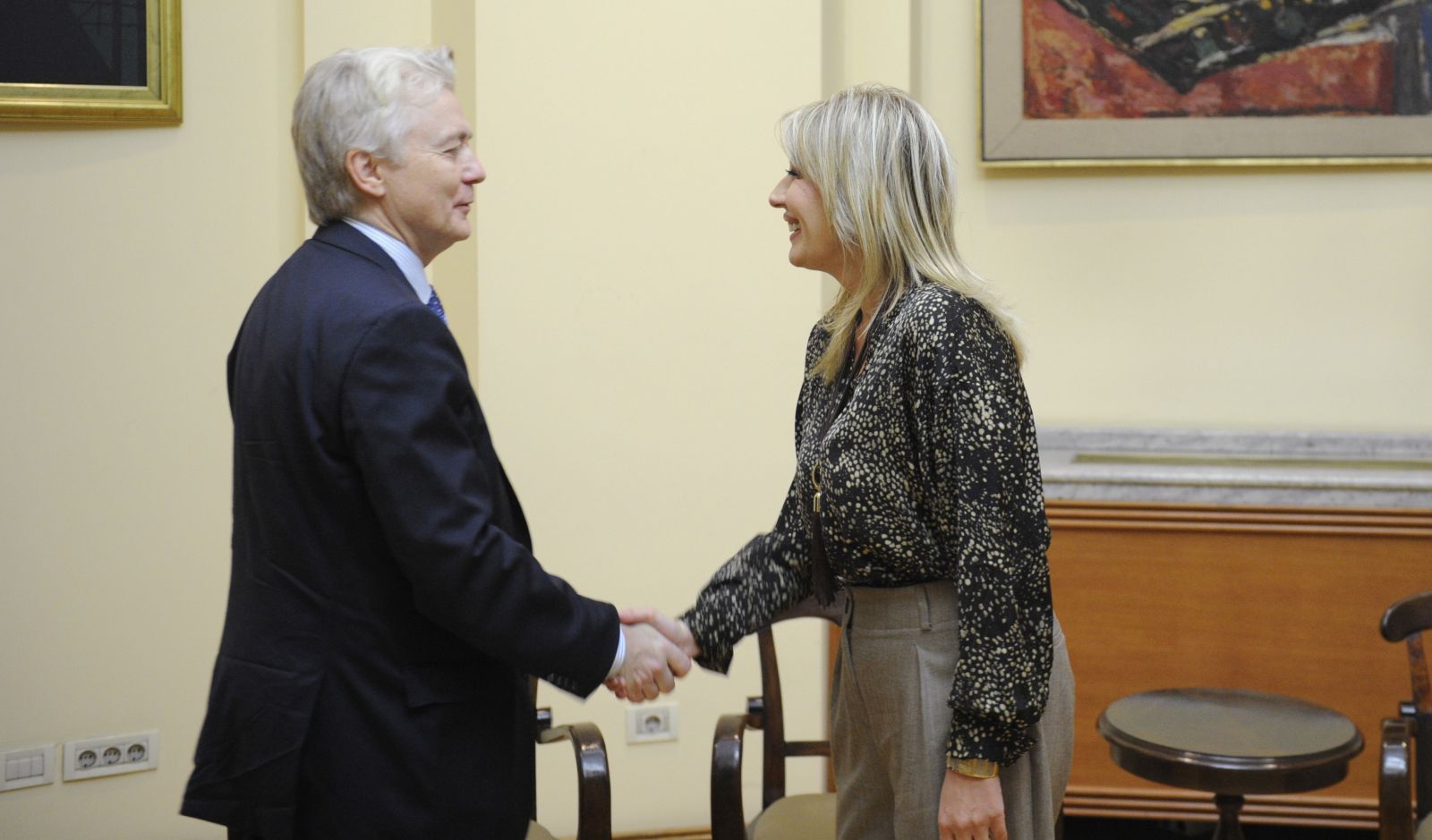 Minister of European Integration Jadranka Joksimović has held discussions with newly appointed Norwegian Ambassador Jørn Gjelstad concerning Serbia's European integration, activities in the reform process, the situation in the region, bilateral relations and other topics.
Jadranka Joksimović has expressed her appreciation for the support and assistance that Norway has been providing to Serbia on its European path, even though Norway is not an EU. She has further added that its support has been of exceptional importance in the reform segment. In this regard, she has stressed the significance of the reforms related to the rule of law, public administration, environmental protection, competitiveness, climate change, but also the alignment of standards and regulations. She has expressed her expectations that EU Member States will adopt a decision to open new negotiation chapters by the end of the year, thus properly valorising the results of the reforms.
Minister has said that Norway has allocated more than € 100 million in grants to numerous projects and expert and development assistance since 2008. The assistance has primarily been focused on the internal development of the state, sustainable process of European integration and facing numerous global challenges - both in the accession period and after Serbia becomes part of the EU. According to her, it has created conditions for Serbia - as it progresses on its path of European integration - to become a country that will not only be a recipient, but also a transmitter of knowledge and experience to others. She has also highlighted future cooperation in the segment of local and regional development, with particular emphasis on the development of the poorest municipalities and, in particular, border regions.
Serbia is an important friend and partner of Norway, Ambassador Gjelstad has pointed out, confirming that Oslo will continue to support and assist Serbia's progress and the country's European path. He has assessed that the results of the reforms have positive effects and that they should be more dynamic, in particular in the field of rule of law. The Ambassador has welcomed Serbia's active and constructive approach to regional co-operation and recalled the example of regional Nordic co-operation and partnership that resulted in strong and developed economic and cultural co-operation between the countries of the Nordic region.
The interlocutors have assessed that bilateral relations are good and friendly, but also that there are possibilities for intensifying them.
Minister Jadranka Joksimović has wished Ambassador Jørn Gjelstad welcome and plenty of success during his stay in Serbia.
Source: Tanjug