J. Joksimović: We are active in reforms and committed to cooperation; we expect the opening of new chapters
April 10 2019 | Belgrade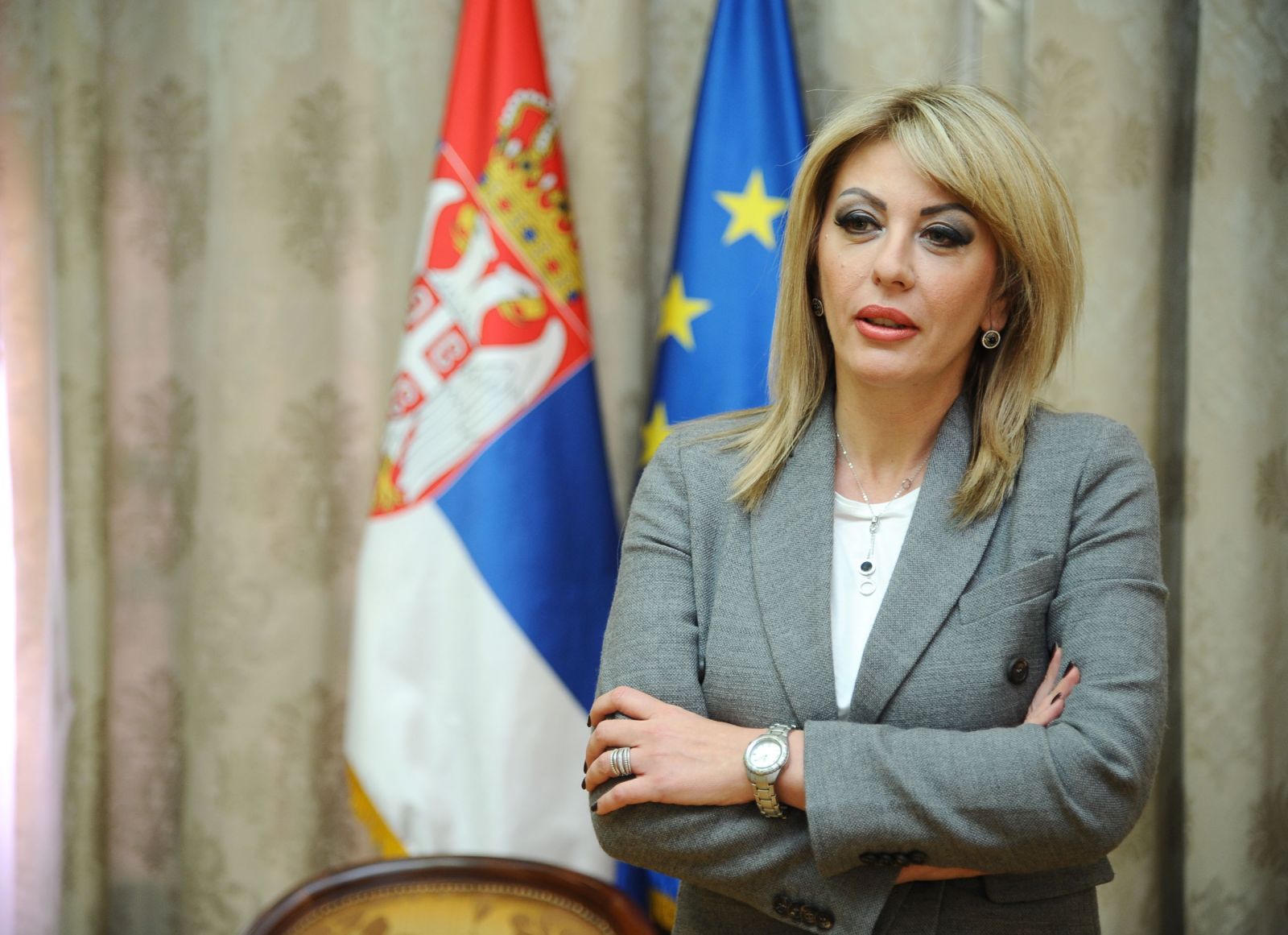 Commenting on statements that the Intergovernmental Conference, where new chapters will be opened, is scheduled for 18 June, Minister of European Integration Jadranka Joksimović has said that new chapters are expected to be opened by the end of June, i.e. by the end of Romania's EU Council presidency.
The Member States' decision will follow the adoption and announcement of the Report on Serbia's progress in the accession process that will be published in late May or early June, which will leave less time for all the procedures and Member States' decision on the number of chapters to be opened, said Joksimović in her statement.
"We are in constant communication with the European Commission and the Presidency regarding the holding of the Intergovernmental Conference, but considering the EU elections, I believe it is early to give precise timetable, while we certainly expect that the Intergovernmental Conference on opening new chapters will be organised", said Joksimović.
The Minister has emphasised that Serbia currently has five technically prepared chapters: 2 – Freedom of movement for workers, 4 – Free movement of capital, 9 – Financial services, 14 – Transport and 21 – Trans-European networks, adding that new chapters are under preparation.
In that sense, Jadranka Joksimović has clarified that information published by Tanjug is unprecise in stating that chapter 11 – Agriculture and rural development has been prepared, while it is in fact in the stage of discussion on the Report on meeting the opening benchmarks, adding that this chapter is complex and has special opening benchmarks and is therefore expected to be fully prepared in due time.
"Personally, I think that Serbia has cumulatively achieved concrete progress in areas covering the so-called Copenhagen criteria regarding the rule of law, economic reforms and good governance. In addition, despite daily challenges, Serbia has continually been and is sincerely committed to regional peace and cooperation, through which it actively cooperates and supports stability and European order of peace in the so-called Western Balkans", said Joksimović.
She believes that there are reasons to open new chapters and that it would send a clear political message to Serbia and the region showing that, even shortly after the European Parliament elections, the enlargement policy remains high on the EU's agenda and that a credible enlargement policy has a potential to be part of the plans of a reformed and stronger EU.
"Furthermore, I expect the opening of new chapters to show that Serbia's progress in reforms is recognised, particularly in chapters 23 and 24 related to judiciary, fight against crime and corruption, minority rights and media freedoms. I'd rather not specify the number of chapters; I believe that each newly opened chapter is a step forward on our reform path, and we expect that the Member States will adopt a positive decision on new chapters", said Joksimović.
Source: Tanjug