Third documentary film festival "European Cooperation: Film Story" opened
September 20 2018 | Belgrade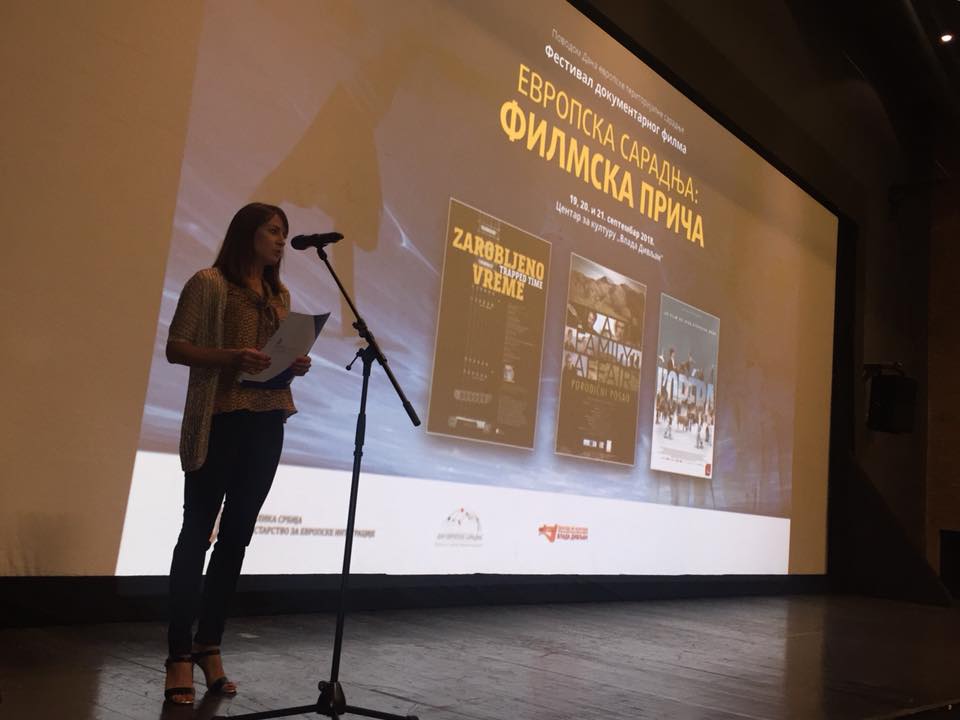 Three-day documentary film festival European Cooperation: Film Story, dedicated to marking the European Cooperation Day, was opened yesterday at the Vlada Divljan Culture Centre.
State Secretary at the Ministry of European Integration Anja Rović ceremoniously opened the festival on behalf of the Ministry as the organiser, pointing out that the European Cooperation day celebrates the importance and the achievements of territorial cooperation through local events organised in more than 40 countries around Europe. She stressed that the Ministry of European Integration, as the National Coordinator, had been involved in the European organisation of marking this date since the beginning. "Marking the European Cooperation Day, we once again want to highlight all those projects from cross-border and transnational cooperation programmes that the European Union has financed, together with numerous local governments across Serbia, to the benefit of all citizens living in border areas of our country and neighbouring countries", underlined Rović. The festival was opened with the screening of the multi-award-winning domestic film Trapped Time directed by Milan Nikodijević, after which a discussion with the director was organised due to the interest of a large audience.
The programme also includes the Greek film A Family Affair, by author Angeliki Aristomenopoulou (20 September) and the documentary The Paris Opéra, directed by Jean-Stéphane Bron and made in a French-Swiss co-production (21 September).