J. Joksimović: Hahn's statement – a reflection of understanding the problem
September 15 2018 | Belgrade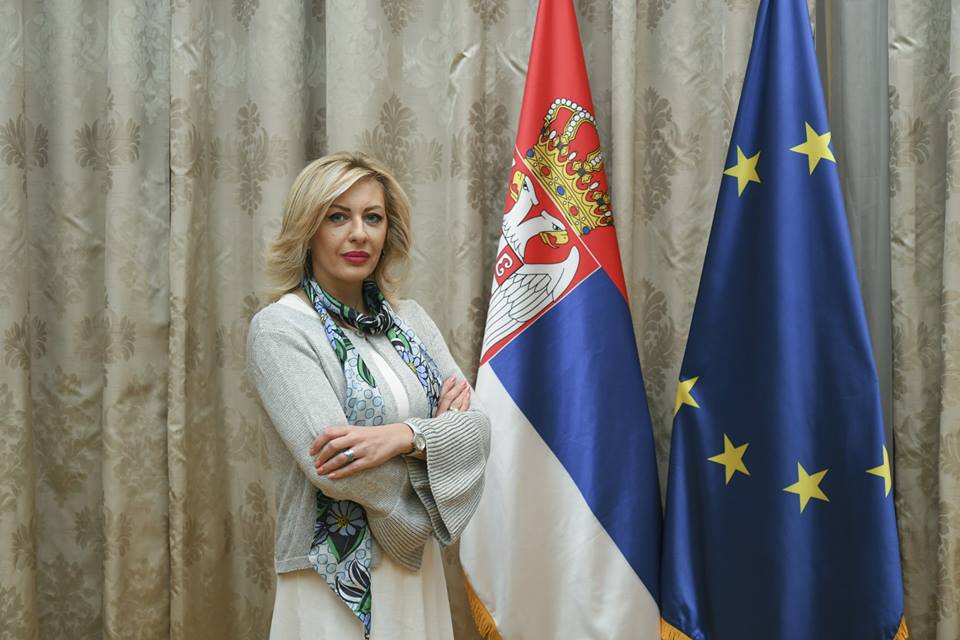 EU Commissioner Johannes Hahn has stated that, within the dialogue between Belgrade and Pristina, territorial exchange and border correction has not been excluded as the final piece of the puzzle. "Any solution must contribute to the stability and prosperity of the region, and both sides must be aware of international obligations and concerns of the international community. I believe it is possible to resolve the dispute by mid-2019", said Hahn on Friday.

In her statement for Srpski telegraf, Minister of European Integration Jadranka Joksimović has assessed Hahn's message as positive.

The Brussels dialogue is a framework within which Belgrade and Pristina, through discussions and negotiations supported and facilitated, as well as guaranteed by the participation of the High Representative of the Union for Foreign Affairs and Security Policy, strive to reach agreements in various areas and implement them - which should be guaranteed by the EU, and which should lead to some sustainable solution regarding the normalisation of relations. It is clear that the sustainability of the Brussels agreement has been jeopardised by persistent refusal and inability of Pristina to fulfil its obligations undertaken regarding the establishment of the CSM. The EU guaranteed, obviously unsuccessfully, that this would be achieved by 4 August, and we have also witnessed recent Albanian threats of violence during Vučić's visit to Kosovo and Metohija, who is their main interlocutor in the Brussels dialogue, so it truly is a question how and who can plan the outcome of the dialogue in advance, and why we would negotiate for five years at all, if it is known what can and what cannot be done - wondered Joksimović.

According to the Minister, the solution will arise from the negotiation of both sides, with the EU mediation, and any agreement that is acceptable to both sides is certainly a legitimate scenario. "Nobody is mentioning the rearrangement of borders by force - of course it is unacceptable to do it by force. Anything else that arises as a possible compromise, supported and implementable solution by both sides, is entirely in the spirit of both the historical diplomatic negotiation pattern and the principles of international law. Whether it will come to that at all, is another issue. Therefore, Commissioner Hahn is demonstrating a mature and thought-out attitude because he knows the region, the circumstances and he truly wants some agreement to be achieved, but I am not sure how much some other actors in the region want the same", concluded Joksimović.
Source: Kurir
Photo: Politika