'Communicating Europe' Conference
June 21 2018 | Belgrade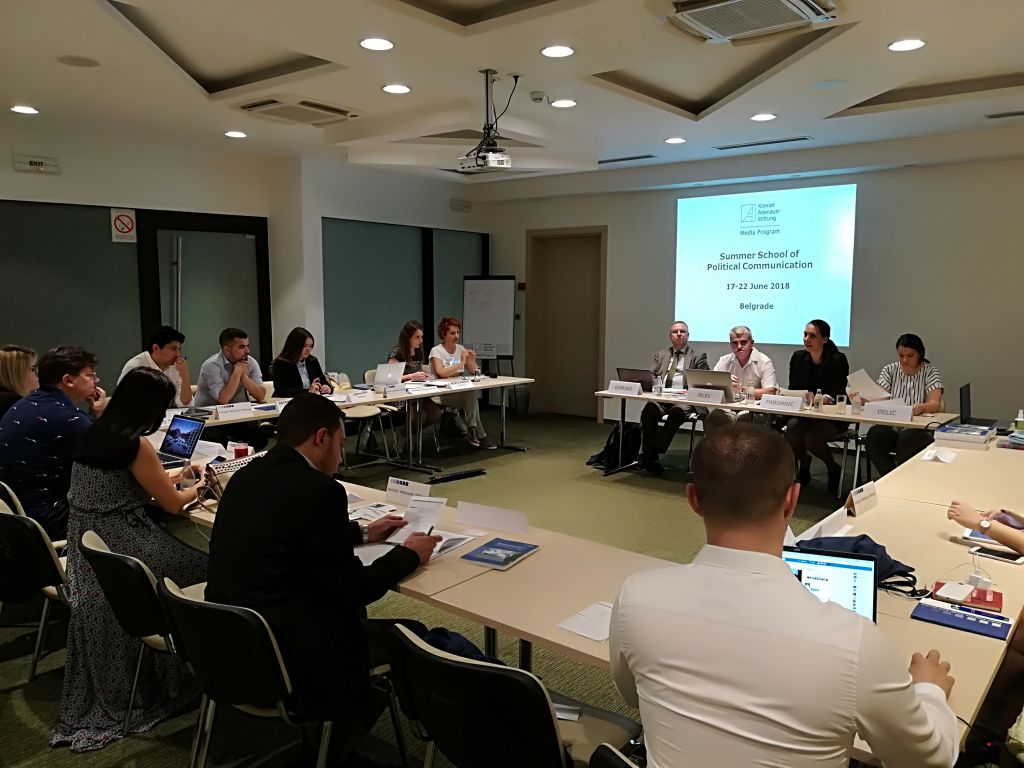 A six-day Summer School of Political Communication has been organised in Belgrade by Konrad-Adenauer Foundation. The school was attended by young spokespeople and PR experts from South East Europe, who discussed strategic communication planning, dialogue with citizens, media cooperation, digital communication etc.

Opening a panel discussion on communicating with the EU, Acting Assistant Minister Tamara Delić emphasised that success in the European integration process is largely reflected through how successfully we have communicated our activities and results to the citizens to whom we are responsible. In that sense, it is necessary to choose the right model of communication that will present the whole process as comprehensible, tangible and acceptable both to the citizens of Serbia and the citizens of EU Member States. She presented to the participants of the KAS Summer School of Political Communication the competencies, current achievements and activities of the Ministry of European Integration with regard to communicating the European integration process, particularly focusing on communicating IPA and overall financial assistance of EU Member States to Serbia.

Representative of the European Commission Claus Giering, Head of Inter-Institutional Relations and Communication at the Directorate-General for Neighbourhood and Enlargement Negotiations, and Veselin Jelev, spokesperson of the Bulgarian EU Presidency representative, also participated at the panel discussion, speaking about the challenges and examples of good practice in communicating the EU.