J. Joksimović: It is important to sit at the table with decision-makers
May 16 2018 | Sofia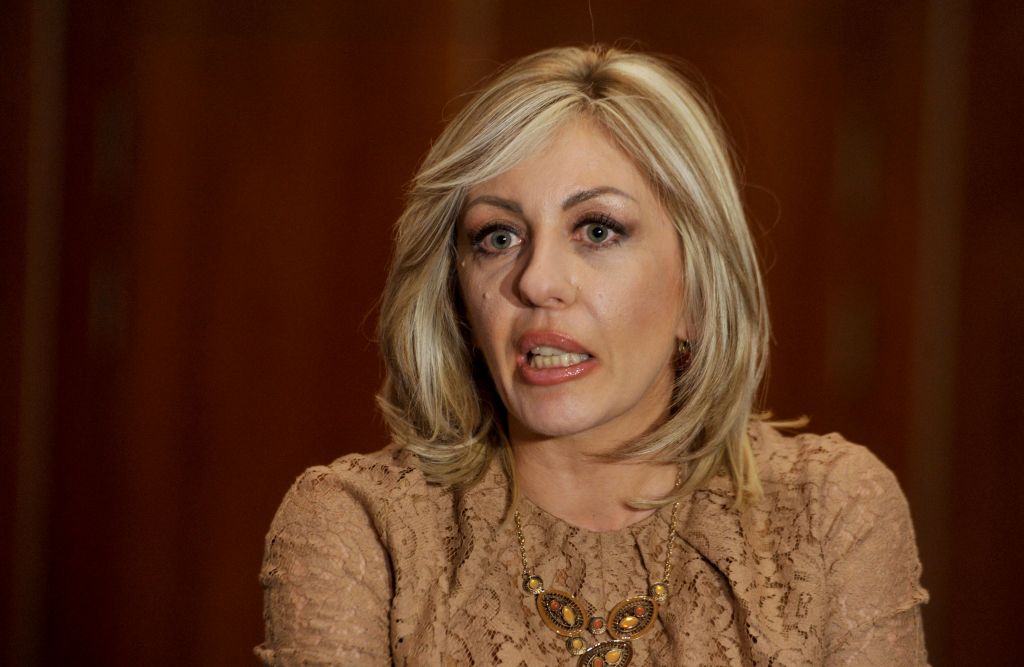 Minister of European Integration and SNS International Secretary Jadranka Joksimović has said that it is of utmost importance that Serbia had the opportunity to present its views and opinions today at the Summit of Heads of State and Governments of the European People's Party (EPP), whose associate member is the Serbian Progressive Party, and she has also communicated that there was great interest among all of the leaders to meet with President Aleksandar Vučić.
"During a closed part of the meeting, President Vučić presented Serbia's position on regional relations, our expectations on the European path, expectations for a better understanding of the legitimate interests of Serbia in the dialogue between Belgrade and Priština. I believe that irrespective of party affiliation, this is a significant day ahead of tomorrow's Summit of all EU countries with representatives of the Western Balkans," she told reporters after the EPP meeting in Sofia.
Joksimović, who is also Minister of European Integration, explained that two crucial events were taking place in Sofia today and tomorrow, the first - the Summit of the European People's Party and the Western Balkans which has ended, and the second - the EU - Western Balkans Summit to be held tomorrow.
She has pointed out that President Vučić was not in Sofia only as president of the state, but as a leader of SNS.
"We are an associate member of the EPP, which is the highest level of association that a party from a non-EU state can have. For more than a year and a half, we have been participating in all of the meetings on an equal footing. This was an exceptional opportunity for President Vučić to talk with all moderate right-wing parties in Europe, including the German Chancellor, Spanish Prime Minister, Hungarian Prime Minister, Austrian Chancellor, as well as the officials from European institutions such as Jean-Claude Juncker, Johannes Hahn and Donald Tusk", said Joksimović.
She has said that at this moment these people have significant influence to the structuring and/or formulation of the European policy on various topics, including the Western Balkans, enlargement, and Serbia, as well as our position in Europe and position as a candidate country.
"Indeed, there was great interest among all the leaders to meet with President Vučić, several important bilateral events were organised, and there will be more during the evening. Sitting at the table with all political decision-makers in Europe is of great importance not only for our party but for our country. This is an additional platform for lobbying and communication that we can use not only to present our ideas and views but also to ask for understanding on crucial issues, which President Vučić and our delegation have utilised", she stated.
She emphasised that the Serbian delegation was treated exceptionally at this meeting, adding that Serbia is the only country in the region where an EPP group party is in power. "Today, it is a fact that SNS is the one that has the most stable international position, with established and networked contacts. We are also a member of the International Democrat Union, which brings together right-centre parties from the entire world," concluded Joksimović.
(Source: Tanjug)