Additional support of Germany to Serbia's European integration
May 10 2018 | Belgrade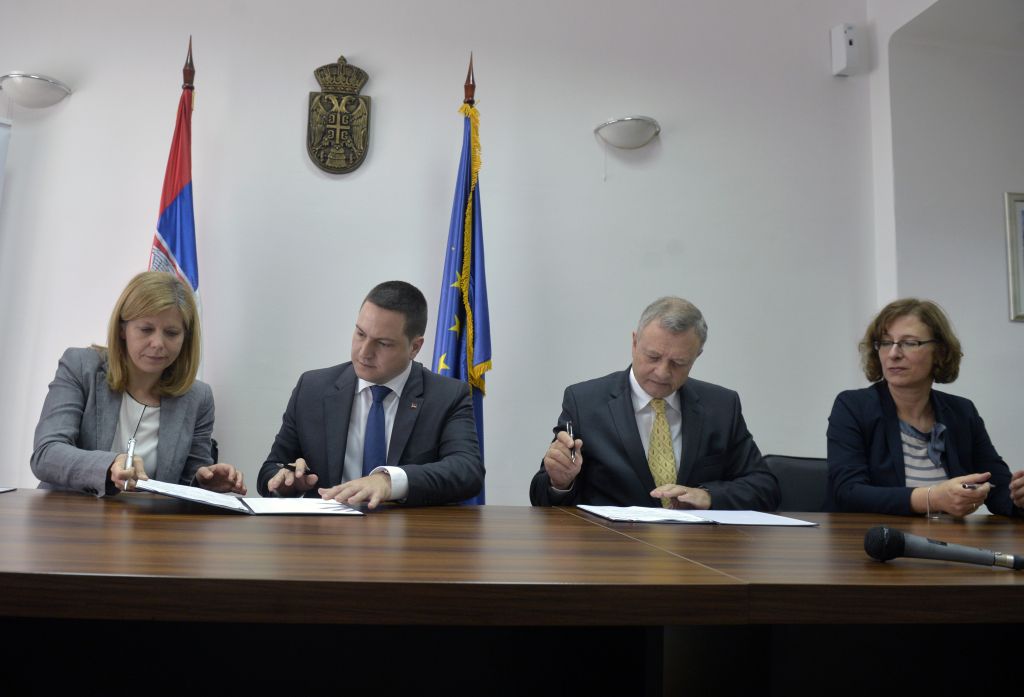 The Ministry of Public Administration and Local Self-Government of Serbia and German Organisation for International Cooperation (GIZ) have signed today an agreement on the implementation of the project for supporting public administration reform in Serbia, by which the intended funds have been increased from the original one and a half million euro to five million.
The agreement was signed by Minister of Public Administration and Local Self-Government Branko Ružić, GIZ Director in Serbia Gerhard Sippel, project leader Alexandra Hilbig and Assistant Minister of European Integration Ksenija Milenković.
Ksenija Milenković has stressed that the Ministry of European Integration has been cooperating with GIZ for several years, and that today's project is actually a continuation of the previous two, implemented in cooperation with this organisation within German bilateral assistance to the European integration process of Serbia.
"Our component in this project amounts to EUR 1.1 million", she has said. Milenković has emphasised that Germany is showing clear will to help Serbia in all European integration processes, which is manifested both at the political and technical level.
As part of the bilateral development cooperation between Serbia and Germany, in late 2015, support was agreed for the implementation of priority measures from the Public Administration Reform Strategy of Serbia. The 'Support to Public Administration Reform' project is implemented by GIZ, while a special agreement on the implementation of the project between the Ministry of Public Administration and Local Self-Government and GIZ was signed last March. For more information on the project follow the link: https://www.giz.de/en/worldwide/61258.html
(Source: Tanjug)