EU membership represents our top foreign policy priority
05. April 2018. | Belgrade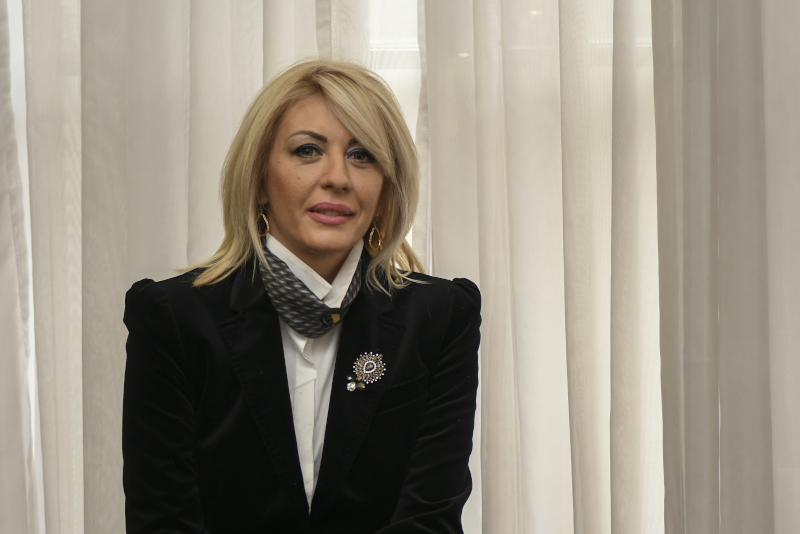 "We will establish a legal and equitable country, but also a socially secure, economically stable and prosperous state"
With the Bulgarian Presidency of the Council of the European Union, which began in January, the theme of EU enlargement has again become current, after being lost from the agenda following Croatia's accession. To what extent is the Republic of Serbia taking advantage of the new situation to open new chapters in EU accession negotiations?
We will see how much Bulgaria, as the current presiding member state, will be able to contribute to the opening of new chapters - also in accordance with its proclaimed principle that the enlargement policy is a priority during its presidency of the Council of the EU. I would like to remind readers that during the presidency of some other countries that did not specifically advocate for enlargement a significant number of chapters were opened. The Netherlands, for example, is a good example. During its presidency we opened four chapters.
Otherwise, Serbia has fully prepared its negotiating positions for five chapters: 33 - financial and budgetary provisions, 9 - financial services, 13 - fisheries, 18 - statistics and 17 - economic and monetary union. I think we have reason to expect that, following the Progress Report in April this year, EU member states will give their consent to the opening of a significant package of chapters by the end of the Bulgarian presidency.
I must emphasise that Serbia is committed to the accession process, i.e. EU membership represents our top foreign policy priority. We are clearly committed to implementing reforms - the degree of fulfillment of which determines the opening of chapters, but primarily due to the citizens and our promises that we will establish a legal and equitable country, but also a socially secure, economically stable and prosperous state. And then EU membership comes as a logical and normal progression of events.
In the Western Balkans Strategy published by the European Commission in February, 2025 is mentioned as a framework year for the EU accession of at least two countries which are currently leading in reform: Serbia and Montenegro. EU member states, however, are divided over whether this year should be the guaranteed final date for accession, or only an encouragement for countries in the region to accelerate their European path. What is your opinion on that date, particularly when it comes to Serbia?
Firstly, we have never considered 2025 to be definitive and determined deadline by which Serbia would become a full member of the EU. That year represents a framework deadline, but also great encouragement and a strong incentive to continue with the implementation of reforms, as a process inseparable to European integration. Apart from that, it is also a fairly clear indicator that Serbia is counted on seriously as a candidate for admission. That's because we have to date shown and proved ourselves many times to be a reliable partner of the Union, primarily in the context of preserving regional stability, but also in the context of the migrant crisis. There are, of course, different positions among the EU countries on many issues, including this issue, but we are continuing with the process of accession independently, which also happens to be an important instrument of Serbia's development agenda.
Moreover, within the Enlargement Strategy for the Western Balkans, Serbia is undoubtedly identified as a leader in this process. The strategy is actually a document with which the EU obliged itself to have more solidarity and to be stronger to receive new members by 2025. Hence, it is good that we are recognised and mentioned as part of renewed EU leadership capacities.
Some representatives of the civil sector in Serbia have complained that the Government did not provide enough information in its reports on the results achieved in Chapters 23 and 24, and that the Serbian public has not been familiarised with them sufficiently. Could you share with our readers the information that you have on Serbia's progress in implementing these chapters?
In chapters 23 and 24, which relate to the judiciary and fundamental rights, justice, freedom and security, there has been progress - although there is still a lot to do. These are actually chapters that are among the first to be opened and the last to be closed. We have faced partial delays in some activities, but in those areas that change the entire society - from reforming the judiciary, fighting corruption, fighting organised crime, and ensuring minority rights, it is important to take qualitative and sustainable steps, thus make essential changes, which certainly requires time and the inclusion of all stakeholders, and this isn't always a straightforward process. We are also planning a revision of the Action Plans for the aforementioned chapters. Perhaps a reason for that should be sought in our greater ambition - which should actually be understood as a strong political will and dedication to accomplishing the defined tasks. Be that as it may, we will do more, primarily because of the citizens, whose expectations and interests are in an efficient state governed by the rule of law, which is in the focus of our activities.
What is your view of the proclaimed European policy of "A multi-speed Europe", and how will that reflect on Serbia's European future?
Legally differentiated integration, according to the Lisbon Treaty, or - as it is colloquially referred to - "Multi-speed Europe", is nothing new. It has been relevant since the mid-1980s, existing in the then European Community. We can say that the introduction of the euro, as the EU's single currency, and Schengen visas, are earlier examples of the "Multi-speed Europe". Namely, when we are part of the EU, our citizens will be able to move without restriction throughout EU countries, but Serbia will not immediately issue Schengen visas. Likewise, we will not immediately - by automation - introduce the euro as our currency. These two examples, in a fairly clear way, illustrate how the "Multi-speed Europe" reflects on our European path.
Apart from that, there are differing opinions among the Member States about the future of relations within the EU, but also different views and interests that ultimately unite Eurointegration and therefore we cannot prejudge how things will unfold in the future.
And, in the end, regardless of everything I've previously mentioned, our country's European integration process is progressing at its own pace.
Finally, can you tell us how EU membership will reflect tangibly on the lives of Serbian citizens and what benefits of membership you consider as being the most important?
In two ways: in the short term - some benefits are already visible, and in mid-term, or long-term.
Some benefits are already notable - visa liberalisation, but also significant monetary grants, so-called IPA (Instrument for Pre-accession Assistance) funds, via which we annually receive about 200 million euros in grants for financing numerous projects - from judicial reform, to infrastructure, roads, hospitals, schools etc. There are also funds for cross-border cooperation that contribute significantly to the development of local infrastructure and sustainable regional development.
I am extremely satisfied that I succeeded in pushing through a project to improve the prevention and diagnosis of malignancy for the hospital in Požarevac, worth 12 million euros, out of which 10 million euros came in the form of grants from European funds for cross-border cooperation between Serbia and Romania, with which we will significantly improve the prevention malignancy and early diagnosis throughout the entire border region between Serbia and Romania. And there are hundreds of important projects that have been financed to date by European funds, for which I am the programming coordinator.
The greatest benefit in the medium and long term is evident through the growth of standards and legal certainty. Thus, for example, one of the key effects in Chapter 23 is a reduction in the backlog of cases before domestic courts. Likewise, for four times higher exports - compared to 10 years ago - to EU countries is another of the medium-term effects, and one that is important for our economy.
As such, the benefits from the European road are very tangible, both now that we are a candidate and when we become a member. We should also never overlook the fact that membership in an important club of states, like the EU, provides us with more in terms of our international position and security, but also in terms of economic development.
Source: Swan from Danube