National Assembly of the Republic of Serbia – questions by Assembly members
29. March 2018. | Belgrade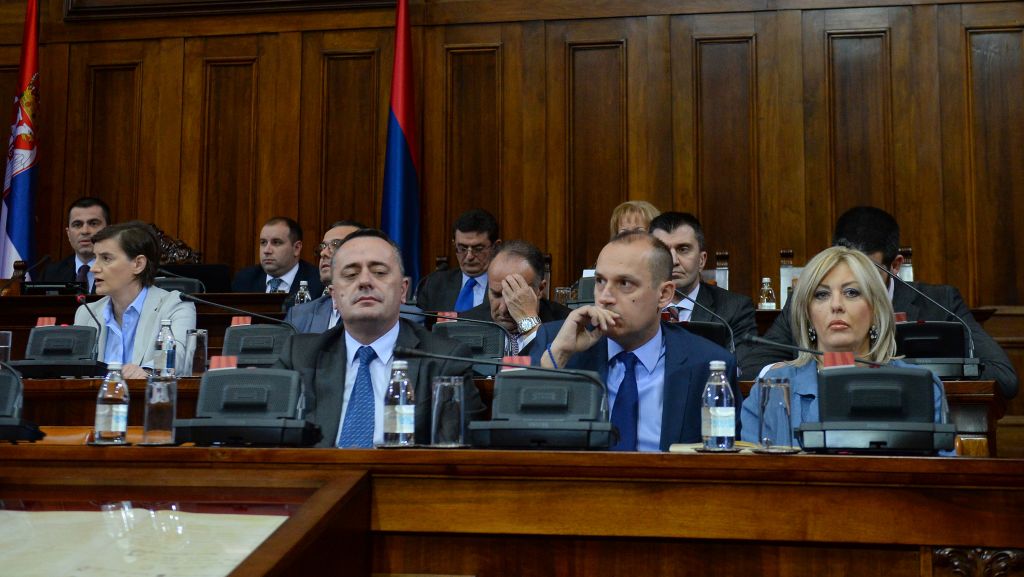 Minister of European Integration Jadranka Joksimović has pointed out that the Draft Strategy for National Security has been developed, where all foreign policy markers related to security and alignment have been included.
"Waiting for the European Global Strategy, already last year we started developing the Draft Strategy which is now finished and has been submitted to the President, after which a public consultation on the document will be organised, and then it will undergo procedures in the Government and the Assembly", she has pointed out.

Joksimović has added that the Draft Law on Foreign Affairs has also been developed and that she believes it will soon be the subject of debate in the Assembly.

She has emphasised that the foreign policy strategy Živković asked about does not exist, explaining that foreign policy is defined through the National Strategy for Security and the Law on Foreign Affairs.
"Serbia is working responsibly, as a responsible country," said Joksimović, criticising Assembly member Živković for not being well prepared to ask questions.

Source: Tanjug