J. Joksimović: Bilateral solution is the best for outstanding issues
06. February 2018. | Belgrade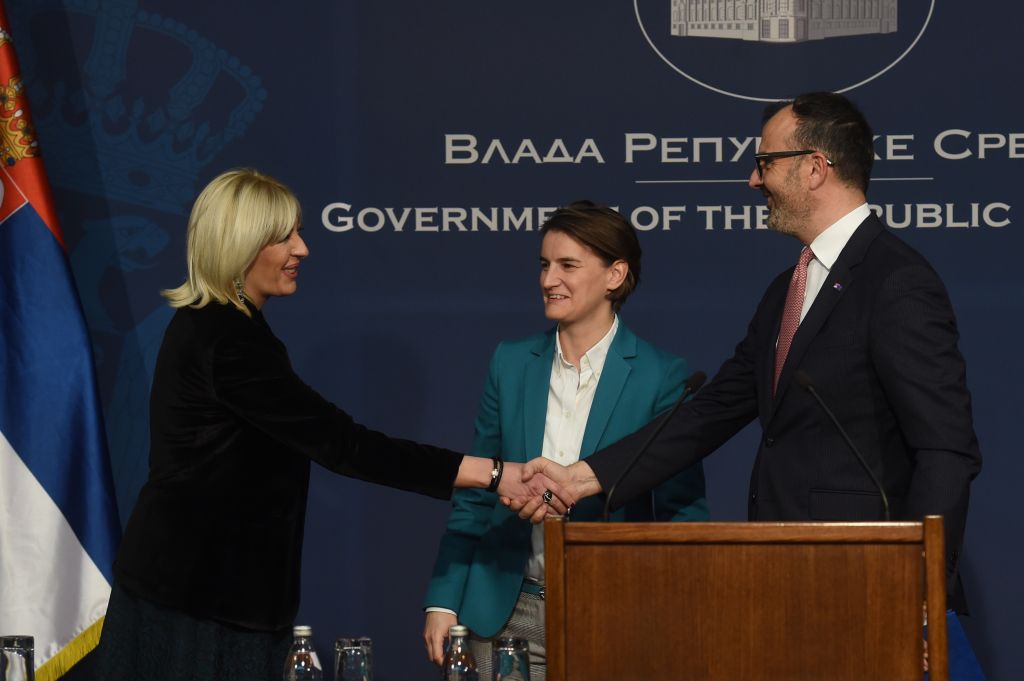 Minister of European Integration Jadranka Joksimović said today that it is always better to resolve outstanding issues bilaterally, but also that international arbitration is still at disposal, and she expressed her belief that the visit of President Aleksandar Vučić to Croatia would give positive indications that the outstanding issues are strived to be resolved bilaterally.

"I believe that the visit of President Vučić to Croatia will give certain positive indications that we are striving to resolve outstanding issues bilaterally, instead of introducing them into the European integration process and setting possible blockades", Joksimović underlined.

She said that she did not expect that everything would be resolved by this visit, but added that Serbia did have goodwill, although it was not easy to maintain enthusiasm.

Responding to the journalists' question as to the outstanding bilateral issues necessary to be resolved before the EU membership, she explained that the new Enlargement Strategy clearly stipulated the resolution of open bilateral issues as an important condition for membership. Understandably, due to the EU's negative experiences, the Union is changing its attitude towards the introduction of bilateral issues, she noted.

Stating that Serbia has several outstanding issues with Croatia, she estimated that we had very good cooperation with Bosnia and Herzegovina relating to border issues, and added that a technical demarcation issue was still open with Montenegro, while the one with Macedonia is on a positive track. "Based on the case of Croatia and Slovenia, it was agreed that outstanding issues would be resolved through international arbitration. Respecting the decision is a completely different topic. The international arbitration remains a legitimate manner and instrument for resolving bilateral disputes, but it would be best to reach a bilateral solution", she repeated.

Joksimović stressed that it is always better to resolve outstanding issues bilaterally in order to avoid obstructions and blockades in the EU.
(source: Tanjug)