J. Joksimović: Vučić's visit to Kosovo and Metohija demonstrated commitment to peace and dialogue
22. January 2018. | Belgrade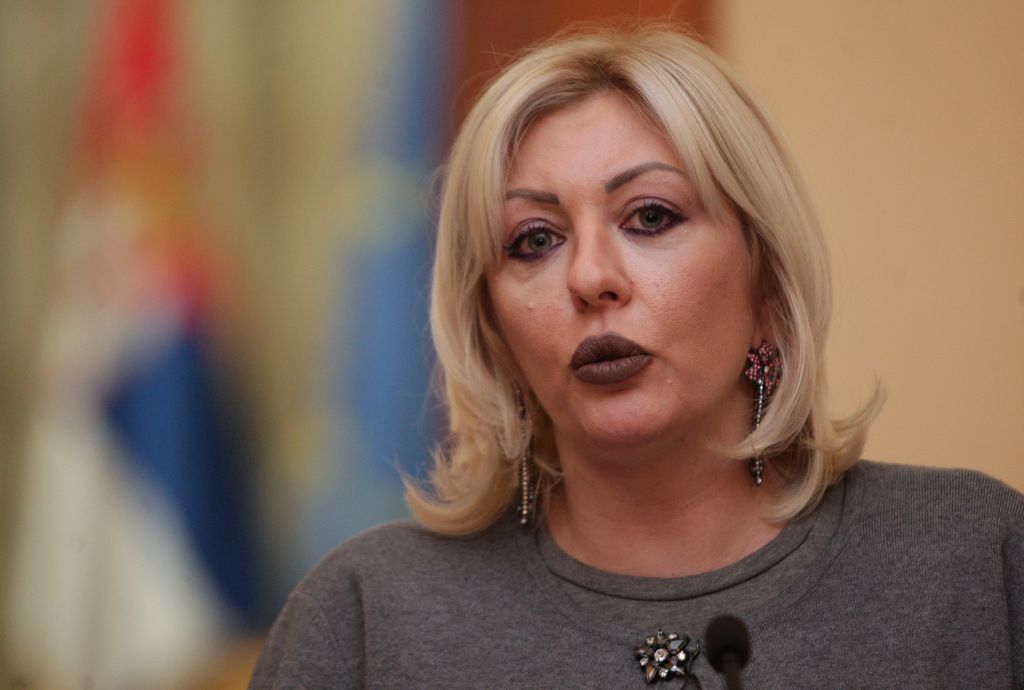 President of the Republic of Serbia Aleksandar Vučić's visit to Kosovo and Metohija sends a clear message that, even after several serious tests, Serbia is committed to the dialogue and the stabilisation of the situation, assessed Minister for European Integration Jadranka Joksimović today.
"I think that all the tests that have been put to us have shown Serbia's true orientation and commitment to dialogue, stability and progress while preserving the vital, life interests that our compatriots in Kosovo and Metohija have shown through their expectations," Joksimović stated.
She added that Serbia's commitment to continue the dialogue - in which each party has its obligations, was unquestionable, as was the path of stabilisation and focusing on the future.
"I think we must put an end to the kind of auto-destructive relationship that we have long had, combined with perhaps insufficiently clear feelings and understanding of what is most important for every citizen. What is of utmost relevance is security and certainty, the rule of law and the stability of institutions, and in that sense, we will put in our best efforts through the dialogue to resolve the vital interests of our compatriots living in Kosovo and Metohija," Joksimović said today after signing a donation agreement with Bulgarian Ambassador to Serbia Radko Vlaykov.
(Source: Tanjug)