J. Joksimović: To activate enlargement policy, so that it wouldn't retire
04. December 2017. | Budapest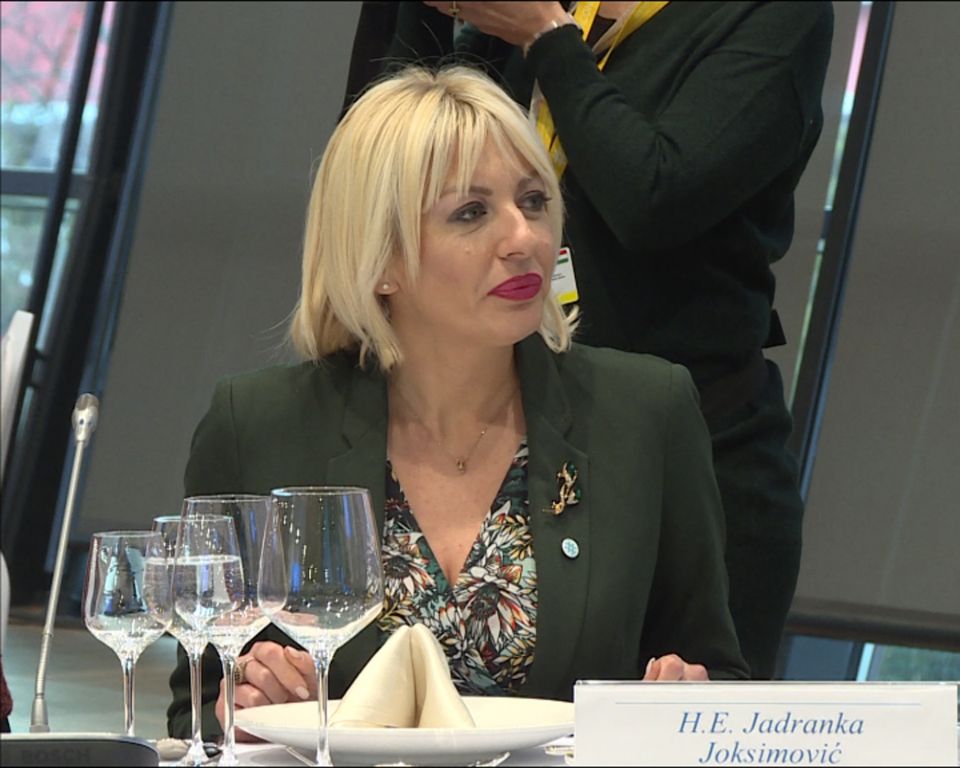 Minister of European Integration Jadranka Joksimović has said today that the EU enlargement policy "will not retire", estimating that the countries of the Visegrad Group (V4), at the meeting in Budapest, showed that they "understand that the enlargement process is one of the vital and important EU policies".
Joksimović has told Tanjug that she is grateful f that Serbia has had the honour to attend, as a candidate country, the meeting of Foreign Ministers of the Visegrad Group held today in the Hungarian capital.
"I think we have justified this by a responsible and reform policy within the country but also by a very responsible policy of maintaining regional stability in the region. This is in the interest of all and, in this sense, I recognise the reasons why Serbia has had the honour to participate in this format", Joksimović has said.
She has also underlined the importance of a timely inclusion of candidate countries in topics important for the EU and Member States, such as the future of the EU, energy and further enlargement.
"It shows that the EU is still ready to consider other views and to timely prepare itself and the candidates for necessary reforms which every new wave of enlargement carries", the Minister believes.
In early July 2017, the Presidency of the Visegrad Group, comprised of Poland, Hungary, Slovakia and the Czech Republic was assumed by Hungary for the upcoming one-year period.
(Source: Tanjug)