J. Joksimović: By the end of the year we shall open three to four new chapters
27. October 2017. | Belgrade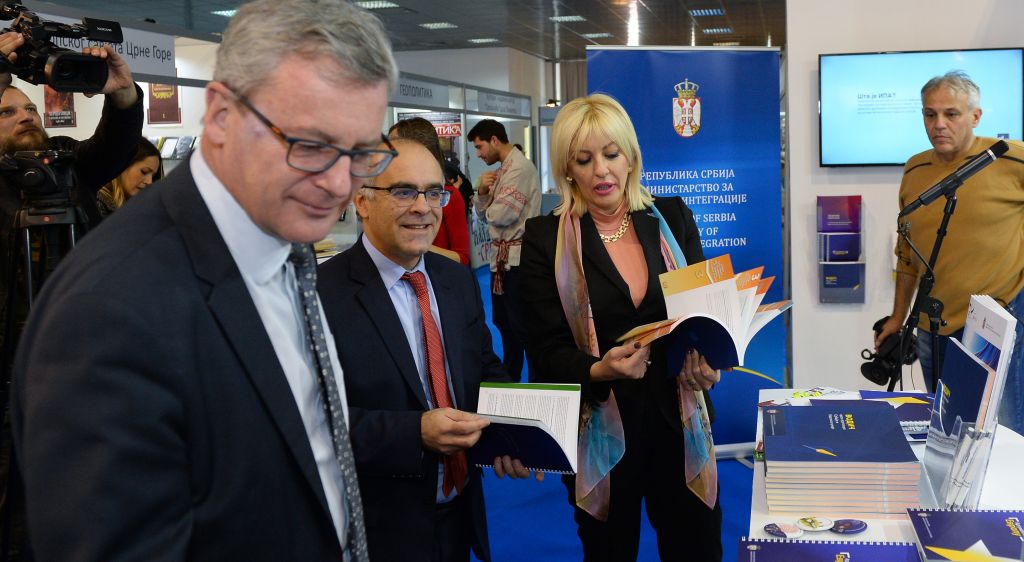 Minister of European Integration Jadranka Joksimović has said today that Serbia shall have five prepared chapters for the continuation of negotiations with the European Union by the end of the year.

Responding to a journalist's question in Belgrade, Joksimović expressed her belief that from the five chapters, we would open three or four by the end of the year and maintain good dynamics.

So far, we always opened two chapters simultaneously. This time I think we shall have at least three, which is a very good signal, because both our administration and all the ministries involved in the negotiation process are working hard and it is a vital signal for our citizens - that the European perspective is open for Serbia," pointed out Joksimović.

She noted that a special report on the implementation of the Action Plans for Chapters 23 and 24 was under preparation.

"I believe that this report, in view of all the activities that we have taken in the meantime, shall certainly be good enough so that we shall be able to commence implementing other chapters that we are prepared for," assessed Joksimović.
Source: Tanjug