J. Joksimović: European integration provides prosperity to the country and its citizens
13. October 2017. | Berlin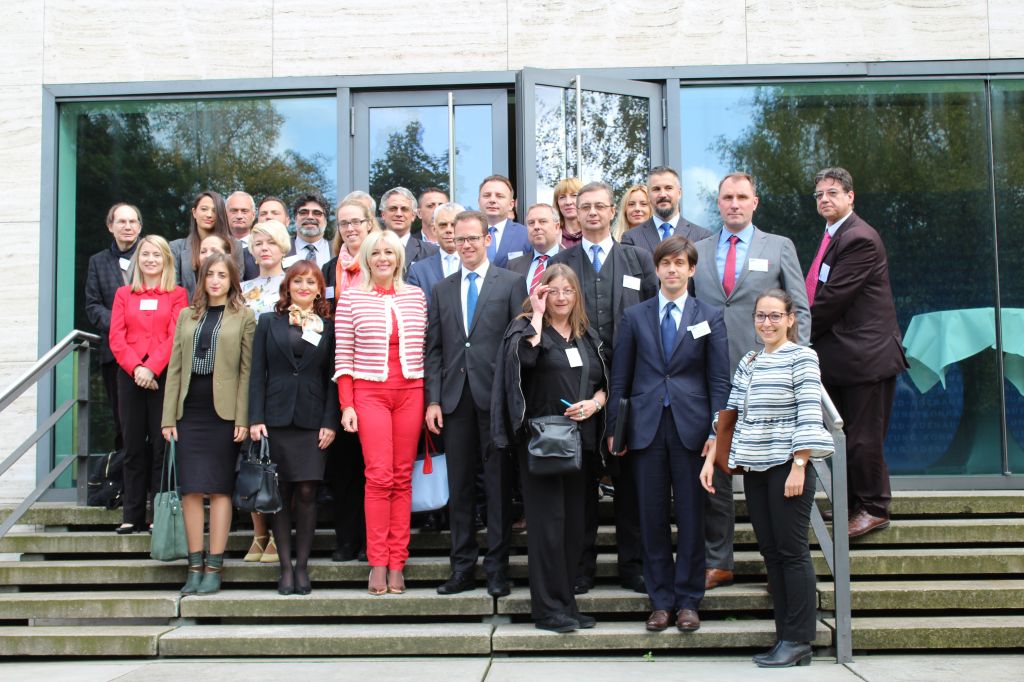 "The date of accession to the European Union has not yet been established, but it is good that there is a prospect of membership", Minister of European Integration Jadranka Joksimović has said today, participating in the conference Public Dialogue in Europe - Reconnecting the EU with its Citizens and Neighbourhood in Berlin.
The minister stated that the key concern was not whether Serbia would become a member of the EU in 2025 or somewhat earlier or later, but that the European integration should be viewed as an instrument for internal and foreign policy stabilisation and prosperity of Serbia.
Joksimović added that European Parliament Rapporteur for Serbia David McAllister had spoken "affirmatively about Serbia as a serious candidate for EU membership" at the conference in Berlin.
"We have been recognised as a country that views the European integration in a Euro-realistic way, not viewing EU membership as our biggest goal, but the fulfilment of the promises we have made to the citizens − that we will all live better in a more regulated state," the Minister said.
Joksimović was a speaker at a conference panel titled Communication challenges between the European Union and the Balkans − Berlin Process and Euroscepticism - how to improve dialogue and cooperation with citizens.
Source: Tanjug