J. Joksimović and Schattschneider: Reforms are yielding results
19. September 2017. | Belgrade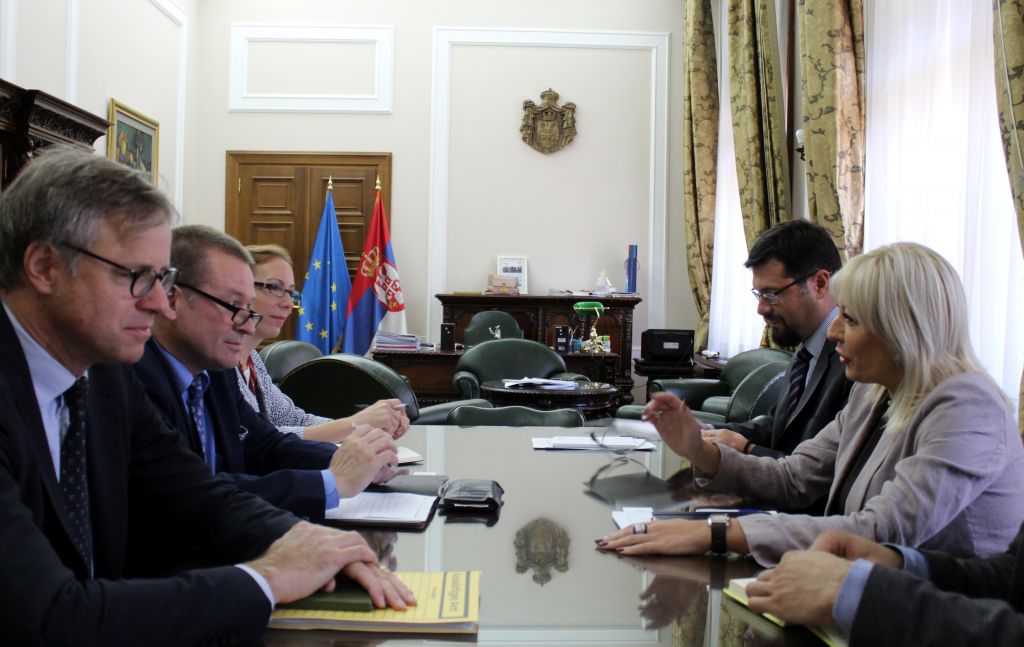 Minister of European Integration Jadranka Joksimović has met with the Head of the South-East Europe, East Europe and South Caucasus Department within the German Federal Ministry of Economic Cooperation and Development Dirk Schattschneider. The two officials discussed previous German assistance to Serbia, as well as possibilities for strengthening future cooperation, primarily in the context of continuing support to reforms that are being implemented in Serbia.
Minister Joksimović thanked Germany - as the largest bilateral donor, for the assistance it had provided thus far. Namely, since 2001, Germany has allocated EUR 1.7 billion in development grant assistance for political, economic, legal and institutional reforms that contribute to the overall development and progress of Serbia.
Schattschneider confirmed that Germany had an undeniable will to continue providing assistance to reform processes in Serbia. He noted that the funds allocated thus far had been used in a proper manner and that reforms in Serbia had yielded the expected results.
(Source: Tanjug)