Jadranka Joksimović: Serbia contributes to EU security
08. September 2017. | Tallinn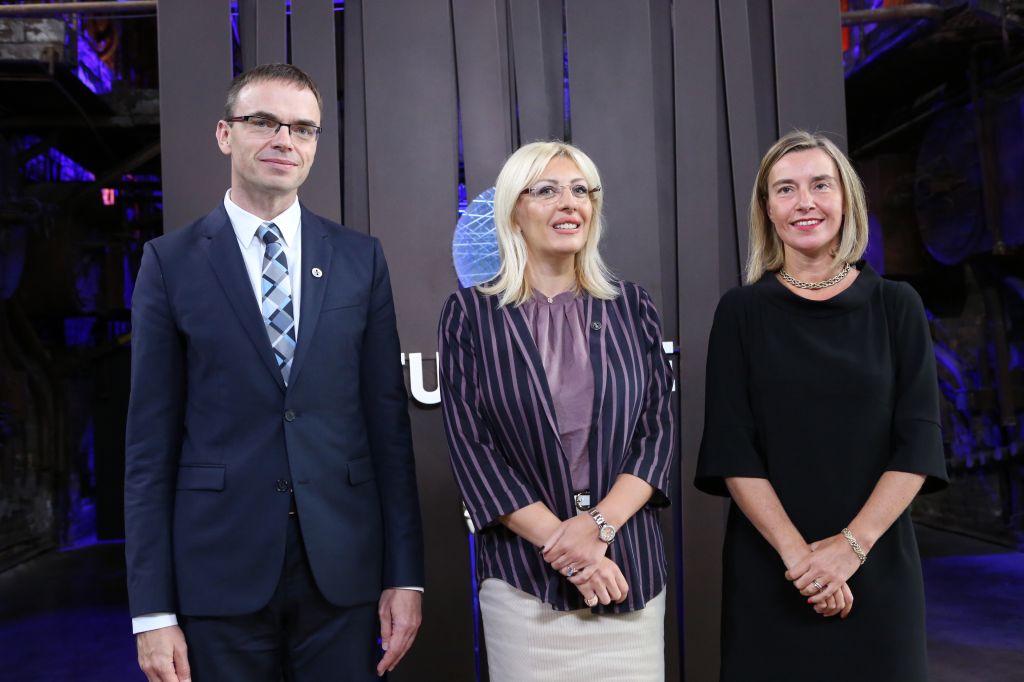 Minister of European Integration Jadranka Joksimović has said today that Serbia has a very serious approach to the fight against terrorism and extremism, primarily aimed at ensuring the safety and security of its citizens, but also at participating and contributing to joint efforts in this important fight that not only matters to EU countries, but is a global issue as well.
"Serbia has unequivocally demonstrated its serious and responsible participation in this important EU policy, and that is the fight against terrorism and extremism. Certainly, the largest number of returnees from the battlefields of Syria and Iraq has been identified in the Western Balkan region. Serbia has the smallest number of them with regard to its total population, while the largest number is in Bosnia and Herzegovina, and also in Albania and Kosovo and Metohija."
Joksimović said that those were the important issues the EU Member States were interested in, and that Serbia had also demonstrated capability and resolve in the matters of migration.
The Minister, who is participating at the meeting of the EU Foreign Affairs Council, believes that the event has been a good opportunity to reaffirm Serbia's commitment and constructiveness when it comes to tackling security challenges and the fight against terrorism and extremism.
"Through our methods of prevention, our action plans and documents, we should reiterate and confirm the importance of our European path, of reforms, and good, and even better, prospects for youth primarily, because it is this that will make the best preventive action against radicalism and terrorism of any kind," said Joksimović.