Seminar on EU Common Commercial Policy
September 10 2019 | Belgrade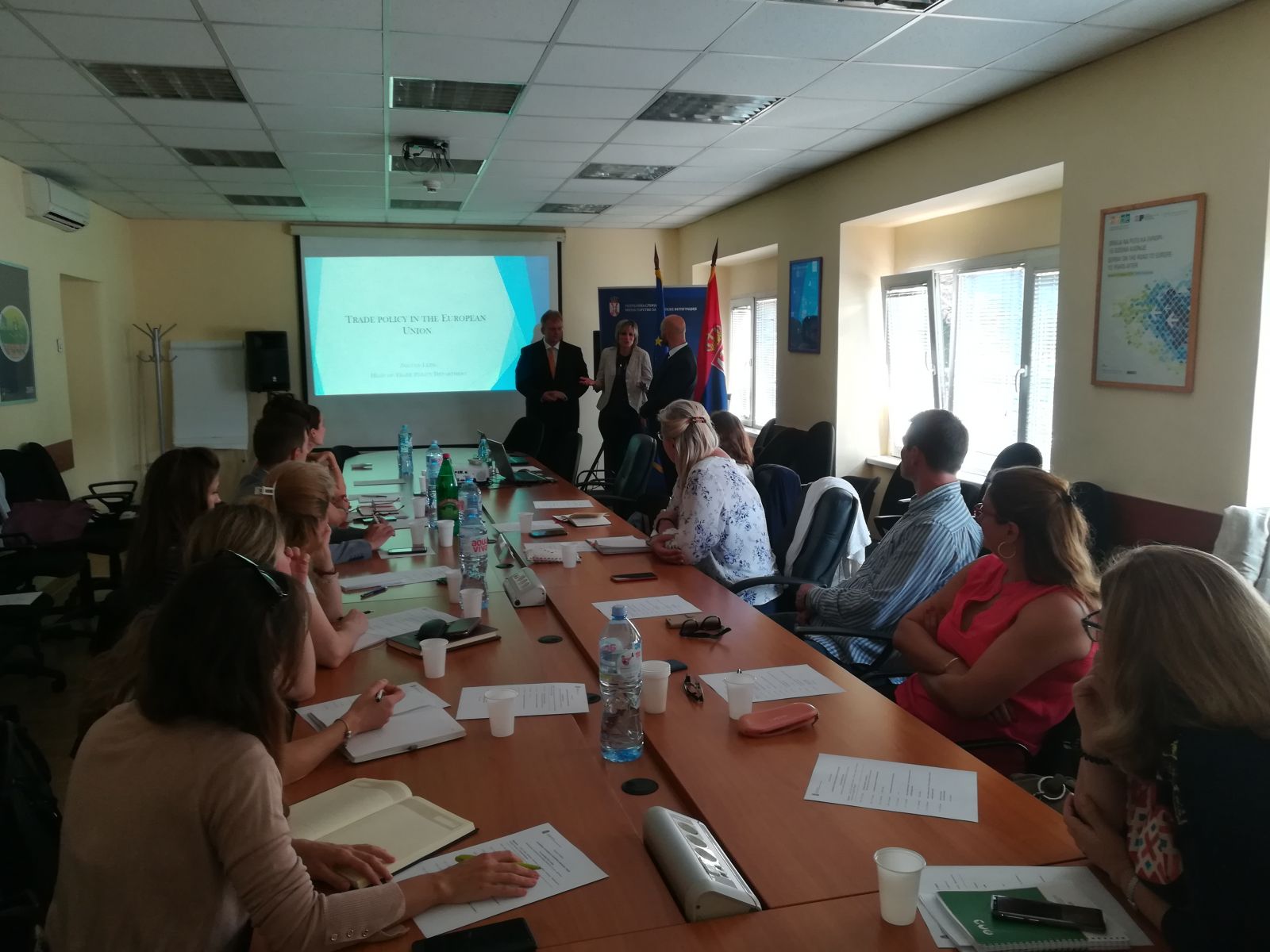 The Ministry of European Integration, in cooperation with the competent institution of the Government of Hungary, is organizing a one-day seminar on EU Common Commercial Policy.

The main objective of this training is to introduce participants to the EU trade policy and current geopolitical challenges, as well as the ways to pursue national interests in the field of trade policy within the EU.

The seminar is attended by representatives of Negotiating Group 30 – External Relations and other civil servants working on the drafting and implementation of the regulations covered by this Chapter.