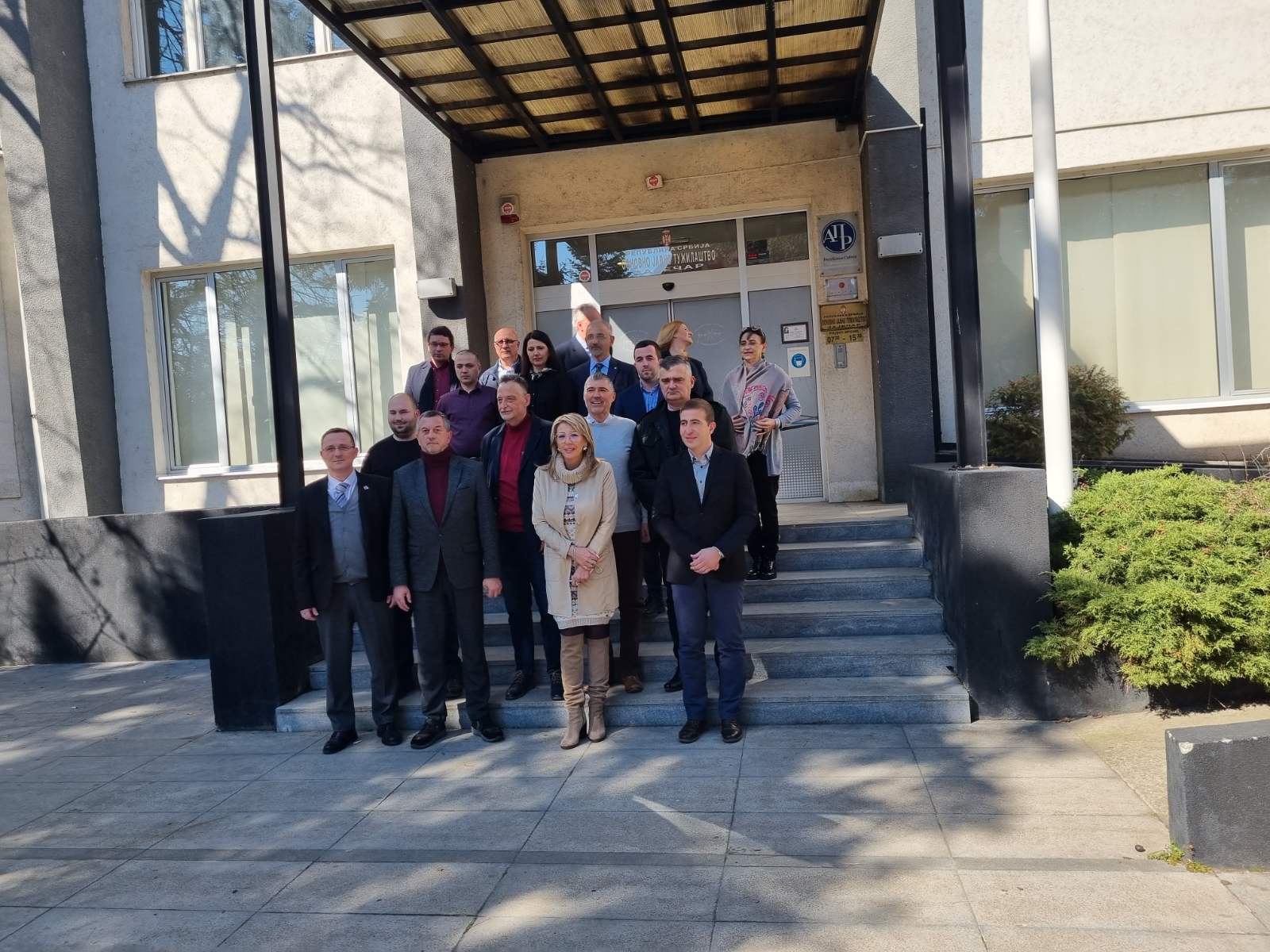 Minister of European Integration Jadranka Joksimović has visited Zaječar and Bor counties today. On the occasion, she has said that those counties use cross-border territorial cooperation programmes with Bulgaria and Romania, which are important for the benefit of the residents of those municipalities.
These include projects related to local infrastructure, hospitals, kindergartens, waste water treatment facilities, utility services, development and improvement of local administration.
Stating that she has conducted a series of discussions with representatives of the two counties' local self-governments regarding regional sustainable development, Joksimović has said that the topic has been discussed for decades but that the related Law on regional development of 2009 is obsolete and must be amended.
She has added that an umbrella strategy of regional development in Serbia should also be developed to include the funds Serbia is using in the accession process, i.e. IPA and IPARD funds, as well as all other funds available to Serbia.
The Minister has noted that Zaječar and Bor counties have another source of funding, which is the EU Strategy for the Danube Region.
"This is an important part of Serbia located in the lower Danube region, which opens numerous possibilities for future financing. Times are tough, and will only grow tougher, and a responsible Government and we, as the Ministry of European Integration, and I, as the coordinator of all those funds, we have an important task of helping all local administrations and self-governments in Serbia, and to use and take the available free money for good projects that will benefit every citizen across entire Serbia", stated Joksimović.
She has recalled that all those funds, which are now available to Serbia, were also used by other countries such as Bulgaria, Romania, Hungary, Slovakia and Croatia to create their development agenda before they became member states.
"They all used this to get better prepared, and I think this is also of vital interest for us and every citizen who must feel some benefits of this process. Whether it is local infrastructure, funds for agricultural development or sustainable tourism, which will create new jobs...these are not platitudes, this is our everyday life", stressed Joksimović.
Joksimović has said that she has also discussed numerous projects in those cities and municipalities, which have already had a positive impact on development and employment growth.
"Primarily the development of opportunities for people who want and should stay in their cities, in their communities, and I think this is a subject that is always much discussed, but action must also be taken", said Joksimović.
She has added that activities need to be conducted in synergy, not only at the local level, but also at the level of counties, regional and local self-governments.
In that regard, the Minister has called the presidents of municipalities to step up inter-municipal cooperation, adding that inter-county cooperation is also necessary.
"We have agreed to find the money from European funds to revise the project of regional water supply for five municipalities connecting Zaječar and Bor counties", stated Joksimović, noting that it would be irresponsible not to use the funds available within the process of European integration.
"Don't harbour any doubts, I know that times are difficult and many people are weighing up whether or not they are for the EU, but such development and investors would not exist if Serbia weren't on a clear European path, and that is a fact", emphasised Joksimović.
In that context, she has mentioned that project and technical documentation is under preparation for EU-funded projects related to sustainable environmental protection and key infrastructure and utility issues.
"And to make Sokobanja even more attractive for investors, particularly in terms of accommodation capacities, which are lacking both in Zaječar and this entire complex, but there has also been a huge interest in projects related to agricultural tourism", said Joksimović.
Source: Tanjug