J. Joksimović: US actively support reforms and EI process
November 24 2020 | Belgrade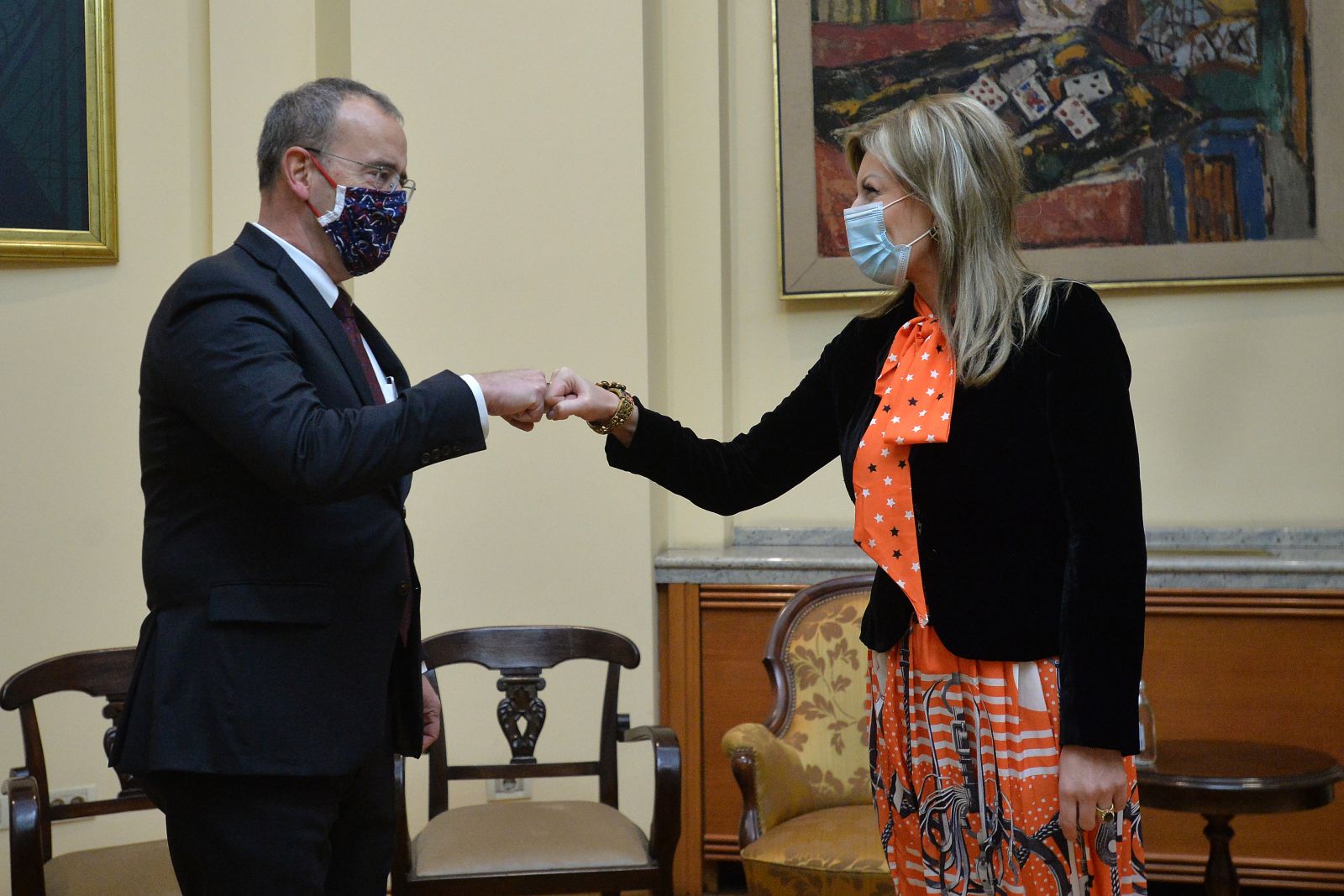 Minister of European Integration Jadranka Joksimović and US Ambassador to Serbia Anthony Godfrey have talked today about Serbia's EU accession process, matters of bilateral and regional cooperation, and primarily about the implementation of US development assistance to reforms in Serbia.
Joksimović has informed the US Ambassador about the Government's priorities regarding Serbia's European path, primarily in the context of plans for accelerating the implementation of comprehensive reforms on the road to EU membership.    
"During the pandemic, economic stability and further economic growth are important tasks that Serbia is carrying out and that we are trying to achieve, because we are aware of the fact that only a strong market economy can make this global crisis easier on our citizens", said Joksimović.    
According to the MEI press release, Joksimović has stressed that priorities will also include the improvement of the rule of law, better functioning of public administration and strengthening local self-governments, which, according to her, is everything Serbia is working on and implementing in partnership with and with significant assistance of the US Government, on which she is particularly thankful.    
Grateful for the support the US has been providing to Serbia in the fight against COVID-19, the Minister has particularly emphasised the importance of projects intended for financing the judiciary reform and efficiency, improving media-related legislative framework, supporting economic entities in becoming more competitive on the market, supporting women entrepreneurship, and improving energy efficiency.    
"All these projects have a direct effect on the citizens' quality of life, on the creation of new jobs, and I believe this is our greatest joint success in this area of our bilateral relations", noted the Minister.    
They have particularly discussed the coordination of projects in Serbia that are financed by numerous international and bilateral donors with projects that will involve the US International Development Finance Corporation (DFC), which has recently opened its regional office in Belgrade.    
Ambassador Godfrey has expressed his support to Serbia in implementing all strategic plans and activities on the road to EU membership, particularly stressing Serbia's important role in achieving stability in the region, with strong economic connectivity of the Western Balkans, to which the US Government will contribute by investing into infrastructural projects.    
The interlocutors have assessed that all these activities aimed at achieving internal political and economic stability considerably contribute to Serbia becoming the most attractive country for investments in the region.
Source: Tanjug