J. Joksimović: Serbia has a more certain European future
26. September 2017. | Brussels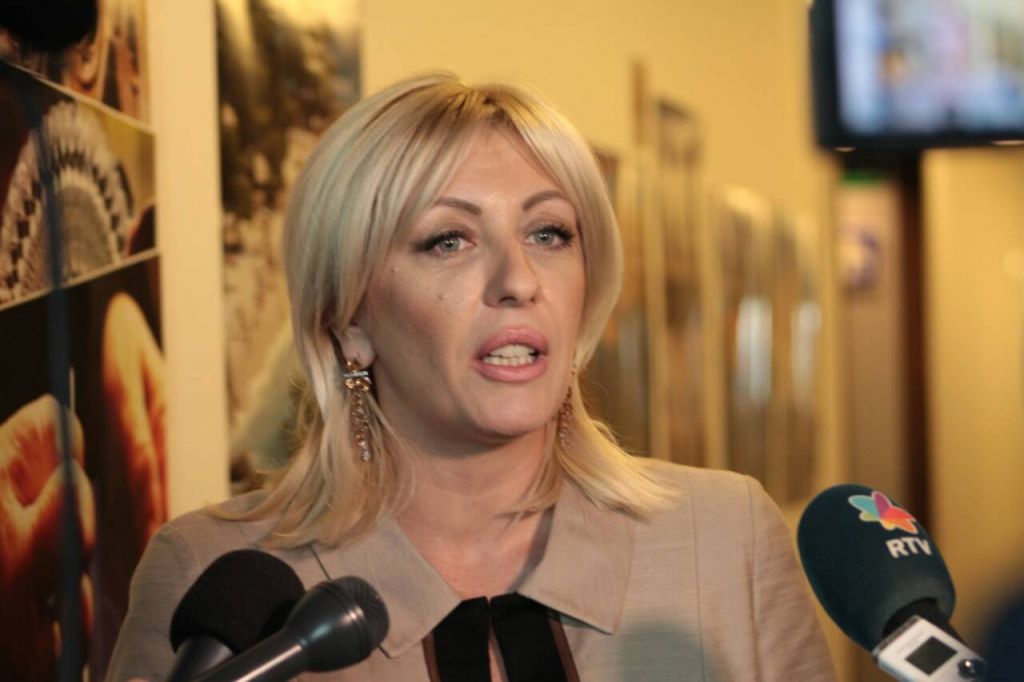 Minister of European Integration Jadranka Joksimović has stated today in Brussels that Serbia now has a more certain European future which is the results of the country's internal reforms, Junker's enlargement strategy, and of the announced continuity in German foreign policy and its policy towards the Balkans.

"I believe that it is extremely important that Mr. McAllister, as a high-ranking politician in Germany, announced continuity in Germany's foreign and European policy. This is of utmost significance because Germany is undoubtedly one of the EU's political and economic powerhouses. Therefore, as a candidate country, we may expect a stable European policy, especially in terms of further enlargement," Joksimović said after the meeting with European Parliament Rapporteur for Serbia David McAllister in Brussels.

Minister Joksimović informed McAllister, and, earlier during the day, the ambassadors of the EU Member States, about everything that Serbia had been carrying out in terms of reform processes in the country, primarily with regard to the rule of law. Furthermore, discussions were also held on the opening of new chapters in the EU accession negotiations.

"We believe that by the end of this year we will be able to open at least three chapters. Whether there will be one conference organised in October and one in December or whether all prepared chapters will be left for December is a matter of both agreement and administrative procedures between the Member States. Good will exists and I am convinced that we will continue the positive trend in the opening of negotiation chapters," Joksimović emphasised.

She said that Serbia has to do its part at the internal level in order to achieve reforms, but primarily in order to improve the life of its citizens, and to inform the EU in this regard. Minister Joksimović assessed that, at the moment, there was a more positive atmosphere in the EU regarding the European path of Serbia and that the agenda for the accession of Serbia and Montenegro, with the perspective for 2025, presented by European Commission President Jean-Claude Juncker, had been well received among Member States.

"Our plan is to reach full compliance with European standards by 2021 or 2022 after which standard procedures should be initiated within the Member States involving ratification of a new enlargement by parliaments or by holding a referendum on the issue, which is a possibility even for the candidate country. We are very realistic and it is extremely positive that President Junker provided a more visible and tangible perspective," Joksimović emphasised in Brussels.

Tomorrow at the headquarters of the European Commission in Brussels, Minister of European Integration Jadranka Joksimović will meet with European Commissioner for Enlargement Negotiations Johannes Hahn, with whom she will sign a part of the Sector Budget Support amounting to EUR 27.5 million in EU grants for the reform of Serbia's education system.
(Source: Tanjug)