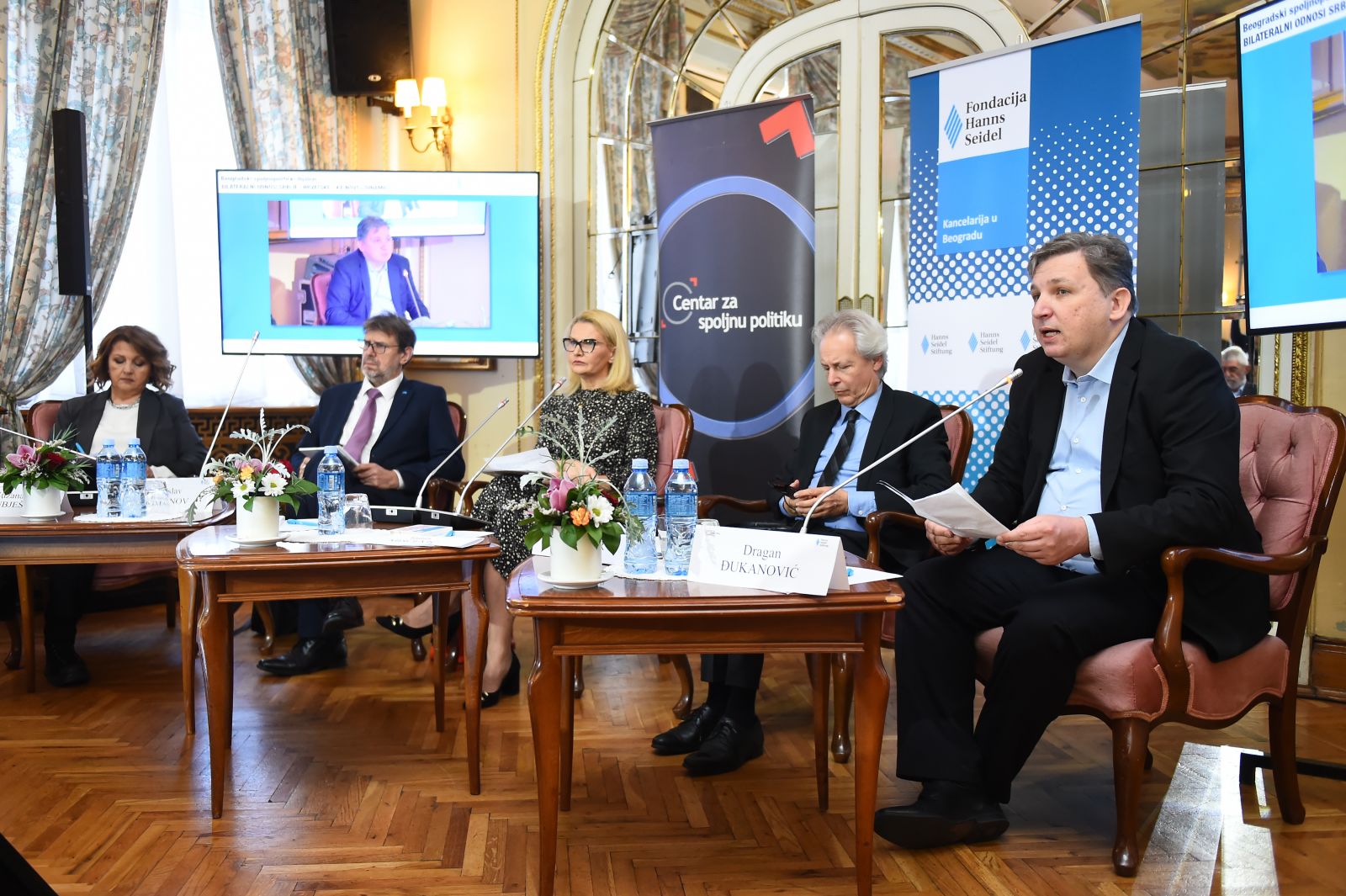 Minister of European Integration Tanja Miščević has said today at the conference dedicated to relations between Serbia and Croatia that the activities in the process of establishing better relations, apart from the primary role taken by the national minorities, also include the European integration.
At the conference "Bilateral relations between Serbia and Croatia", Miščević stated the importance of Croatia's assistance in our country's European integration process, through the transfer of knowledge and experience concerning not only the EU membership negotiations but also negotiations for joining the Schengen area, i.e. every process that Croatia has either completed or "got deeply involved in."
"This is important not because Serbia will also follow this path upon EU membership but due to the fact that Croatia became a member of the Schengen area. It is very important for us to see how this reflects on the free movement of goods, services and people in the process of operationalising the improvement of our relations", Miščević said.
The Minister expressed her satisfaction with the fact that we stopped talking solely about the issues that burden the relations between Serbia and Croatia, as we are rather seeking processes to help us improve relations between the two countries, sharing the interest in progress, development, stability and security.
She mentioned that it would be important that we receive institutional support from the Centre of Excellence of the Ministry of Foreign Affairs and European Integration – a specialised centre that accumulated the expertise in both legal alignment and the EU law implementation.
She has added that the issues from our negotiation process represent another important segment in the process of European integration.
"New methodology requires that bilateral issues are largely resolved before a country becomes an EU member, and it is also important to take note of the key remarks that the member states have in this process", she mentioned.
Miščević has stated that for three financial perspectives, i.e. three seven-year periods, Serbia and Croatia have had a highly successful cross-border cooperation.
"This is the part of cross-border cooperation that we call macroeconomic strategies, which are smaller in scope than the general envelope that Serbia receives, but undoubtedly have the greatest relevance for the citizens", she said.
She has mentioned that in the seven-year period about EUR 70-80 million was received as the assistance for NGO's, promotion of tourism, and improvement of transport conditions between the local self-governments.
"Dozens of thousands of citizens did not wait for the improvement of relations between the states but started to cooperate already", she said.
         
Source: Tanjug