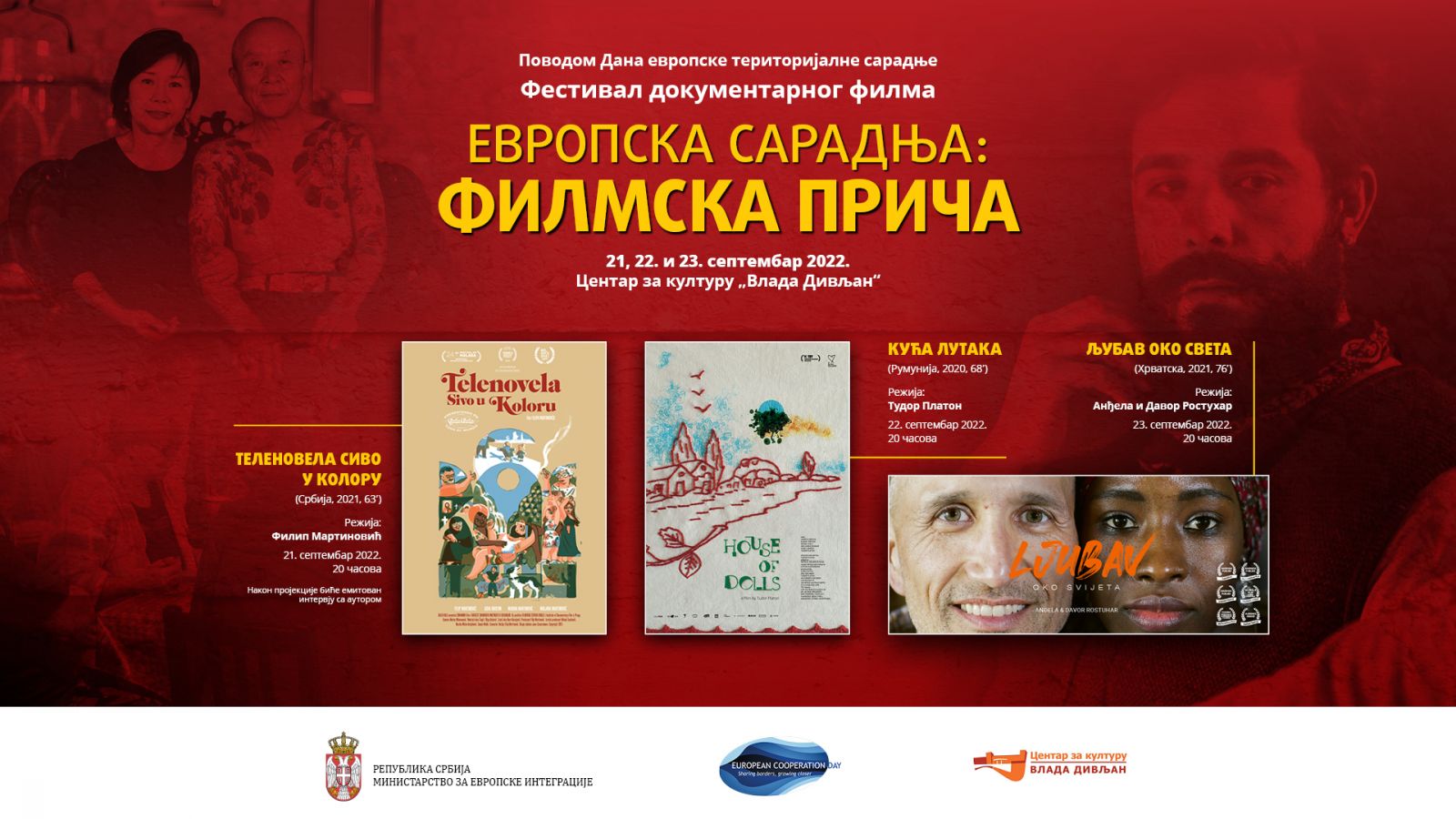 The Ministry of European Integration is inviting you to attend the seventh documentary film festival 'European Cooperation: Film Story', which is being organised at the Vlada Divljan Cultural Centre in Belgrade, from 21 to 23 September, on the occasion of the European Territorial Cooperation Day. The screening of each film is scheduled for 20:00h and entry is free.
On Wednesday, 21 September, the festival will be opened with the domestic film "Telenovela: grey in colour", directed by Filip Martinović. The repertoire also includes the film "House of Dolls", by the Romanian author Tudor Platon (Thursday, 22 September), as well as the documentary "Love Around the World", by the Croatian director duo Anđela and Davor Rostuhar (Friday, 23 September).
The European Cooperation Day, on 21 September, is an event that promotes the European Territorial Cooperation, an instrument of the European Union aimed at connecting citizens of neighbouring countries for the purpose of improving living conditions and developing border regions across Europe. In the period 2004–2020, more than 1,000 projects have been financed through cross-border cooperation programmes in Serbia. Around EUR 220 million has been allocated for these projects that were co-financed by the European Union in cooperation with participating countries. For the 2021-2027 financial perspective, the EU approved a new EUR 236.1 million from IPA funds for cross-border cooperation programs in our country. The realisation of the projects contributes to the strengthening and development of local communities and border regions of Serbia in key sectors: infrastructure, healthcare, education, scientific and technological development, economy, tourism, environmental protection, and particularly culture.