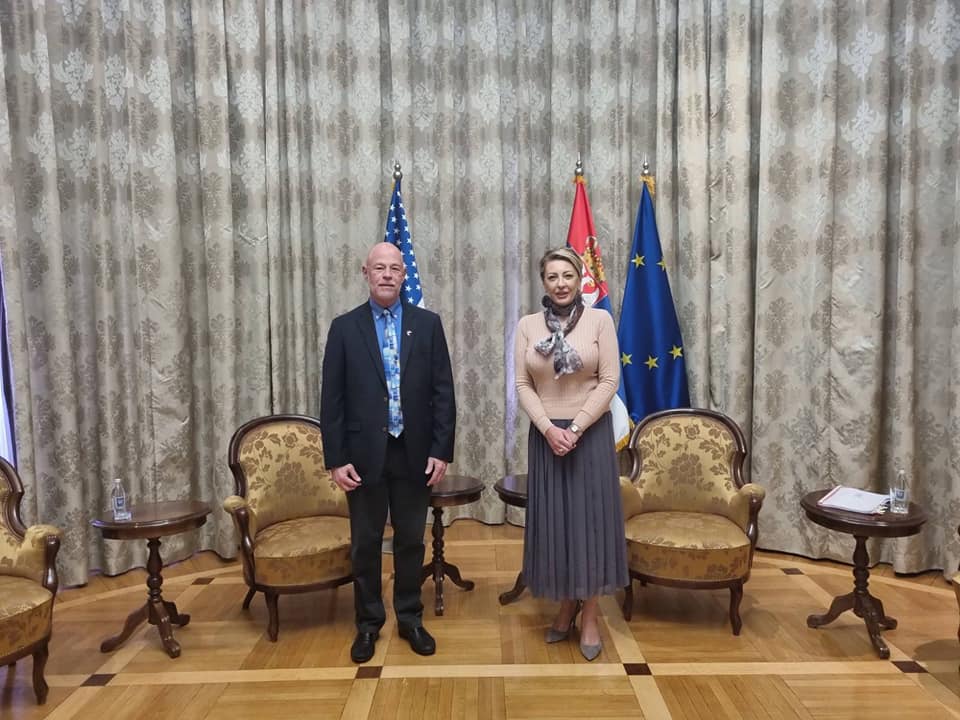 The Minister of European Integration, Jadranka Joksimović has met today with Denny Robertson, the newly appointed Acting Mission Director of the United States Agency for International Development in Serbia (USAID), with whom she has discussed joint activities in the implementation of the Cooperation Strategy of that American agency with our country, in the period until the end of 2025. 
Minister Joksimović has also thanked USAID for its engagement in the realization of American development assistance and pointed out the great importance that the implementation of this strategy will have for the further development of our country, whose total budget is 115 million dollars.
As was emphasized in the conversation, this document envisages the achievement of two development goals, which are strengthening the resilience of the democratic factors of the society and unifying its economic development. The interlocutors have agreed that these are common priorities, which primarily include the improvement of partnership in the Republic of Serbia with all stakeholders, and above all with donors, multilateral organizations, public administration that responds to the needs of citizens. It was emphasised at the meeting that this document includes, as key activities, strengthening social inclusion and the resilience of our country to climate change and the effects of the COVID-19 pandemic.