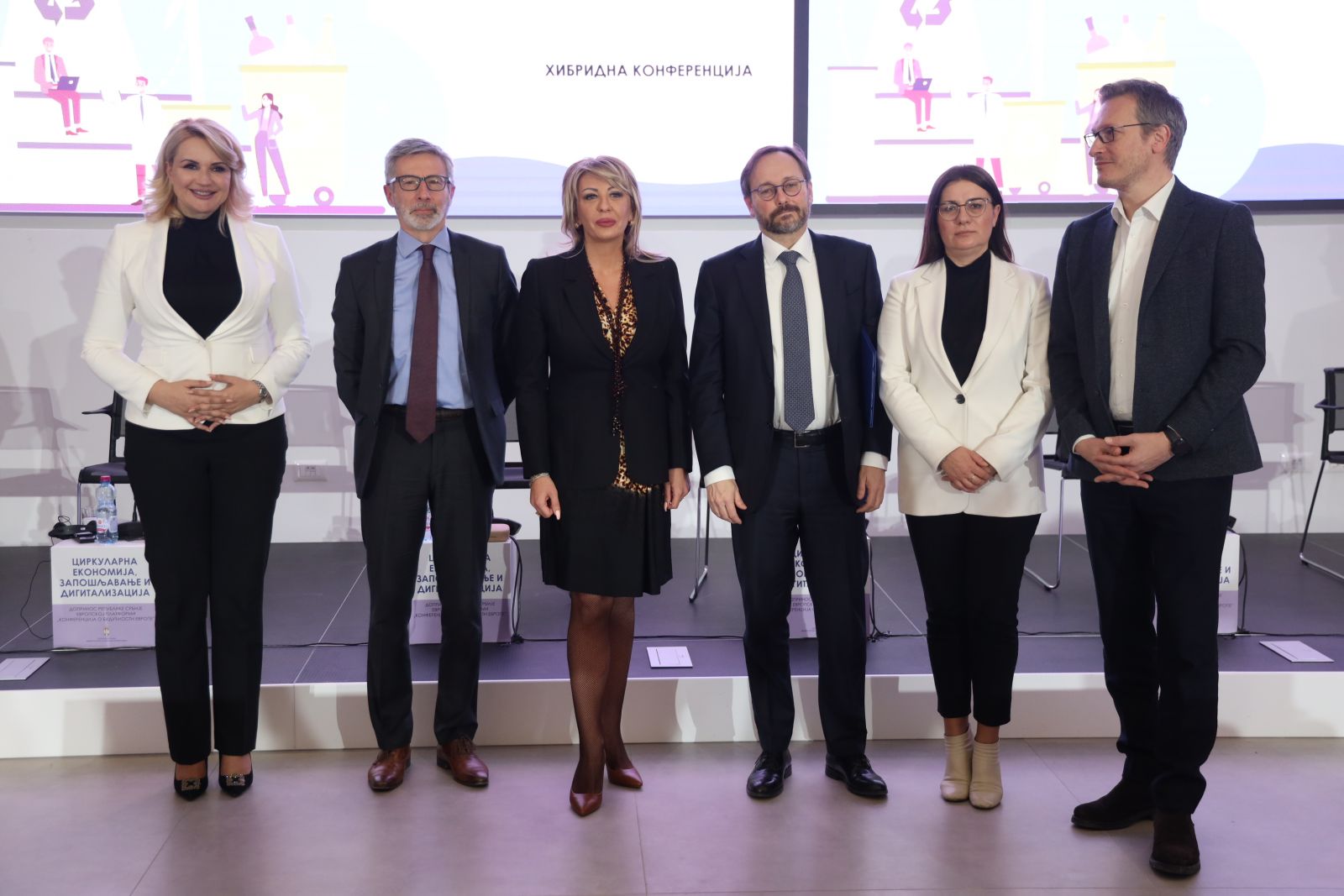 Although Serbia is not an EU member and the citizens of the Western Balkans are not fully involved in the activities arising from the "Conference on the Future of Europe", Minister of European Integration Jadranka Joksimović says that there is no reason why the Serbian society should not discuss all topics concerning the future of the European continent. 
That is why, according to her, the Ministry of European Integration has initiated a series of discussions regarding the burning topics of the future of Europe, including today's event titled "Circular economy, employment and digitalisation in light of the Conference on the Future of Europe", which is organised at the Chamber of Commerce and Industry of Serbia.
Joksimović has noted that geopolitical circumstances in Europe have changed significantly and that everyone must be aware that they will affect all development plans and directions of the EU and Serbia.
"The circumstances have changed in terms of politics, economy, environment and healthcare, and we have yet to see how they will reflect on sustainable development, labour market and employment", stressed Joksimović.
She has thanked France, as the current EU Council presidency, which in, according to her, probably the most difficult times since the Second World, has not forsaken the topic of enlargement and believes that enlargement can happen in parallel with the reform of the EU.
"This is important both for the European Union and for us, and that is why, in our own way, we are actively participating in the Conference on the Future of Europe, to convey what our citizens coming from the sphere of economy, academia, civil society and all other stakeholders think how the EU should look and face challenges", said Joksimović.
She has added that Serbia highly appreciates the fact that enlargement to the Western Balkans has remained high on the agenda of the French EU Council presidency.
Speaking at the Conference, Mihailo Vesović, Director of the Division for Strategic Analyses, Services, and Internationalisation at the Chamber of Commerce and Industry of Serbia (PKS), has said that the PKS will soon present 10 goals of transformation towards green economy.
Darija Kisić Tepavčević, the Minister of Labour, Employment, Veteran and Social Affairs, has stressed that, according to certain estimates, the transition to circular economy could lead to the creation of 30,000 new jobs.
She has said that this type of economy also implies jobs with better health security, which opens the possibility of greater employment of people with disabilities.
Addressing the current Ukrainian crisis, Emanuele Giaufret, the Head of the EU Delegation to Serbia, has emphasised that the European Union wants to secure the supply of energy products and that it will do so together with the Western Balkans.
According to him, the solution lies in renewable energy sources, which can ensure independence for countries that have them in ample amounts.
Source: Tanjug