J. Joksimović: Great success of Serbia, we continue our work on new clusters
December 14 2021 | Brussels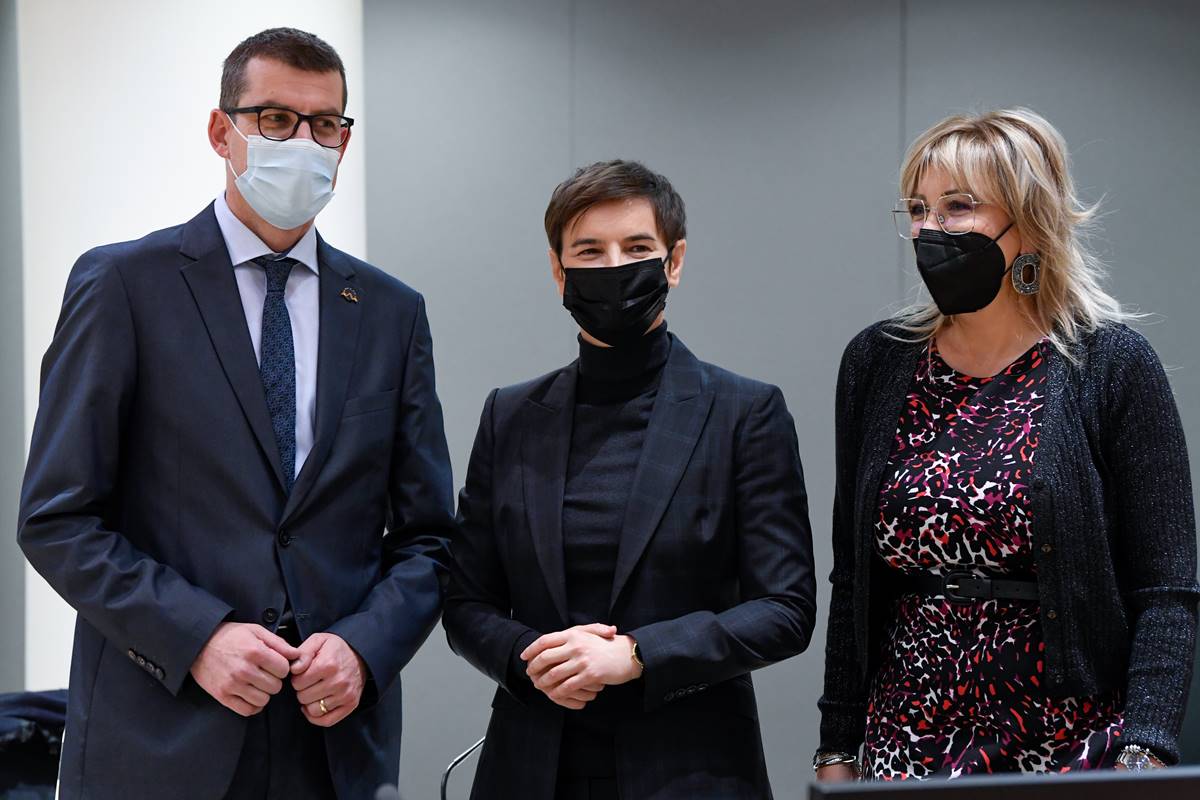 Minister of European Integration Jadranka Joksimović has stated that the opening of Cluster 4 in the accession negotiations with Serbia is a good message both for Serbia and for the entire region, as well as for the EU itself.
"This means that the new methodology is alive and that the implementation of reforms is followed by concrete progress on the European path. Today, we have confirmed that the EU was serious in its intentions to raise the credibility, visibility and predictability of the process, but also that we have worked hard and got fully prepared to respond to the demanding criteria the new methodology has brought", stated Joksimović.
On the occasion of the EU–Serbia Intergovernmental Conference, the Minister has stated that the opening of Cluster 4 is the result of coordinated efforts of the entire Government and President Aleksandar Vučić.
She has added that simultaneous work on the reforms in the rule of law area focused on the judiciary and constitutional amendments was particularly important for the opening of new chapters under Cluster 4.
Joksimović has assessed that Serbia has received strong support from the EU Member States for the opening of Cluster 4 related to the Green Agenda, which, according to her, is a topic that interests all Serbian citizens and the EU, as well.
"All our achievements have been acknowledged, including the roadmap for future efforts that we will make together with the EU, both in the strategic and financial sense", assessed Joksimović.
The Minister of European Integration has noted that Cluster 3 is also ready to be opened in the first half of 2022, during the French EU Council presidency.
"Our work doesn't end here, we are already intensively making plans for Cluster 5 related to the agricultural policy, cohesion and resources, which is a natural continuation of clusters 3 and 4, where reforms successively go one after another making a full set of serious reforms", conveyed Joksimović.
She has concluded that the opening of Cluster 4 also opens the possibility of bringing new investments from the EU in the area of environmental protection, energy and sustainable connectivity, adding that Serbia has prepared numerous projects, some of which are already being implemented using EU funds.
Source: Tanjug