J. Joksimović: EU recognised Serbia's achievements in rule of law and Green Agenda
December 08 2021 | Belgrade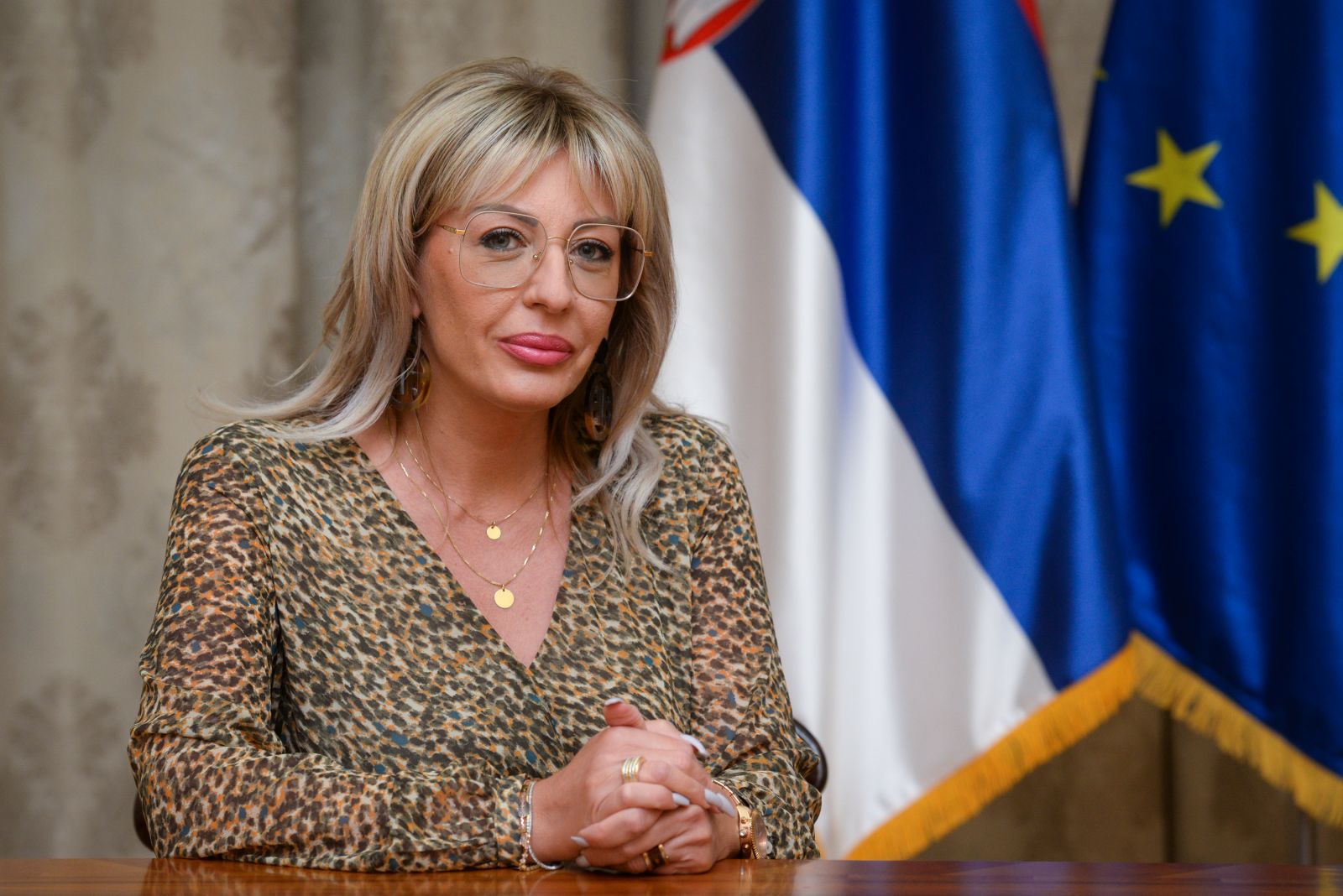 Minister of European Integration Jadranka Joksimović has assessed today that the EU's decision to open Cluster 4 shows that the Union has recognised the efforts and achievements of Serbia in the area of the rule of law, judiciary, fight against corruption and fight against organised crime.
In her written statement, Joksimović has recalled that, at today's regular meeting, the Committee of Permanent Representatives in the European Union (COREPER) confirmed the decision on the opening of Cluster 4 – Green Agenda and sustainable connectivity, which will result in the opening of four new chapters in the negotiations with Serbia: 14 – Transport policy, 15 – Energy, 21– Trans-European networks, and 27 – Environment and climate change.
The formal procedure of the opening of Cluster 4 will be initiated at the EU–Serbia Intergovernmental Conference, which will be held in Brussels, on 14 December, as Joksimović noted.
According to her, with the opening of the cluster, the EU has shown that it has recognised Serbia's determination to improve its judiciary through constitutional amendments regulating this area.
"We've conducted a serious, inclusive and transparent procedure for the amendment to the Constitution, and the goal of those reforms is precisely to prevent political influence on the judiciary, to strengthen the efficiency and independence of courts and the legislative branch of government, which will enable all Serbian citizens fair access to justice and the judicial system.
Joksimović has further noted that, with this decision, the EU has affirmed everything that Serbia has done in terms of complying with the criteria and meeting the benchmarks in the areas of the Green Agenda, primarily environment, energy and sustainable connectivity.
"The opening of Cluster 4 will intensify our cooperation with the EU in terms of strengthening the capacities for investments in given areas and further joint work in all sector policy areas within Cluster 4", stressed the Minister of European Integration.
She has assessed that, meeting all the opening benchmarks for the four chapters within Cluster 4, Serbia has demonstrated an indisputable capacity and political determination to timely join the matrix of change and peaceful transformation towards the goals of the Green Deal and the Green Agenda for the Western Balkans.
Joksimović has emphasised that Serbia has also demonstrated that it works together with the EU on the projects of sustainable development, environmental protection, energy transition and sustainable connectivity.
Source: Tanjug