J. Joksimović and cluster coordinators on constitutional amendments
December 03 2021 | Belgrade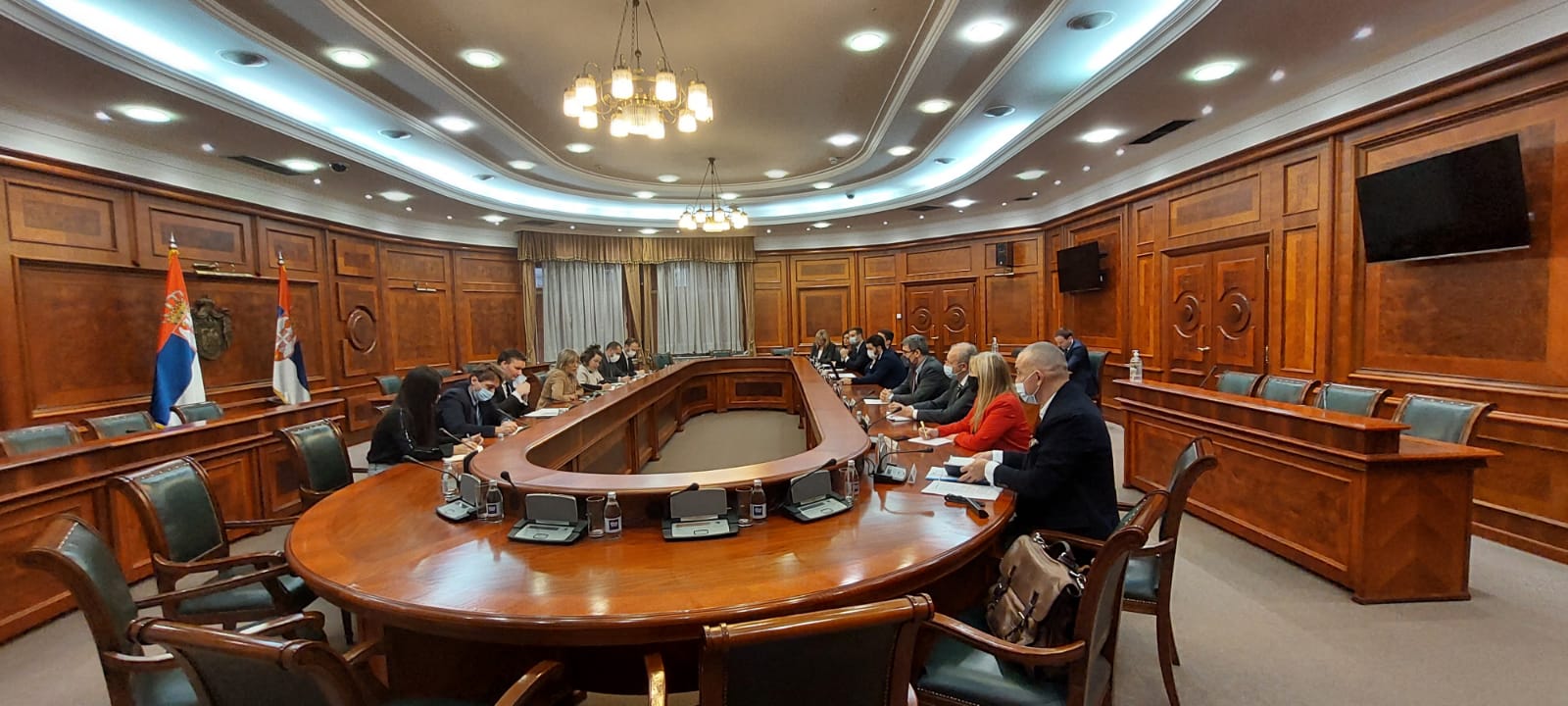 Minister of European Integration Jadranka Joksimović has chaired today's meeting with the coordinators of six negotiation clusters, where activities of the Serbian Government in the EU accession process have been discussed.
They have analysed the implementation of reforms within Cluster 1 – Fundamentals, primarily the course of the constitutional reform and further steps in the implementation of the laws ensuring greater independence and efficiency of the judiciary through an improved procedure of judicial appointments, aimed at raising the level of independence and efficiency of the judiciary in the interest of all Serbian citizens and strengthening legal security.
At the same time, this will allow Serbia to align with the necessary reforms from the accession process and with the recommendations from the EC Report, in line with the highest European standards and best legal practices.
In that sense, the Minister and the coordinators have expressed their expectation that at least one of the two clusters the EC recommended for opening in its Annual Report (Cluster 3 – Inclusive growth and competitiveness and Cluster 4 – Green Agenda, digitalisation and sustainable connectivity) will be opened under the principles of the new methodology by the end of the Slovenian presidency.
Source: Tanjug