J. Joksimović with coordinators of six negotiation clusters
November 26 2021 | Belgrade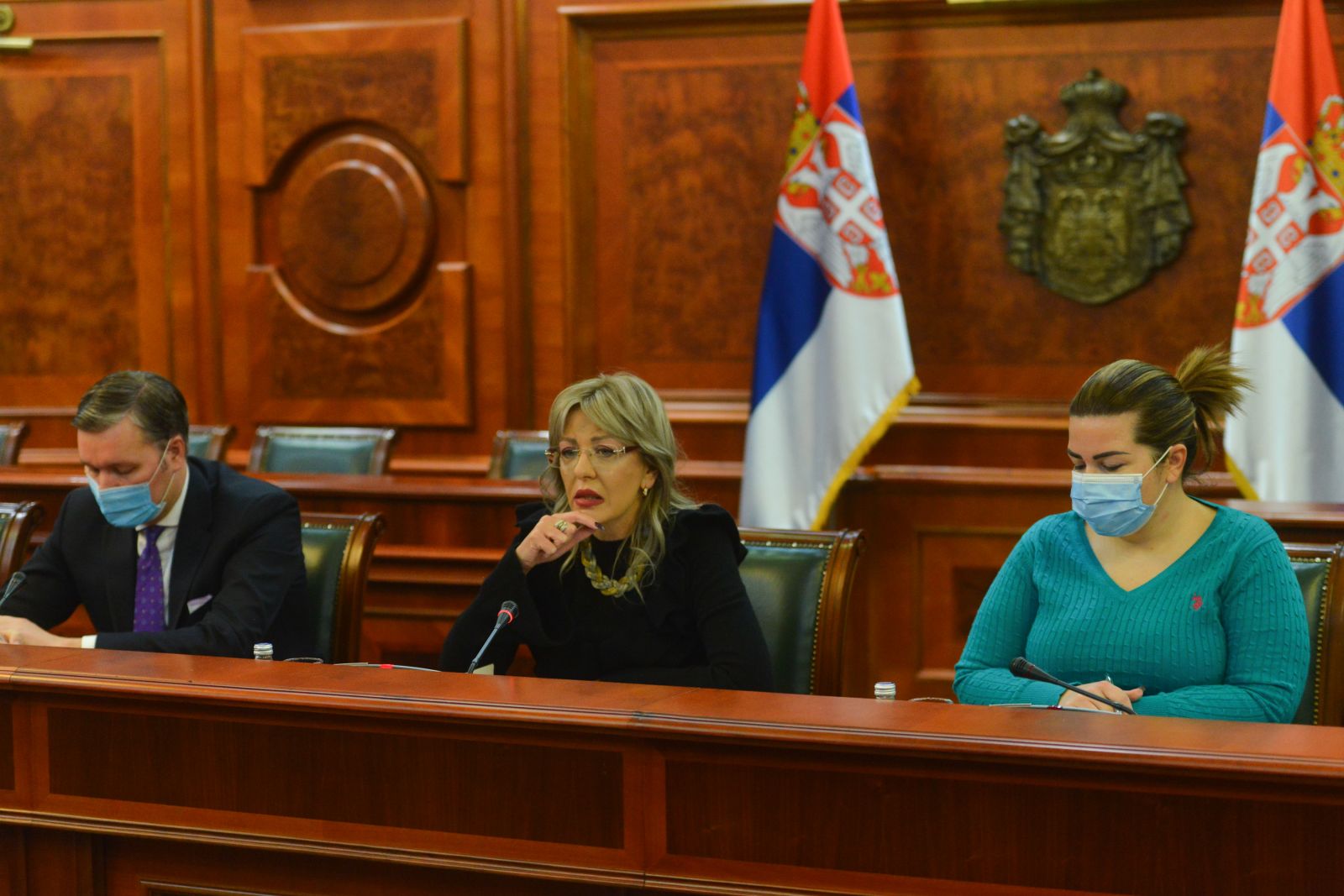 Minister of European Integration Jadranka Joksimović has chaired today's meeting with the coordinators of six negotiation clusters, where activities realised in Serbia's EU accession process have been discussed.
Joksimović has informed the coordinators about the results of the consultations she has recently had with heads of missions of the EU Member States in Serbia, as well as with other international actors, regarding the reforms Serbia is conducting based on the recommendations from the 2021 EC Report.
"It is particularly important not only for Serbia but also for the entire region that the European Union valorises everything that we have achieved in the alignment and implementation of legislation in line with the laws and standards of the Union", said the Minister.
She has stressed that the EU Member States would thus act in accordance with the principles of the revised enlargement methodology, which envisages that every credible progress in reforms should be the basis for further formal progress in the negotiation process.
The Minister and the cluster coordinators have discussed the most important Government activities in all areas of negotiations, particularly those concerning the implementation of regulations and measures from the action plans within Cluster 1 – Fundamentals, bearing in mind that the rule of law is the key criterion for the opening of other clusters Serbia has prepared.
Source: Tanjug