J. Joksimović: Rule of law key for Serbia's European path
November 03 2021 | Belgrade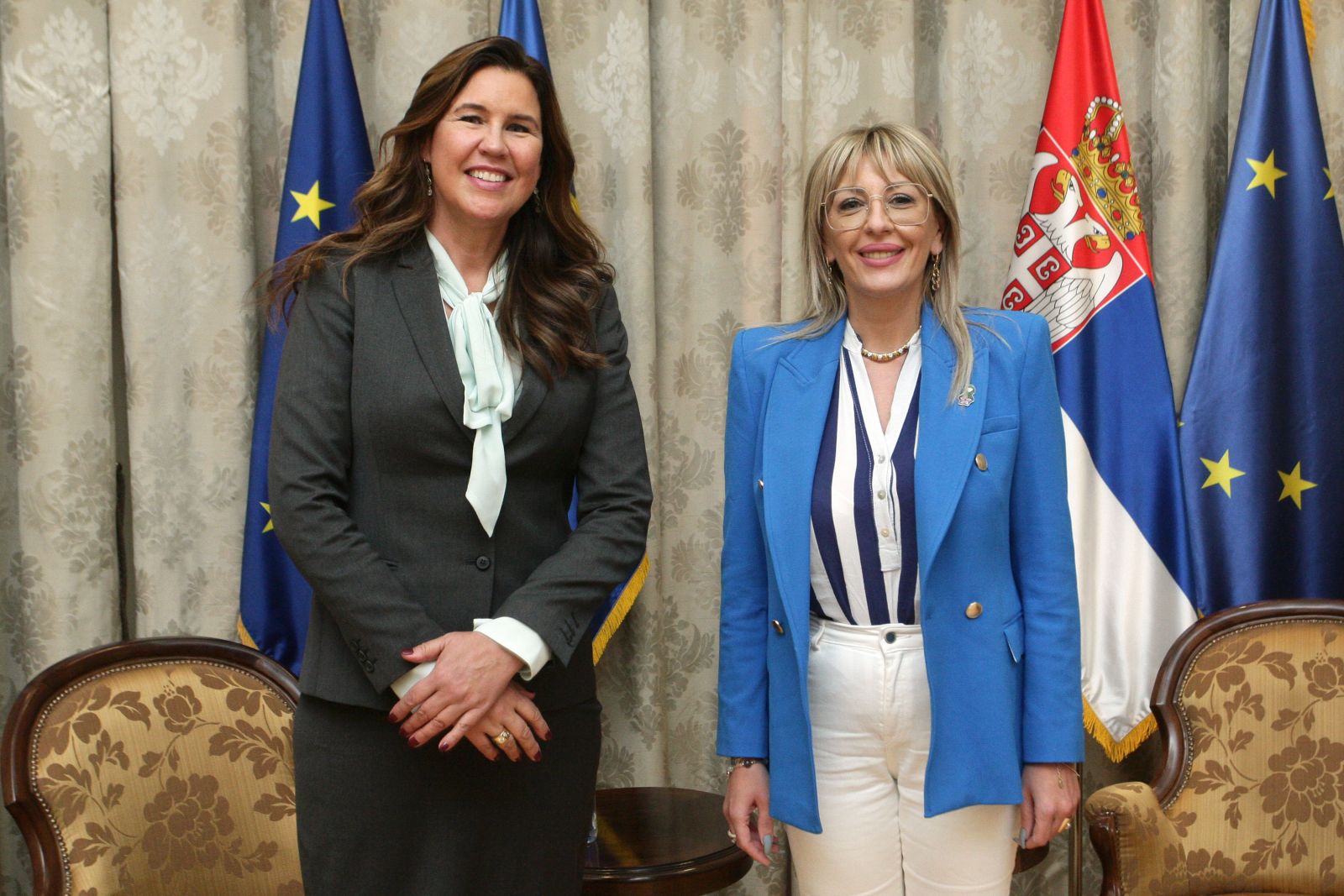 Minister of European Integration Jadranka Joksimović and Swedish Ambassador Annika Ben David have spoken today about Serbia's European integration, bilateral relations and current issues in the region in the context of European integration.
Minister Joksimović has informed the Swedish Ambassador about the Serbian Government's activities following the adoption of the 2021 EC Report on Serbia, emphasising that the document, which objectively reviewed all Serbia's reform efforts, represents a roadmap for further EU accession.
"The European Commission has acknowledged the results we have achieved in strengthening the rule of law, as well as in economic reforms, whose success is an indicator of our society's resilience in times of a global crisis", said the Minister.
She has stressed that Serbia continues to responsibly work on meeting the benchmarks for negotiation clusters.
Joksimović has particularly emphasised the importance of the current constitutional reform that will result in greater judicial independence, as well as the activities related to the improvement of media legislation and achieving gender and any other type of equality in society.
"I believe that Sweden, as a friendly country and an important partner to Serbia, will acknowledge the EC's recommendation on the opening of all chapters covered by Cluster 3 – Inclusive growth and competitiveness, which includes eight negotiation chapters, and Cluster 4 – Green Agenda, digitalisation and sustainable connectivity, which includes four chapters", said the Minister.
She has pointed out that such a decision of the EU Member States would be an important signal for Serbia and the region, and another confirmation of a common European future.
Ambassador Annika Ben David has stated that Sweden supports Serbia's European integration, stressing that Sweden is carefully following and supporting the reform activities implemented by the Serbian Government, particularly those in the rule of law area, which are the key criteria for the acceleration of EU accession negotiations.
The Minister and the Ambassador have emphasised the new perspective of the development assistance to the reform process in Serbia, which Sweden, as one of the main bilateral development partners, has been providing to Serbia on its European path.
In the upcoming seven-year period, Sweden is planning to direct most of the development assistance to realising the goals of the Green Agenda and strengthening the rule of law in Serbia, as stated in the MEI press release.
Source: Tanjug