J. Joksimović: Serbia ready for clusters 3 and 4
October 28 2021 | Belgrade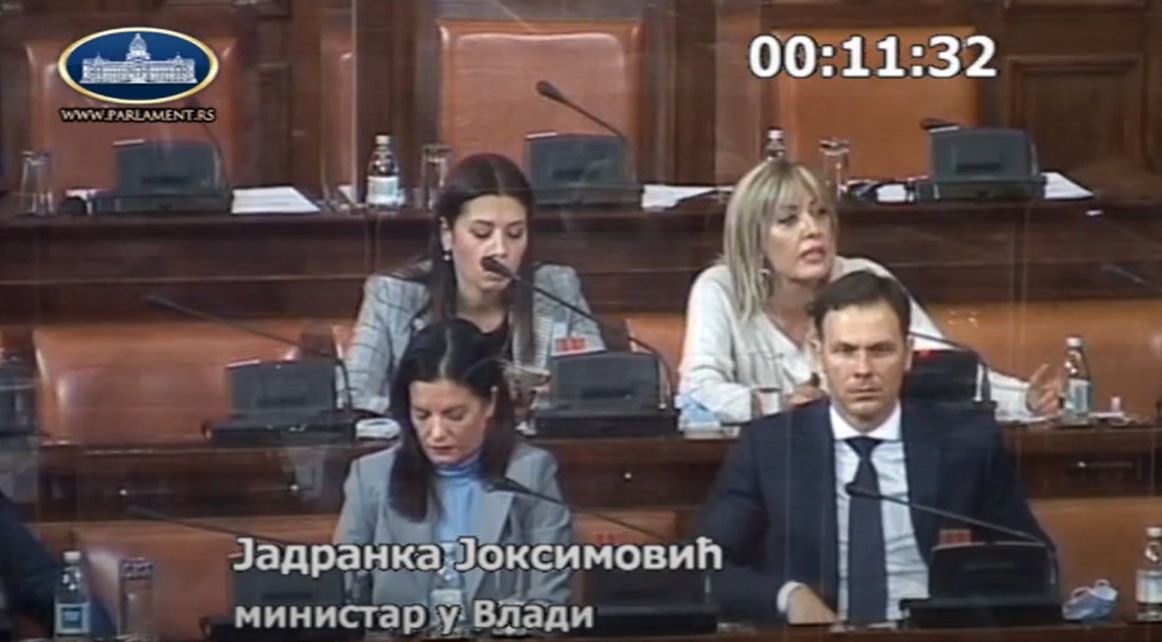 "Serbia is ready for cluster 3, which covers eight chapters, and cluster 4, which covers four chapters", stated Minister of European Integration Jadranka Joksimović in the National Assembly of the Republic of Serbia today.
"Whether this will happen, whether we will open the clusters recommended by the Commission depends on the decision of the Member States. What is important is that we definitely haven't been idle", said Joksimović.
Answering the questions about the Annual Progress Report, she has stated that a special parliament session is planned to be convened, where the Report will be discussed in detail, adding that this year's report was prepared according to the principles of the new methodology.
"The achievements of the Serbian Government were recognised in a balanced and objective way", said the Minister.
Joksimović has assessed that all areas recorded progress, either to a greater or lesser extent.
"Compared to some previous reports, we can be somewhat satisfied", said Joksimović, adding that the new methodology assessed the achievements of the previous year in a more objective way.
"Above all, I think the citizens should be satisfied, because all these reforms that we have implemented are basically related to what we want for our citizens, and that is a more efficient judiciary, easier and better access to justice and fairness", said Joksimović.
She has emphasised that progress was also made in the rule of law and that a more predictable investment environment was recorded, which is evidenced by the fact that, out of all SEE countries, Serbia attracted the largest number of direct foreign investments.
Joksimović has dismissed the comments of some critics who said that Serbia was "feigning" reforms, stating that the EC Report is a result of responsible actions in difficult circumstances.
"It is absolutely clear that Serbia is recognised as a completely modern, European state, and as a serious nation. In all discussions with the highest officials, I've hear the words of praise, along with occasional criticism, of course, that we can do it faster and better", said Joksimović.
Source: Tanjug